The indebted real estate group China Evergrande it once again avoided a destabilizing default with a last-minute bond payment, although it did little to ease tensions in the country's real estate sector.
Clients of international clearing firm Clearstream received payments from interest due on three dollar bonds issued by Evergrande, a Clearstream spokesman said Thursday.
Evergrande, the world's most indebted real estate developer, has stumbled through payment terms in recent weeks, trying to cope with more than $ 300 billion in liabilities, $ 19 billion of which are bonds issued in international markets. .
Payments were made at the end of the 30-day grace period that ended on Wednesday, the third time in the past month that the company has paid dangerously close to a deadline. The bonds had a total maturity of more than $ 148 billion.
The default would have resulted in a formal default by the company and would have triggered cross-default provisions for other US dollar-denominated bonds. Evergrande, aggravating a debt crisis looming over the world's second-largest economy.
Although the developer managed to avoid the impending disaster, problems in the country's $ 5 trillion real estate sector showed no signs of abating as a wall of debt matures.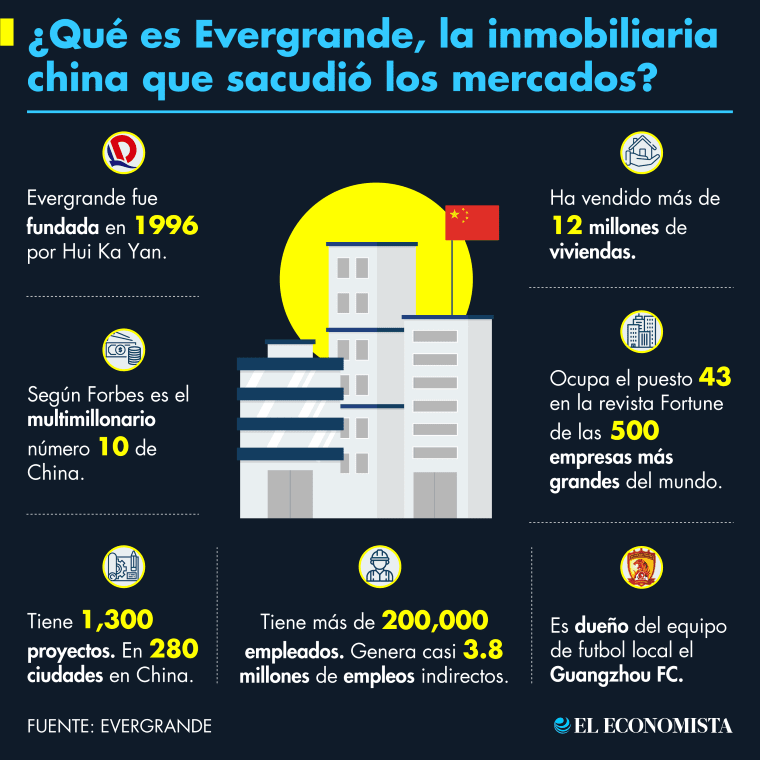 "The short-term arrangement seems to be succeeding, but there is a long way to go before this matter is resolved. It is the first days," said a source familiar with the matter in reference to Evergrande, although she declined to be identified as she lacked authorization to speak to the media.
Evergrande did not respond to a request for comment from Reuters.
Bankers and analysts told Reuters that Beijing it will stick with policies to curb excess lending by property developers, even as it makes financial adjustments amid an industry liquidity crisis.
Evergrande has coupon payments totaling more than $ 255 million due December 28. It has come under pressure from its other national creditors and a suffocating funding constraint that has overshadowed hundreds of its residential projects.
Investors' attention is now shifting to other cash-strapped developers that have a series of overseas payments that are due in the short term, including Kaisa Group.
Kaisa has the highest external debt of any Chinese developer after Evergrande and asked her creditors for help this week. It has coupon payments totaling more than $ 59 million due Thursday and Friday, with 30-day grace periods for both.
It was not immediately known whether Kaisa, which became the first Chinese real estate company to default on a foreign bond in 2015, paid the tranche due Thursday. It has already skipped payments for some local wealth management products.
The firm did not immediately respond to a request for comment from Reuters.
Rough landing
Although the US Federal Reserve warned this week that China's troubled real estate sector could pose global risks, there is no clear indication that Beijing will step in with a broader national plan to address the problem.
Regulators and government think tanks have also held meetings with developers in recent weeks, and the market expects some relaxation in credit and housing policies to avoid a hard landing in the sector.
These hopes and the Evergrande payoff sparked a rally in Chinese real estate stocks, with the real estate class A share index up 9%, while the Hang Seng Mainland Properties index rose 9%. Hong Kong closed with an advance of 5.6 percent.
Evergrande shares jumped 6.8%, their highest in two weeks. The prices of Chinese developers' bonds, which have been hit hard in recent weeks, soared further.


Reference-www.eleconomista.com.mx