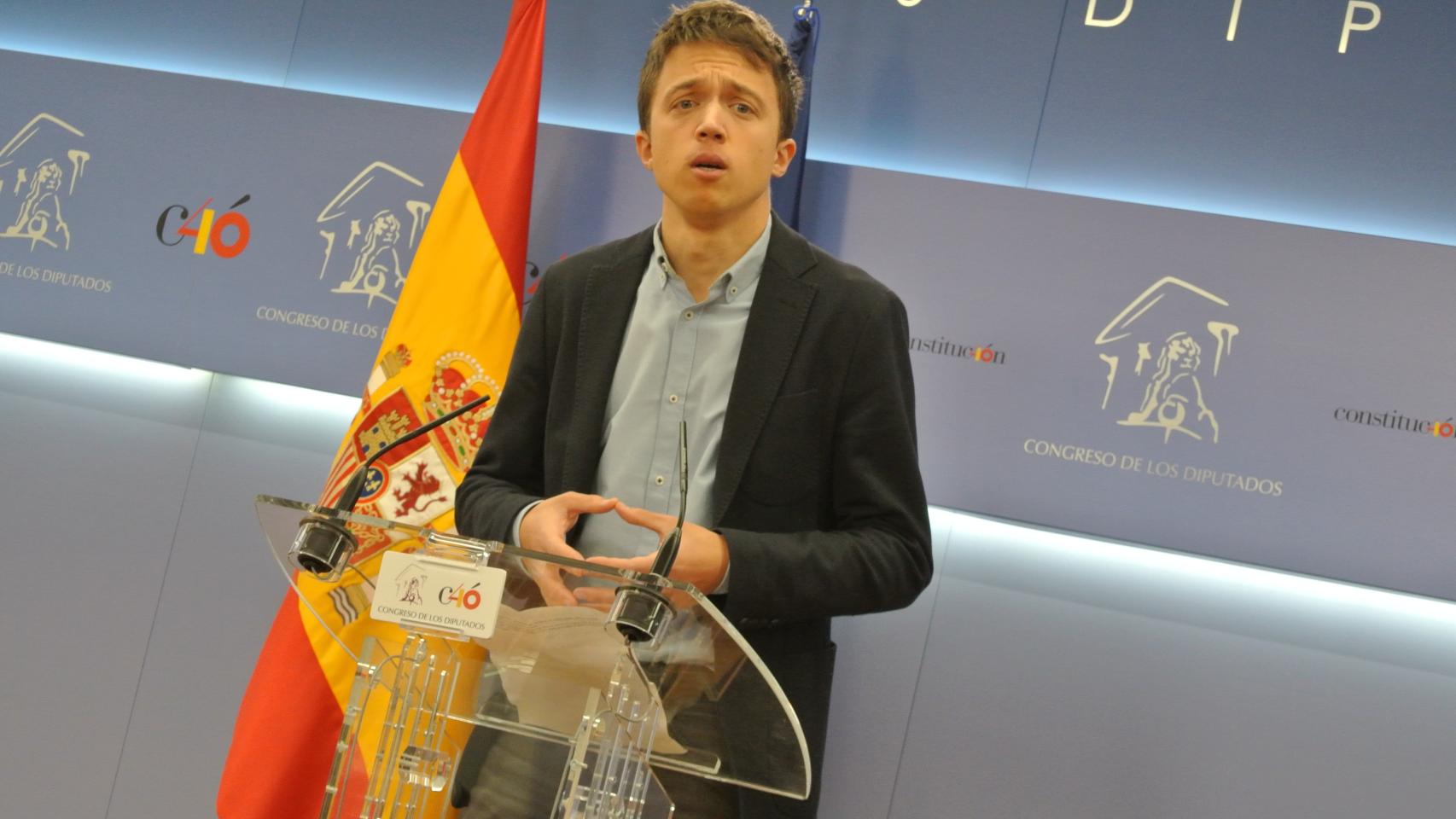 The leader of More Country, Íñigo Errejon, has refused to respond to a journalist accredited in the Congress of Deputies. Following in the footsteps of Gabriel Rufián, Pablo Echenique and Macarena PeopleErrejón starred in a new episode of confrontation between a politician with the media on Tuesday.
"What do you have to say to the ex-partner of Juana RivasWhat are you demanding both you and the Minister of Equality for accusing you of possible vicarious violence? "Asked an editor of EDATV to the leader of Plus Country.
"I tell him with all due respect and I tell him every time he comes, we respond to serious and respectful media," Errejón answered. "I tell you for this time and I tell you for the rest of these questions," he settled.
The journalist reformulated the question but Errejón insisted: "In this room we do not interrupt. This is a serious place."
"I am very serious. Are they going to leave us out of all the questions so much We can How are you? ", asked the editor. Silence from Errejón." You portray yourself.
Rains, it pours
It is not the first time that a political leader has once again made the statement and the clash with the press a sign of his way of doing politics. Last week, Macarena Olona faced a journalist in the mythical 'M-30', the corridor that surrounds the Hemicycle, to hug her in front of all the cameras, in an attitude that seemed spontaneous but was actually more measured and that then their fellow party members cheered on the networks.
As for Pablo Echenique, it was allowed, in the main press room of the building that houses the Spanish Parliament, right next to a corridor in which great parliamentary chroniclers of our press are honored as Josep Pla, Julio Camba or Wenceslao Fernández Florez, say who is or is not a journalist. In this same room, the confrontation between Errejón and a journalist took place this Tuesday.
Follow the topics that interest you
Reference-www.elespanol.com