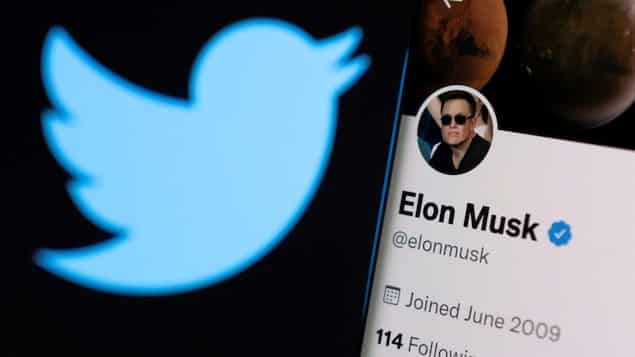 The co-founder and boss of electric vehicle maker Tesla, who has just reached an agreement to buy Twitter, disputed the agreement he signed in the fall of 2018 with the Securities and Exchange Commission (SEC), the regulator of the American Stock Exchange, which had accused him of fraud after tweets on the activity of his company, published a few weeks earlier.
His motion, filed in March, asked the US court to free him from having to submit his tweets about Tesla's activity to company lawyers before they were published.
Mr. Musk argued that the agreement infringed his right to freedom of expression and argued that the DRYSecurities and Exchange Commission was looking for it silence and to harass Tesla. He also said that he had been forced to accept the out-of-court settlement because the litigation would have put too much financial pressure on his company.
In a 20-page decision, Judge Lewis Limanof the United States Court for the Southern District of New York, however, concludes that Elon Musk cannot seek to retract an agreement which he knowingly and voluntarily entered into by simply stating that he had been under the impression at the time that he had to agree, but would have actually preferred to refuse, now that the specter of a dispute is only a distant memory and that his company has become, in his eyes, invincible.
" He cannot now complain that this provision violates his First Amendment rights. The argument of['Elon] Musk that the DRYSecurities and Exchange Commission used the consent-based judgment to harass him and launch investigations into his speech is also baseless and, in this case, particularly ironic. »
The principle of freedom of expression does not allow him to make comments that are or could be considered fraudulent or contrary to stock market lawshe decides.
Judge Lewis further dismissed his application to set aside orders for the production of documents under which the DRYSecurities and Exchange Commission is investigating whether he got his posts approved or instead violated the terms of their deal when he asked his followers last November if he should give up 10% of his Tesla stock and pledged to abide by their verdict.
His tweets then moved the stock price.
Much is made lately of unrealized gains being a means of tax avoidance, so I propose selling 10% of my Tesla stock.

Do you support this?

— Elon Musk (@elonmusk) November 6, 2021
According to wall street journalthe American regulator has also opened an investigation to determine whether the boss of Tesla and his brother, Kimbal Musk, who had sold the day before these tweets shares of the company of which he is a member of the board of directors, committed a insider trading.
A tweet with serious consequences
In August 2018, the multi-billionaire had created amazement with a tweet in which he claimed without providing proof to have the financing assured to take Tesla off the stock market at $420 a share.
His statement had then propelled the value of the title and lost a lot of money to investors who bet on the collapse of the group.
The DRYSecurities and Exchange Commission then sued him for fraud. The financial market regulator and supervisor argued that Elon Musk's false and misleading claims and omissions have created significant confusion and market disruption causing harm to investors.
Under the agreement he had signed, Elon Musk had relinquished the chairmanship of the board of directors of Tesla, and agreed to pay a fine of 20 million US dollars, to which was added an equivalent amount paid by the company, as well as submit his tweets for approval by Tesla's attorneys.
Since challenging the deal, Elon Musk, now the world's richest man, has reached an agreement with Twitter's board to buy the social network for US$54.20 per share and make a private company, not listed on the stock exchange.
The company's board had initially tried to oppose his offensive, launched a few weeks after a transaction which had made him the main shareholder of Twitter.
After buying back 73.5 million common shares of the company, or 9.2% of the company's market value, he had almost joined its board of directors, before backtracking, then opting for another strategy.
Apostle of "freedom of expression"
If the announced change of hands of Twitter particularly pleased its co-founder and former CEO Jack Dorsey as well as several commentators on the American right, it worries several observers and users.
Twitter will let a man who acts like a child essentially take over its platformsaid Leslie Miley, a former Twitter executive, among others.
Some fear that the vision of Elon Musk, who describes himself as a free speech absolutistgives free rein to misinformation, hate speech and intimidation.
Even since the announcement of the transaction, Mr. Musk, who has nearly 87 million subscribers, has stepped up attacks on the social network.
On Wednesday, for example, he denounced his left bias and asserted that Truth Socialformer President Donald Trump's social network, only existed because Twitter censored free speech.
Accustomed to controversy, the libertarian entrepreneur has posted several controversial jokes and sensational statements on Twitter over the years.
In 2018, for example, he called a British speleologist a pedophile who had helped rescue Thai children stuck in a cave. He then won the lawsuit for defamation launched against him.
Despite his defense of free speech, Elon Musk is known for blocking and denigrating other Internet users on Twitter who challenge him or disagree with him.



Reference-ici.radio-canada.ca