At the teacher Elisa's school the pipe broke watering the garden he cultivated with his fifth graders. Suddenly, they had no way to water the vegetables that they had been caring for with care and dedication for several weeks while they studied about the growth of plants in different types of soil.
Looking for the solution, Juana, one of the students, came up with an idea: they could collect rainwater that fell on the roofs of the school and save it to use it in his garden.
They then put hands and minds to work. They began by touring the school and drawing in groups a diagram of the building, looking for the roofs on which water could collect that they could collect.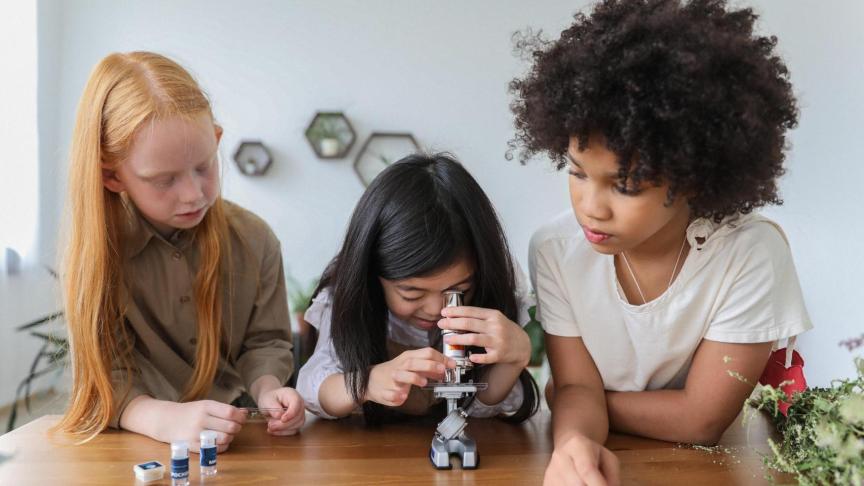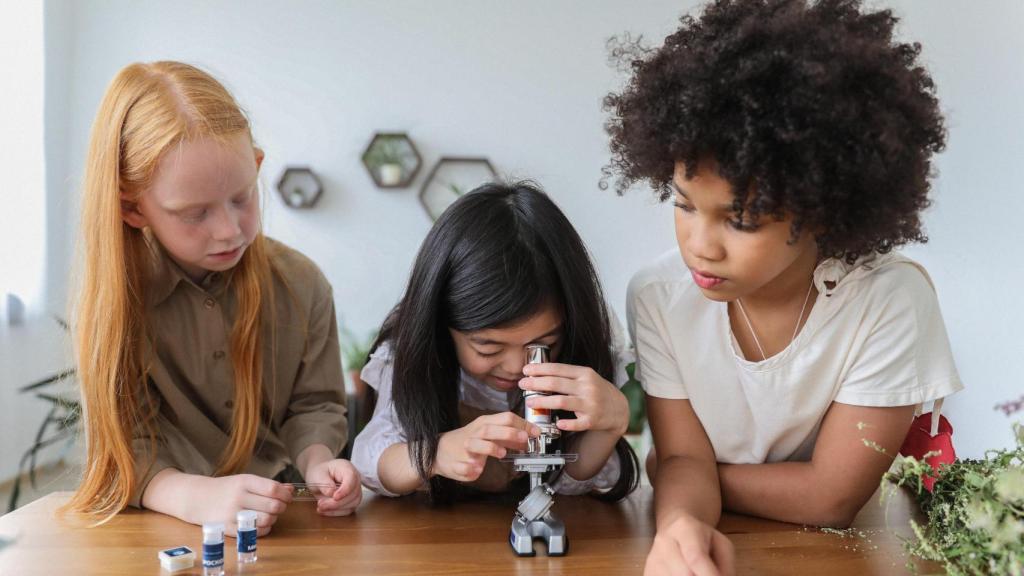 The project lasted several weeks. The children took photos, measured and built models of the school and prototype gutters to collect water from the roofs. They learned to create filters so that the water would not get dirty from the falling leaves and dirt.
They studied how much water each type of crop would require to sustain itself over time. They built their final gutters, and, together with the art teacher, they put together a video film telling how their invention process had been, which they showed to the rest of the community.
In 2015, the United Nations approved the 2030 Agenda on sustainable development. An opportunity for countries and their societies to embark on a new path with which to improve the lives of the world's population, seeking to leave no one behind.
Quality education is one of the great objectives of this sustainable development. In particular, strengthen science and technology education for all students, and especially, of girls and adolescents, is today a priority. Although in many parts of the world, it is an unresolved debt.
Projects like the one at Elisa's school that combine science, technology, engineering, art and mathematics (or STEAM projects) offer a wonderful opportunity to bring children, from a young age, closer to knowledge in science and technology. They provide fertile grounds to awaken vocations and encourage students to think of themselves as future professionals in these areas.
Local and global challenges make community engagement an urgent educational goal
In these projects, children are protagonists in solving authentic problems that lead them on a path of exploration, creation, debate, individual and collective reflection at the hands of their teachers.
In that journey they have to solve problems, learn relevant content, discuss possible alternatives to follow, evaluate the results, make mistakes and move on.
Thus, they are building the knowledge they will need to exercise full citizenship in the 21st century. In times when local and global challenges make the ability to think of others, community engagement, and creativity educational goals more urgent than ever.
We have seen once again in the covid-19 pandemic the importance of science and technology to solve the great problems of humanity. In particular, we need to inspire today's children in the study of science and technology careers for the world in which they will have to live.
The climate emergency puts on the table the need to continue innovating to generate large-scale clean energy. We are going to need a lot of inspiration and collective knowledge to tackle the global problems of energy, poverty, food and public health that continue to grow every day.
We need more than ever to fill the classrooms with questions and projects
Today, however, the science that is learned in many schools bears little resemblance to this scenario in our example. Conversely, classes are usually full of data and information, of answers to questions that no student ever asked, of finished knowledge that young people repeat without fully understanding.
Various studies show that students, and especially women, do not imagine themselves in a future career related to science or technology because they do not consider them exciting activities or feel that they are not for them.
In the world, gender gaps in access to professions related to science and technology are gradually closing, but there is still a lot of ground to cover. In many areas such as computer science, physical sciences or engineering, women still have a much lower presence than men.
For this reason, we need more than ever to fill the classrooms with questions and projects. Give invitations to develop the curiosity and critical thinking of each student. A good teacher, said the English philosopher Alain de Botton, it is someone who manages to take away our fear. The fear of not being able.
Local and global challenges make community engagement more urgent than ever
In the case of science and technology education, we have an intergenerational responsibility to help children and adolescents to be and do more than they imagine for themselves.
To build a launch pad for their lives. To give them tools to be architects of a sustainable future that we can all be part of.
*** Melina Furman is a biologist, researcher at the National Council for Scientific and Technical Research (CONICET), associate professor at the School of Education of the University of San Andrés in Argentina, and member of the Advisory Council of the Organization of Ibero-American States.
Follow the topics that interest you
Reference-www.elespanol.com