Article content
Currently Saturday morning, it's 4 C at the Edmonton Blatchford station, with 9 km/h winds coming out of the west, southwest.
Oh there's some weather… it's raining Oilers SPIRIT! And there's a few bugs floating around these sporadic sunny days but some of us just have Oilers FEVER!
All this is to say that there will be some sun and cloud, a high of 14 C Saturday in these parts as the Oil come off a second-of-three hammering win against the Kings before Game 4 in LA Sunday.
Forecasters are eyeing a high of 12 C with cloud cover Sunday but hard-bitten fans suffering under the Oilers playoff drought since 2006 look to the skies, hopeful these fiery wins continue.
Today's forecast
Today: A mix of sun and cloud, with 30 per cent chance of showers late this afternoon. Wind becoming northwest 20 km/h gusting to 40 near noon. High 14 C. UV index 5 or moderate.
Article content
Tonight: Partly cloudy, 30 per cent chance of showers early this evening. Wind northwest 20 km/h gusting to 40 becoming light this evening. Low 2 C.
Tomorrow: Increasing cloudiness in the morning. Wind becoming northwest 20 km/h gusting to 40 near noon. High 12 C. UV index 4 or moderate.
Sunrise: 5:47 a.m.
Sunset: 9:14 p.m.
normals
Average High: 17 C
Average Low: 5 C
Yesterday
Max: 17.9C

Minimum: 7.6 C

Precipitation: 0.0 hmm
On This Day (1996-2020)
Highest temperature: 29.5 c in 2016
Lowest temperature: -3.8 C in 1996
📸 Eye On Edmonton
This space is dedicated to some of the great and interesting photos taken by Postmedia photographers while they're out and about town.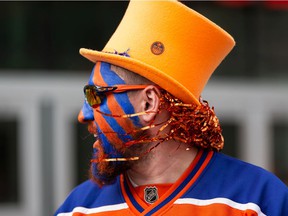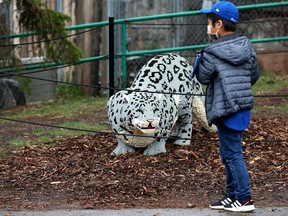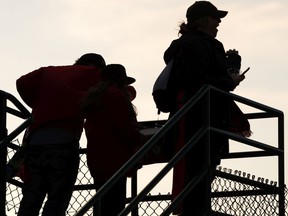 Scroll through our archived Eye On Edmonton photo galleries.