Housing minister denies suggestions he sacked BC Housing board for wrongdoing and says it was to improve administrative oversight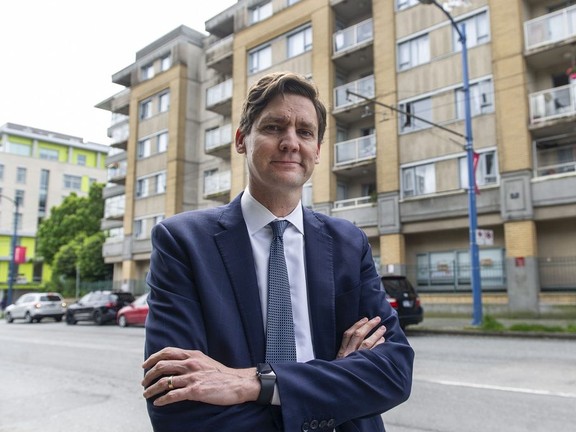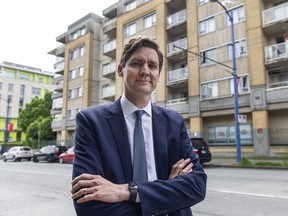 .
Housing Minister David Eby denies that the BC Housing board has been sacked due to any wrongdoing and has criticized a community group that he says is taking advantage of the shake-up to oppose much-hyped supportive housing projects. they need.
.
"The board changes are not related to any kind of wrongdoing," he told Postmedia News on Thursday. "It's just a change of direction and priority."
The abrupt dismissal of most of the housing agency's board came after a critical external review by Ernst & Young found a lack of transparency on how BC Housing awards grants and insufficient records on multimillion-dollar property purchases.
Eby said the review of the government-owned housing agency should not affect confidence in previous supportive housing projects submitted by BC Housing.
Kitsilano Coalition, a group that opposed a supportive housing project on Arbutus between West 7th and 8th, is asking the City of Vancouver to oppose BC Housing's rezoning application for the 13-story project in light of the reorganization of the board.
.
One of the group's members, Cheryl Grand, told Postmedia News this week that she is concerned about the lack of "proper governance and due diligence in the way significant sums of public money are spent and distributed."
Eby said the Kitsilano Coalition is looking for another excuse to "oppose this really needed housing." They already mentioned the height of the building, the shadow it will cast and the number of supportive housing units as reasons why the city of Vancouver should reject it, she said.
"So I'm not surprised to see that our board changes are one more thing they're latching onto to suggest that for some reason this building is inappropriate," Eby said. "I am frustrated by the process in Vancouver, and what the city of Vancouver has allowed to happen here through this extended (rezoning) process and the people taking advantage of this necessary housing for their own municipal political careers."
.
A city public hearing on that proposal continued Thursday.
Eby said that when he applied for BC Housing's review in 2021, he was thinking of the failed Little Mountain project in which BC's previous Liberal government gave developer Holborn Properties $211 million in interest-free loans to build market value homes. and social housing. . The demolition of the old social housing displaced hundreds of people, but only 53 of the promised 234 social housing units have been built.
"It wasn't clear to me that we could confidently say that (what happened with Little Mountain) could never happen again," Eby said.
The previous board, selected by former housing minister and now finance minister Selina Robinson, was still using processes that might have been acceptable when the housing agency's budget was $782 million in 2017-18 under the previous Liberal government. of BC, Eby said.
.
It now has a budget of $1.9 billion. Its borrowing capacity has also grown from $165 million to $2.8 billion, and the agency lends money to private sector partners to build affordable housing.
"BC Housing shouldn't be using Excel spreadsheets or handwritten records of decisions and not having clear reporting lines etc," Eby said. "That needs to be fixed."
The board is overseeing the construction of thousands of rental units, which means the government must be "100 percent sure there is oversight and controls on how this happens," Eby said. "We need to make sure we have the firepower and processes on our side to ensure taxpayers are protected and affordable housing is delivered.
The new board, which includes former senior bureaucrats with legal and accounting backgrounds, will better reflect the change in BC Housing's size.
.
The board is chaired by Allan Seckel, who served as chief public officer and deputy attorney general under the Liberal government of Gordon Campbell. Other directors include accountant Russ Jones, a former acting auditor general, and Mark Sieben, a deputy minister in Prime Minister John Horgan's office.
the 50 pages report, which focused on financial systems and an operational review, detailed a lack of oversight at BC Housing, which saw some multimillion-dollar grants awarded to nonprofits without any documented justification. In some cases, properties were purchased without records indicating how decisions were made. There were also conflicting definitions of risk between the government and BC Housing.
.
The review also found that there were no evaluation criteria for projects under the supportive housing fund and the women's transitional housing fund, which dole out hundreds of millions of dollars. The lack of transparency around which nonprofit agencies received grants raised suspicions of conflicts of interest.
Eby insists he wasn't trying to bury the board shakeup by breaking the story at 6:30 pm on a Friday, but admits it was "miserable news."
"These are good people who are community leaders who are recognized for their work and we are removing them from the board."
with files from Joanne Lee-Young