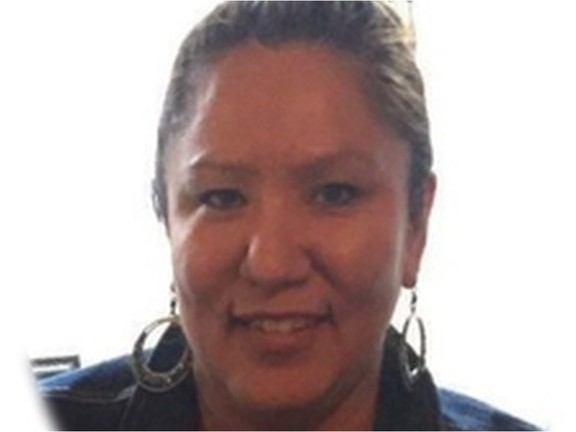 Article content
Moments before the crash, Rhonda Nelson's nine-year-old daughter turned to her and told her she loved her.
Article content
When the girl awoke in hospital, she learned they were the last words she would ever get to say to her mother.
"I never thought I would have to live in a world without Mom," the girl, now 10, wrote in a victim impact statement read by a prosecutor in an Edmonton courtroom. "When I woke up and found out Mom was not in this world anymore, I felt very sad, lonely, and mad."
James Dean Novosel, the man who caused Nelson's death, was sentenced to five years in prison Friday after pleading guilty to counts of impaired driving causing death and impaired driving causing bodily harm for the September 2021 collision near Morinville. With credit for time in pretrial custody, he has under four years left to serve.
In his decision, Court of Queen's Bench Justice Paul Belzil said the sentence was "proportional to the gravity of the harm (Novosel) caused."
Article content
"You're not being punished because you're an alcoholic — that's a disease," Belzil told the 38-year-old janitor as he sat in the prisoner's box. "What you're being punished for is you drove your motor vehicle and caused this terrible collision."
'Astonishing' level of impairment
Novosel had two bottles of vodka before getting behind the wheel of his pickup on Sept. 12, 2021, court heard in an agreed statement of facts. He traveled 15 km on Anthony Henday Drive, driving so erratically that multiple people called 911 before the crash. After exiting onto Highway 28, Novosel drove north into oncoming traffic at twice the posted speed, striking Nelson's Jeep head-on. A blood test later found he was five times the legal limit — a level of intoxication Belzil called "astonishing."
Article content
Nelson, 47, died at the scene despite attempts to revive her. The daughter was airlifted to the Stollery Children's Hospital after being pinned inside the vehicle for 20 minutes.
Five victim impact statements were read Friday, including from Nelson's son and the girl who survived the crash. Belzil granted a publication ban on her name due to her young age.
The girl said her life "changed immediately" after her mom's death, forcing her to move homes and live without her mom's "overwhelming love… her snuggles and hugs and kisses."
In the statements, friends and family described Nelson — a beloved mother and grandmother of four — as a selfless woman who was employed as a youth crisis worker. She had recently returned to school to retrain as an addictions counsellor. Multiple loved ones said they believed Nelson would forgive Novosel for her crimes.
Article content
Crown prosecutor Dallas Sopko argued for a sentence of eight years in prison, followed by a 15-year driving prohibition. The maximum sentence for impaired driving causing death is life in prison, but Sopko said two to 10 years is the average for similar offenses.
Parliament, through legislation in 2008 and 2018, wants courts to take a tougher tack on drunk driving, the Crown argued. Sopko noted Novosel was previously convicted of impaired driving in 2007 and received a $1,200 fine and a one-year driving prohibition.
Defense lawyer Bob Hladun argued for four years in prison plus a five-to-eight-year license suspension. He said his client feels genuine remorse for his crimes, demonstrated by his "early" guilty plea and statements about him in court. Hladun noted Novosel had begun rehab several months before the crash and was otherwise seen in his community as a "kind, polite, hardworking individual."
Article content
The defense agreed to a license suspension should be imposed, but for a shorter period of time. Hladun said five to eight years after Novosel's release would be appropriate. While acknowledging a driver's license is a "privilege, not a right," he said not having a license will make it difficult for his client to get to work and reintegrate himself into society.
Belzil settled on five years in prison with a 10-year driving prohibition. He told family members in the courtroom — including Nelson's surviving daughter — that sentencing is an "impersonal" process that should not detract from the "absolute nightmare" they experienced. He said he believed Nelson would encourage them to find closure and "move on" with their lives.
Novosel, who was jailed after the crash, has around 500 days of credit for time in pretrial custody. Two months of that time he was granted at a two-to-one ratio because of COVID restrictions in the remand center.