"So I looked at the situation, how bad it was, and I said to myself, I have something that I could contribute, something I'm experienced in and I know about."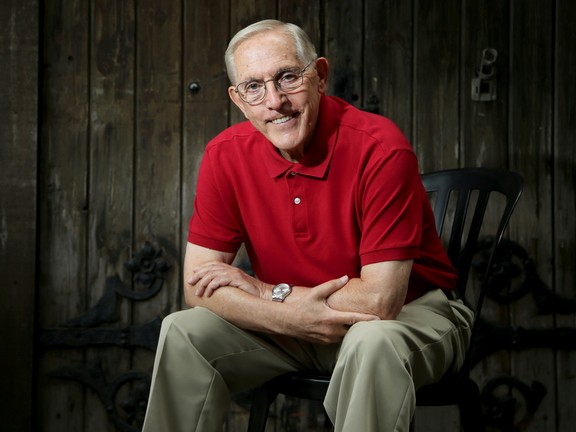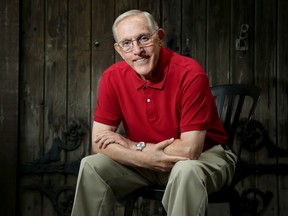 Article content
Bob Chiarelli recalls having a conversation with himself before he decided to announce his candidacy for mayor.
Article content
"I've been in 11 elections. I won nine, and I lost two," Chiarelli said in an interview in his campaign headquarters on a second-floor office on Carling Avenue.
Article content
"You can win and you can lose. But if you're not prepared to lose, don't run. And work like hell to win."
If that statement sounds familiar, you have only to go back to 2018, when Chiarelli lost his second election, coming in third in the battle for the provincial riding of Ottawa West-Nepean.
"If you're not prepared to lose, don't run," he told supporters in his concession speech, announcing that it was "very, very unlikely" he would ever run for office again.
But Chiarelli has always played the long game. And he knows that the political wheel of fortune turns round and round.
Article content
"I'm watching the lightning and earthquakes strike city hall every two months or three months and I say 'Oh my God, oh my God, oh my God. What are we going to do?" he said last week in an interview. "So I looked at the situation, how bad it was, and I said to myself, I have something that I could contribute, something I'm experienced in and I know about."
Chiarelli learned about politics practically from the cradle.
His father, Eugene, came to Canada from Calabria in the 1920s, leaving behind his pregnant wife Antonia and oldest child. He landed in Montreal unable to speak English or French and got a tip about jobs in a gold mine in Timmins. He worked double shifts to save up enough money to bring his family to Canada and buy a business.
Article content
It was a butcher shop at the corner of Rochester Street and Pamilla Street in Little Italy. Eugene wasn't a butcher, but he bought the business on a promise from the previous owner would he would teach Eugene the trade for six months. The shop expanded when his oldest son took a course in dairying and opened a dairy behind the store.
The second floor above the store was home to the family. Bob was the youngest of eight children, with 19 years between them. When Chiarelli was about 10, the store was expropriated to make way for government buildings on Booth Street. Eugene Chiarelli built a large house off Fisher Avenue and used the expropriation money to start a paving business.
Many in the Italian community at the time were Liberal supporters, and so was Eugene. When Chiarelli was 16 and got his driver's license, his father gave him the car keys to drive voters to the polls.
Article content
"I learned about political allegiances early," he said.
Like his brothers Frank, Dick and Pat, Chiarelli went to an American university on a hockey scholarship. He chose Clarkson University in Potsdam, N.Y., where he studied business administration but took as many courses as he could in politics and constitutions. During his summers home at home, Chiarelli worked in the family paving business.
He met his first wife, Susan, while he was a student at Clarkson. His son, Chris, was born just as Chiarelli started law school at the University of Ottawa. "I went to my first day in law school with 25 cigars," Chiarelli said.
It was a small class of about 40 or 50 students, and many of the law students watched question period in the House of Commons when they were able. "There were Diefenbaker and Pearson, fighting. We would go to the gallery and watch all that stuff taking place," he recalled.
Article content
Chiarelli was a Liberal MPP from 1987 to 1997, when he wrested the job of regional chair from Peter Clark by a whisker. Clark was known to be gruff and confrontational. Chiarelli campaigned on the need for co-operation.
Unseating Clark, who was an institution in Ottawa, was a significant victory, said Randy Boswell, an associate professor of journalism at Carleton University who covered the regional municipality and the city for the Ottawa Citizen. "Clark was almost unbeatable."
The mid-90s were a difficult period for Chiarelli. In the space of three years, he lost his second wife, Carol, as well as both parents and an older sister. Left a widower in 1996, he resigned as MPP to be with his blended family of three daughters, two step-daughters and son Chris, who died in 2012.
Article content
"It was a bit of a challenge," he said. "As regional chair, I made their lunches and got them to school."
In 2001, Chiarelli became the first mayor of post-amalgamation Ottawa — no longer merely the urban core, but a city that sprawled almost as far as Rockland in the east, Arnprior in the west and Kemptville in the south. At times it was like a squabbling family with not much in common.
Chiarelli is known for his ability to keep the peace. He has a talent for building coalitions, not delivering barn-burner speeches. The times Chiarelli lost his cool were rare — he dropped the F-bomb on Rideau councillor Glenn Brooks after a disagreement about a development in 2004, but apologized later.
"He had a big P on his forehead. And that stood for patience.," said Alex Cullen, a former MPP and city councillor who has known Chiarelli since he was a student Liberal in the early 1970s. (Cullen joined the NDP in 1998.)
Article content
Some suburban and rural councillors fought amalgamation, recalled former Ottawa Citizen municipal affairs reporter Mohammed Adam: "Despite all of the divisions, Chiarelli kept it all together. He was truly a consensus builder."
Gloucester-Southgate Coun. Diane Deans, who has been a councillor since 1994, recalls one council meeting over a taxi bylaw. When she got to her car, with a police escort, there were two men waiting for her, which she took to be intimidation. Chiarelli assembled players in the taxi industry and read them the riot act, Deans recalls.
"I really felt that he had my back. You really appreciate that in a mayor."
Voters saw him as moderate, a bridge-builder. "He could get along with a lot of different people. He could take the helm and get things done and create unity around the table," Boswell said.
Article content
Chiarelli didn't pick personal fights, said Cullen. When it came to infighting on council, he would let it roll instead of trying to control it. Street fighting was just never his style.
"The problem with throwing mud was that it splatters back," Cullen said. "Bob is very conscious of that."
Mayor Jim Watson has been criticized for the so-called "Watson club," an inner circle of loyal councillors and an if-you're-not-with-me-you're-against-me attitude. Chiarelli says his philosophy has always been to have an open door. It could be a skill that is valuable when many city councillors elected this month will be new to the role.
"Bob knew where most of his votes were.  But he didn't try to run a club," Cullen said. "He didn't try to tightly control debate."
Article content
Among his victories as mayor is the development of Lansdowne Park. It's not perfect, but it could easily have been condos, Adam said. "Everyone forgets that Lansdowne was set to be bulldozed. We are lucky we have Lansdowne today because we had Chiarelli."
Light rail was another Chiarelli victory — until it became his undoing. When he came in a distant third behind Larry O'Brien and Alex Munter in 2006, many saw it as a condemnation of Chiarelli's north-south rail plan. Others were critical of tax increases during his term — 2.9, 3.9 and 3.9 per cent in his last three years as mayor.
The federal and provincial governments had each committed $200 million. Ottawa West-Nepean's Conservative MP John Baird, who was then president of the federal Treasury Board, made federal funding conditional on a vote by the new city council. O'Brien argued that the plan would increase downtown congestion and it didn't qualify as "rapid" transit. One council approved the plan in July. Another council dismissed it in December.
Article content
Chiarelli returned to Queen's Park in 2010, winning in a by-election in Ottawa West-Nepean to replace Jim Watson, who was running for mayor of Ottawa.
He squeaked past Progressive Conservative challenger Randall Denley — a Citizen columnist and frequent critic  — in the provincial election of 2011. ("A skillful politician is continuously reinforcing the impression that he's doing a good job," Denley wrote in a 2006 column. "Chiarelli has conducted himself as if that didn't really matter, as if he would never be seriously challenged. The mayor actually has some accomplishments, but the ordinary voter would be hard-pressed to tell you what they are.")

Among other provincial cabinet positions, Chiarelli was appointed energy minister in 2013, facing an unpalatable job after the Liberals cancelled two gas-fired power plants, costing taxpayers more than $1 billion.
Article content
In the 2014 provincial election, Chiarelli faced off against Denley again, this time increasing his margin of victory by 5,000 votes.
But in 2018, the fortunes of the Liberals had turned and Chiarelli was crushed, coming in third behind Jeremy Roberts of the Progressive Conservatives and Chandra Pasma of the NDP. 
In recent years, Chiarelli was a senior fellow at the University of Ottawa, is on the board of directors of the RA Centre and is chair of the the Kiwanis Club's medical foundation.
"I enjoy being creative. I enjoy working with people. I get satisfaction over accomplishing things. And the bottom line is, I'm still doing these things," Chiarelli said in an interview.
Chiarelli turned 81 on Sept. 24. He spent his birthday with his daughters and grandchildren: "We talked politics. It was fun."
Article content
But he was also clearly miffed that Denley referred to Mark Sutcliife and Catherine McKenney as "presumed mayoral front runners" in a column last week.
On the question of age, Chiarelli says it's up to voters to decide. John Baird was first elected when he was 26. Mississauga mayor "Hurricane" Hazel McCallion was last elected at 89 and retired three years later.
"I'm somewhere in between."
He's going to be a player in this election, Cullen predicts. Chiarelli is a good example of a "retail politician," one whose success is built on making personal connections. He's got stamina. Chiarelli may be a bit of an introvert, but he slugs it out on the ground, Cullen said.
"Don't underestimate Bob. You can't count him out because of his age. He knows the hill he's got to climb. He's got grit. He knows he has to work."
This is the first in a series of profiles of the top three candidates for mayor of Ottawa.