OSC usually hires 70 guards this time of year. So far, the organization only has around 30.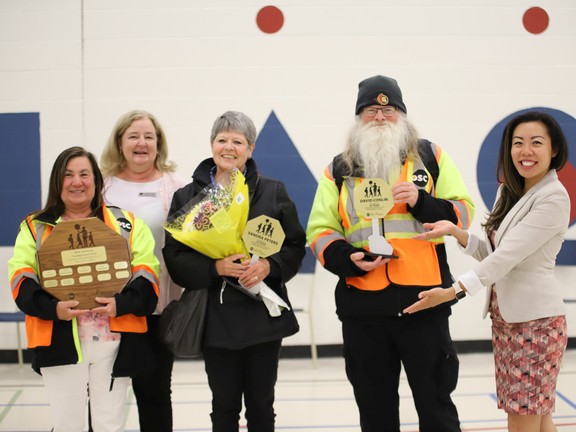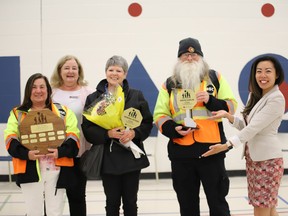 .
Ottawa is facing a shortage of crossing guards to keep children safe in school zones this year, according to the Ottawa Safety Council (OSC).
.
The OSC, a nonprofit organization that employs crossing guards throughout the city, said in a news release Monday that it was seeking workers interested in becoming crossing guards as it faces staffing shortages. .
"We are appealing to people interested in making a difference in the community to join our team. Our team of crossing guards is full of dedicated people who are passionate about keeping children safe," said Jamie Kwong, OSC Executive Director.
OSC crossing guards receive competitive pay and "various benefits and bonus opportunities," Kwong added.
The workers sought by OSC would participate in the Adult Crossing Guard Program, which is a partnership between the organization and the city of Ottawa to deploy crossing guards at more than 260 school zone intersections in the capital.
.
Kwong said in an email that OSC typically hires 70 guards this time of year. So far the organization only has about 30. They hope to find 40 or 50 more. "Ideally," he said, "we'd like to hire about 100 guards to ensure more than enough coverage throughout the school year."
The crossing guard's salary starts at $17 an hour, Kwong said, but increases over time, with "on-call" emergency guards earning more than $30 an hour. They typically work eight to 12 hours per week.
Crossing guards are a vital part of their community, according to OSC. Each year they make approximately 4 million safe crossings for children near schools and help reduce the chance of road deaths.
In Ottawa, between 2016 and 2020, traffic accidents with pedestrians resulted in 27 deaths according to the City of Ottawa annual road safety reports.
.
OSC blamed its staffing problems on the pandemic, the flight of service industry workers and the rising cost of living. Kwong said hiring workers has been difficult in recent years, but this year is proving exceptionally challenging.
Crossing guards work part-time to guide children safely through streets near schools, usually before school starts in the morning and after school ends in the afternoon.
OSC cited the testimonies of two Ottawa crossing guards in its press release. Scout, a crossing guard since 2019, described it as "a great job for those who want to work independently, meet with the public and help children cross safely. It is also a good job for students studying at university."
Eleanor, also a crossing guard since 2019, said "nothing makes a day better than a random driver opening their window and thanking you for keeping the kids safe while they're at the light."
OSC directed interested applicants to their website at www.crossing-guard.ca.