The Marvel, Star Wars and Frozen franchises offer many adventures.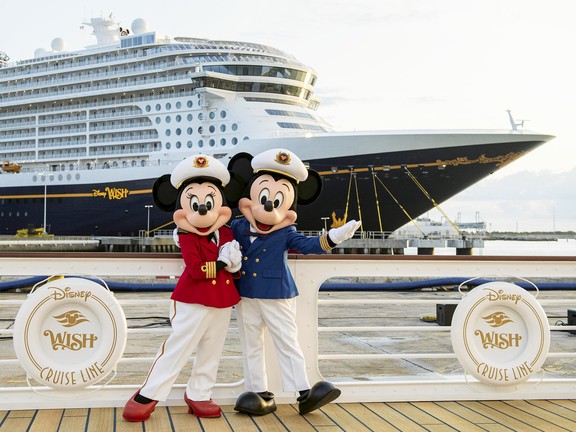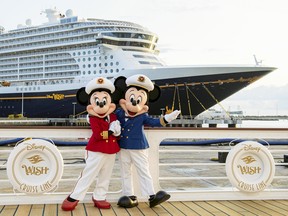 .
PORT CANAVERAL, Fla. The worlds of Marvel, Star Wars and Frozen come to life in a new way aboard the Disney Wish cruise ship.
.
Fans traveling on three- and four-night adventures from Port Canaveral, Florida will enjoy new dining experiences, one of which places them in the middle of the Marvel Universe alongside Ant-Man and the Wasp.
As part of the Worlds of Marvel attraction, Avengers: Quantum Encounter has guests virtually interact with Ant-Man (Paul Rudd) and the Wasp (Evangeline Lilly) as they demonstrate the technology behind Pym Particles. But midway through their pranks, the villainous Ultron shows up to try and steal the technology. As Ant-Man enlists the help of his fellow Avengers, including Captain America (Anthony Mackie), Captain Marvel (Brie Larson) and rookie Ms. Marvel (Iman Vellani), the diners get involved to help save the Ant-Man. day.
.
It is a story that was co-written by Loki and Doctor Strange in the Multiverse of Madness writer Michael Waldron and features a joke inspired by the Thanus Theory. The premise posited that the superhero could have killed Thanos in Avengers: Endgame by shrinking down and sneaking into the Mad Titan's butt before blowing it up as he grew to the size of a Giant-Man.
"Let me address the elephant in the room. There's a lot of talk out there asking why I didn't just shrink down, go in and… kill Thanos in a really creative way," says Rudd's Scott Lang. "First of all: disgusting. Secondly, it is much more complicated than that…". Lilly's Hope van Dyne interrupts him and tells Lang they don't have time for his explanation and his Pym Tech presentation quickly continues before chaos ensues.
.
"Ant-Man and the Wasp felt like the most natural introduction hosts. There's some humor in seeing them on screen, so it made a lot of sense to cast them as a form of this story," imaginer Danny Handke tells Postmedia.
Quantum Encounter is not part of the MCU, but acts as part of what Handke calls the "theme park universe" that also includes Avengers Campuses in Anaheim and Paris, Guardians of the Galaxy: Cosmic Rewind coaster at Epcot, and Guardians of the Galaxy – Mission: BREAKOUT! at Disneyland.
"We have our own universe going on that is adjacent to the Marvel Cinematic Universe," says Handke. "In our stories, in the (theme) parks and on the cruise line, the public is the protagonist. We are enjoying dinner and we can be part of the action."
.
Actors dressed as Ant-Man and the Wasp show up to thank the sponsors for their help after Ultron is defeated.
As the MCU grows, the experience may change and introduce newer characters as the 4,000-passenger Wish continues to sail through the years. And just like the movies, don't be in a rush to run out of dessert after dessert. A "post-credit" sets up possible future stories.
Elsewhere on Wish, the fifth ship in the Disney Cruise Line fleet, Star Wars fans can enjoy galactic drinks inside the Hyperspace Lounge, which is designed to resemble a yacht-class intergalactic ship and is billed as the first Star Wars-themed adult attraction on any of the Disney cruise ships.
"We were inspired by First Light in Solo: A Star Wars Story (by Dryden Vos), says Pam Rawlins, executive producer of Walt Disney Imagineering.
.
After entering, visitors get a panoramic view of the galaxy designed by Industrial Light and Magic, and it's displayed on digital screens behind a bar stocked with libations. Famous ships like the Millennium Falcon, TIE Fighters, X-wing starfighters, and the Galactic Starcruiser's Halcyon at Walt Disney World Resort zoom by as we hyperspace jump past planets including Batuu, the Moons of Endor, Tatooine, Mustafar, and Coruscant.
Specifically, one adult attraction was targeted because it was something Disney found guests asking for on other cruise ships.
"All of our ships have a Star Wars presence in the kids' areas, but adults would want to know, 'Where's my Star Wars experience?' They were asking for this…so we wanted to take it to a more sophisticated level. We are on a yacht class ship.
.
Guests can enjoy Star Wars-inspired beverages or one of George Lucas's wines from his Skywalker Vineyard in Napa Valley. During the visit, attendees raved about a $5,000 Kaiburr Crystal drink with social media posts showing the soda being served in a droid-inspired container.
"I don't know what spies you've been talking to," Rawlins quips when asked about the price, before handing me a reasonably priced Temple Twist and a glass of Chancellor, a drink made up of Hennessy James and Calvados. Menorval 1972.
Later, I learn that the Kaiburr Crystal includes a coupon to visit Lucas's private Skywalker Ranch and assorted other Star Wars goodies.
Of course, while Marvel and Star Wars cater to similar fan bases, Disney Wish has also put together an interactive meetup for Frozen fans.
.
Jumping from Frozen II, guests are brought into the world of the animated film when they are invited to Arendelle to celebrate Kristoff and Queen Anna's engagement, along with Elsa and Olaf at a party hosted by Oaken. Throughout the Norwegian-inspired dinner, patrons enjoy live musical interludes featuring music from Frozen and Frozen II.
"Frozen is a beloved franchise and we saw a great opportunity to bring it to life in a new way on board the ship," Jessica Jackson, senior marketing leader for Disney Cruise Line, told Postmedia.
On the Disney Wish, vacationers can also take a spin on the company's first at-sea attraction, the AquaMouse. The water coaster launches guests through winding tubes over the upper decks of the ship while short films featuring Mickey Mouse and other Disney characters are screened inside.
For more information, visit disneycruise.disney.go.com.
—Mark Daniell. Contact Mark at [email protected].