An Inglewood resident wrote to then-Integrity Commissioner Allen Sulatycky with concerns about the timeline surrounding Carra's actions on city council.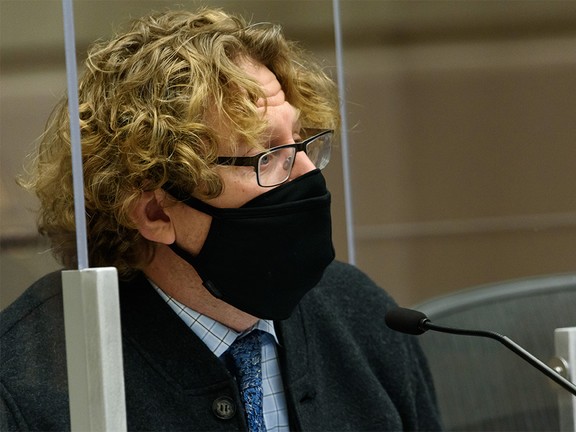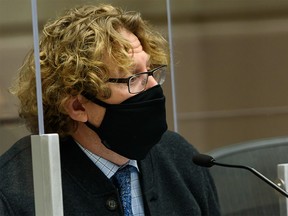 .
A complaint filed with Calgary's integrity commissioner in 2016 shows that residents of the Inglewood community were concerned about how their city councilman was handling a personal land deal in the midst of his duties as an elected official.
.
District 9 County. Gian-Carlo Carra was sanctioned by the city council earlier this month after an investigation by the integrity commissioner found that he had failed to disclose a financial interest in a property at 66 New Street SE during six years.
Carra admits she made a mistake by not including the $300,000 investment in her council disclosure statement, but says it was "paperwork." He is preparing a written apology, as the council sanctions him.
In August 2016, an Inglewood resident wrote to then-Integrity Commissioner Allen Sulatycky with concerns about the timeline surrounding Carra's actions on the city council and his personal work on the New Street property.
Sulatycky, a former MP and Queen's Court judge, was the first person appointed to the role of integrity commissioner in April 2016.
.
Postmedia obtained a copy of the complaint and verified it with the author. The city's Office of Integrity and Ethics does not publish the results of investigations unless a violation of the council's code of conduct is found, which was not the case with this complaint.
The claimant raised concerns about the timing of a notice of motion filed by Carra and a subsequent development permit application filed the following month.
'Everyone knew': Carra says she didn't hide her financial dealings at the Inglewood estate

Councilor wants police investigation into Carra's integrity report

Councilman disciplined for failing to disclose $300K interest in property

Carra's move into secondary suites could have increased unreported property value
Carra filed a notice of motion on March 7, 2016, that would amend the city's "Airport Neighborhood Protection Act," which imposed restrictive covenants related to airport noise on certain lots in Inglewood. Restrictive covenants prevented subdivision of those lots, including 66 New Street SE
.
The development company behind the property at 66 New Street SE submitted plans to the city less than two months later, on April 29, 2016.
According to the complainant, those plans depended on the lifting of the restrictive agreement, which had not yet passed.
"These plans contravened the AVPA, so without City Council approval of Councilmember Carra's (notice of motion) amendment, they could not even have been considered," the complainant wrote.
"In June 2016, the developer withdrew its application for a development permit which Councilor Carra stated was being done to avoid any 'conflict of interest' perspective.
"I contend this was too late because there was already evidence of a serious conflict of interest and deception from the start," the whistleblower wrote.
.
The complainant noted that Carra had openly discussed his plans for the site with neighbors, and had held several meetings. The writer also found it curious that Carra's name was not mentioned on the title deed and pointed this out to the integrity commissioner.
"While there is no title deal on record, it is highly likely that there was an agreement between (Brian) Kernick and Carra that Carra would purchase the home that Kernick would build to Carra's specifications," they wrote.
Both Carra and Kernick have confirmed to Postmedia that money did change hands regarding the development of the property, with both confirming nothing was put in writing as it was a "handshake deal," in Carra's words.
Carra has insisted that he had no conflict of interest in dealing with the AVPA, but refrained from the matter just to be safe.
.
"The ethics advisor said, 'Look, people are suggesting that you're doing this just for yourself,'" Carra said. "And let's be clear, as a citizen of the city of Calgary, I have the right to file a development permit on property that I own and the city has to review that property."
Carra said the ethics adviser told her she didn't have a pecuniary interest, but that it might appear she had a conflict of interest, and advised her to recuse herself, which she did.
However, the recent report from the current integrity commissioner does not align with that statement by Carra. The latest report states that on May 30, 2016, "then Ethics Advisor (Alice) Woolley advised Councilmember Carra that she had a 'financial interest' in the Inglewood property."
.
The anonymous resident's complaint was one of at least two made in this regard. The integrity commissioner's report mentioned another complaint, filed in May 2016, arguing that "Carra had failed to disclose his interest in the Inglewood property to the council." That complaint was also dismissed.
Carra could face more scrutiny on Wednesday when Councilmembers Jennifer Wyness and Sonya Sharp introduce a motion calling for further investigation into her dealings with the property.
Wyness has previously said he would like to see a police investigation into the matter, as well as oversight from the minister for municipal affairs.
The content of that motion has been withheld from the meetings' online agenda, with a notice that it will be posted at a later date.
[email protected]
Twitter: @brodie_thomas