Despite billions of dollars and sweeping measures, more than six people overdose and die every day at the epicenter of Canada's opioid crisis.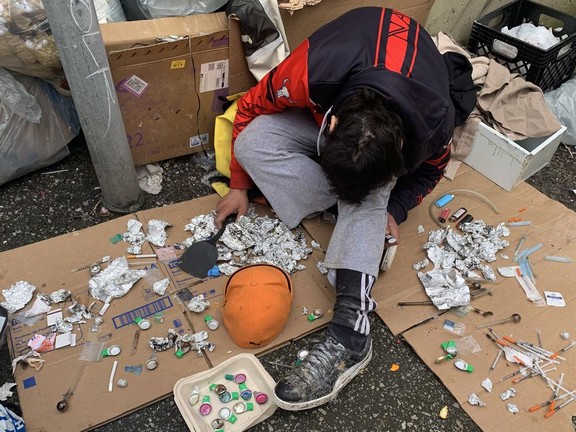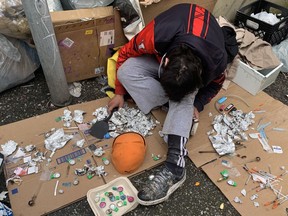 .
Brenda Plant had to buy a new show-and-tell suitcase earlier this month for the BC health standing committee that is holding hearings on the government's response to the opioid overdose crisis.
.
What he unpacked was a stack of folders: six comprehensive plans with recommendations made over the past two decades that were aimed at addressing a growing mental health and addiction problem in the province.
"Every time a new government comes in, it decides to start over, and everything we've been doing and been funded for, all of a sudden it's changing again. So here we are," said Plant, who has worked in addiction treatment for 30 years.
Plant is executive director of the Turning Point Recovery Society, a nonprofit organization that provides education, outpatient support services, residential care, and aftercare for men and women in Metro Vancouver and Squamish. She is also an expert adviser to the ministry's framework committee, which said she has done her job and is "still waiting for an action plan".
.
Since 2016, when overdose deaths were declared a public health emergency, more than 7,000 British Columbians have died. In May, at least 195 people died with 940 deaths so far in 2022. That puts the province on track for another tragic record this year with an average of 6.3 deaths per day.
In response, Addictions Minister Sheila Malcolmson said the government is working to build "a comprehensive and seamless continuum of mental health and addiction care."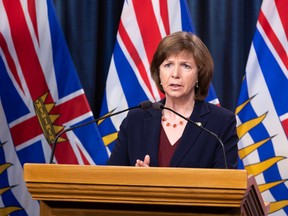 To be fair, this government has invested more than previous governments with $430 million to spend over the next three years. It has also waded into uncharted waters with experiments to provide pharmaceutical alternatives to the fentanyl-tainted street supply and the decriminalization of all drugs for personal possession starting next year.
.
But more than a billion dollars have been spent in the last five years and the system is still not working.
That is certainly what the committee has been told since May, when its hearings began, and that is unlikely to change before it adjourns in August to prepare its report and recommendations for release on November 2.
Plant told the committee: "It's unbelievably good that we have a Ministry of Mental Health and Addictions." But after reviewing the files, he said he is "still trying to figure out where the care system is."
One "big document" he pulled from his pile was a 2010 report with recommended facility standards for residential treatment. Those were never implemented and without standards, treatment providers have to fight to get facilities approved.
.
"I'm sitting on the possibility of giving the province of British Columbia possibly 120 new public beds for addiction services, however, I'm going to run into a hurdle every time," Plant said.
"There is a disconnect between the licenses and the health authorities. There is a disconnection in the province. Each jurisdiction does it differently. . . There should be a committee to start looking at regulations for substance use services so we can get out of this mess."
But Plant's "most radical idea in terms of developing a continuum of care" is getting people out of the Downtown Eastside.
"We've ghettoized the area," Plant said, citing a BC Housing survey that found 45 percent of people living there in single-bedroom occupancy units would live in a different community, given the chance and if the services they need were available. .
.
Later that day, Susan Hogarth, executive director of the Westminster House Society, agreed.
"Walking through some of our slums can easily be mistaken for a scene from a zombie apocalypse movie, with individuals unable to control their uncoordinated movements, plagued by superficial injuries and illnesses," said Hogarth.
"Questionably, the treatment of this demographic of people is inhumane. People often defecate in the streets, inject drugs into their bodies in the open, and lie unconscious on sidewalks."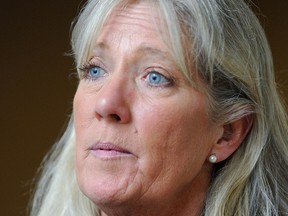 After more than 30 years working in recovery treatment, Plant supports both decriminalization and safe supply with the caveat that they must be part of a comprehensive system with the proper supports in place.
.
Earlier this week, the committee heard the same from Dr. Karen Orbanoski, a safe supply researcher, as well as former provincial health officer Perry Kendall and Dr. Christy Sutherland, who advocate for a legal and regulated supply of all medicines.
But Hogarth made it clear that not everything is kumbaya.
The government's emphasis on harm reduction, safe supply and decriminalization is partly to blame for severe shortages of other services.
Last year, Westminster House posted a $388,000 shortfall in the provision of trauma-based addiction recovery programs because government funding is insufficient to cover it.
The lack of psychiatric evaluation and treatment services, especially for women and girls, has had dire results.
.
A resident arrived after taking 17 overdoses in a month. A 19-year-old girl nearly cut her hand trying to self-harm. She was taken to the hospital by ambulance, stitched up, deemed to be no danger to herself or others, and she was released three hours later.
She was picked up by Westminster House staff and when they returned to the house, she tried to jump in front of a moving car.
"Help is not offering a prescription, hotel room key and paraphernalia and saying, 'Good luck,'" Hogarth said. "Instead, it is holding people accountable for their treatment pathway, whatever pathway they choose.
"Aid is accountability for medications prescribed, dispensed, administered, and ingested."
Appearing before the committee in early July, Hogarth took issue with warnings that coroners repeated this week that drug users should be careful, use only small amounts and not use alone.
.
Hogarth described this as "almost comical to people who have experienced addiction" and "only lends itself to recovery advocates' argument that the professionals leading the charge are totally out of touch with the realities of addicted people who are manipulators." smart, cunning and powerful. and will stop at nothing to get what they want."
---
More news, less ads: Our in-depth journalism is possible thanks to the support of our subscribers. For just $3.50 a week, you can get unlimited, ad-lite access to The Vancouver Sun, The Province, National Post, and 13 other Canadian news sites. Support us by subscribing today: The Vancouver Sun | The province.