Carol Lee hopes that recreating the iconic Ho Ho restaurant can help revitalize Vancouver's beloved but beleaguered Chinatown.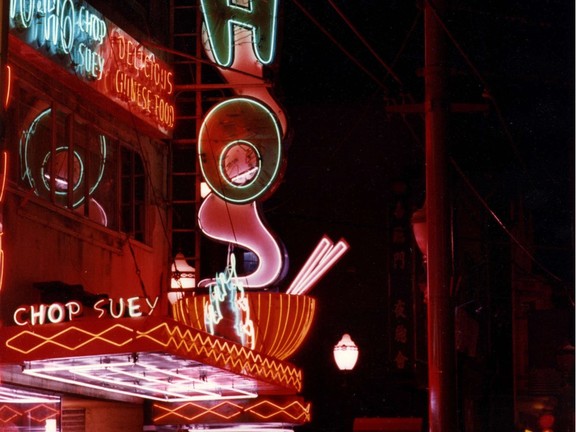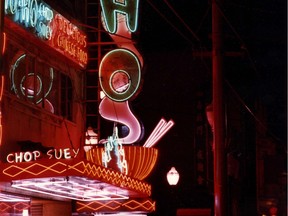 Article content
The years-long effort to reopen an iconic Vancouver Chinatown restaurant aims to be true to the small details, like nailing old recipes, and the big things, like recreating a 30-foot, three-story-tall neon sign.
Article content
This week, the Vancouver City Council will consider approving a grant of up to $50,000 for the rehabilitation of the Sun Ah Hotel, a heritage building on the corner of East Pender and Columbia streets that was home for decades to an iconic restaurant and The Famous Vancouver neon rice bowl and chopsticks.
Article content
Ho Ho Restaurant opened in 1954 and was, for decades, a much-loved Chinatown landmark. In the 1990s, new owners took over and the restaurant had a second life as Foo's Ho Ho, but, for the past several years, the restaurant space on the ground floor and mezzanine has been empty.
Businesswoman and philanthropist Carol Lee has been working since 2015 to reopen the Ho Ho, shortly after it last closed.
"This is a labor of love," Lee said. "This has been a very arduous process."
Article content
The Ho Ho is one of several initiatives by Lee to try to revitalize Chinatown. she presides over the Vancouver Chinatown Foundationa charity he co-founded in 2011 that has spearheaded social housing projects like 58 West Hastings and the May Wah Hotel, as well as the annual event light up chinatown festival and the Chinatown Storytelling Centre, which opened last year as the first Canadian institution of its kind dedicated to preserving the stories of early Chinese Canadians.
Outside of her work with the foundation, Lee has recently taken on a new role: restorer. She precisely she had zero experience in the restaurant industry before opening BBQ in Chinatown in 2017, a new restaurant designed to evoke a nostalgic sense of the neighborhood's history.
Article content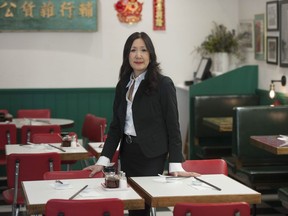 The Ho Ho will be Lee's second restaurant and, like Chinatown BBQ before it, his mission is not only to fulfill customer orders, but also to play a role in the community at large.
Lee is the daughter of business magnate and philanthropist Robert Lee, who grew up in Chinatown. She has fond memories of a more vibrant era when people, both Chinese and non-Chinese, regularly visited Vancouver's Chinatown to shop, dine and enjoy the nightlife, and everyone felt welcome. The Ho Ho was a big part of that. Lee hopes she will be again.
Most of the restaurants and nightspots from that heyday have since closed, and while Chinatown remains one of Vancouver's most beloved neighborhoods, it has also struggled in recent years. Long-standing institutions such as the century-old kitchen shop Ming Wo have closed, and local business associations have raised concerns about street violence, including anti-Asian hate crimes and assaults on the elderly. .
Article content
"Restaurants were a very important part of a thriving Chinatown," he said, "and I actually think it's the best way to bring people back."
The new Ho Ho, which Lee hopes can be open by summer 2023, will focus, like its predecessor, on village-style Cantonese cuisine. While Vancouver has no shortage of Chinese restaurants, Lee says the Ho Ho will include some dishes that are hard to find elsewhere, which could include beef potato curry and chicken stuffed with sticky rice.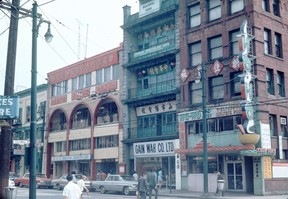 Lee and his team have tried to not only include menu items from the Ho Ho's past, but also to recreate specific recipes as faithfully as possible. For Jason Ye, who runs Chinatown BBQ and will also run Ho Ho, that included tracking down a Vancouver chef whose great-grandfather worked in Ho Ho's kitchen, to learn how to make certain dishes.
Article content
No cookbooks were found, Ye said, "it's all verbal teaching, everyone learned on the spot."
"I hope the taste will bring back memories to many old people who used to grow up going to Ho Ho, and that taste will be passed on to the next generation," Ye said. He wants to make sure his own children, now ages four and two, get to know those flavors, too.
But getting the restaurant up and running again has been a long and difficult process.
City staff's report to council this week says the tall, narrow building is considered a good example of a Chinatown "social building," many of which were bought by Chinese charities as an investment for their members. The heritage building at 102 East Pender St. was built in 1911 and purchased in 1926 by the Lung Kong Tien Yee Association, which still owns the property and provides affordable housing for community members in the Sun Ah Hotel on the upper floors of the building.
Article content
Previous Vancouver councils have already approved two grants to help homeowners rehabilitate the property: In 2014 and 2015, the council approved a pair of $50,000 matching grants to create a replica of the historic Ho Ho restaurant neon sign and to renovations that allow reopening
This week, the council is considering a grant to help with the costs of rehabilitating the building's façade, to preserve its historic character and to facilitate the installation of the sign. the staff report says the project is intended to "contribute to Chinatown's economic revitalization and stewardship" and "is a nod to both Chinatown's past and future."
Civic historian John Atkin has been working as a heritage consultant on the Ho Ho project since 2015, particularly on the recreation of the neon sign, which is being built by galaxy signs.
Article content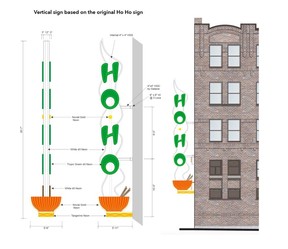 "We try to stay true to the original sign," Atkin said. "Having the rice bowl, the steam vent and the chopsticks, that's what everyone remembers. I think when people see it, they'll really feel like something's back.
"It's been a long road, but we're getting there… I really think when the sign is up, it's going to be one of those Chinatown is back moments."
Vancouver looks to San Francisco for ideas to save Chinatown

Dan Fumano: Police, Chinatown and Accessibility Top Priorities for New Vancouver City Hall
More news, less announcements: Our in-depth journalism is possible thanks to the support of our subscribers. For just $3.50 a week, you can get unlimited, ad-lite access to The Vancouver Sun, The Province, National Post, and 13 other Canadian news sites. Support us by subscribing today: The Vancouver Sun | The province.