Opinion: Since housing will be a top issue, again in this year's election, residents will use their votes to show what kind of approach they want to see.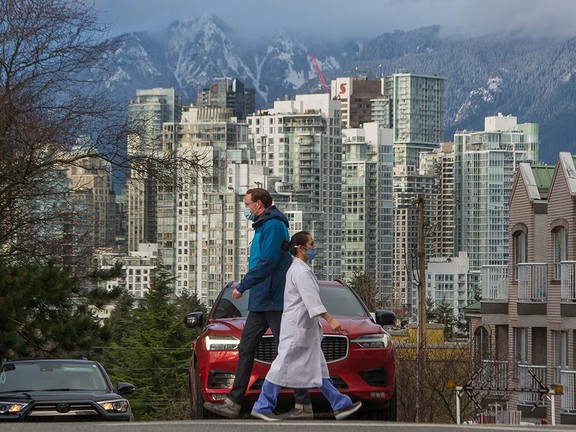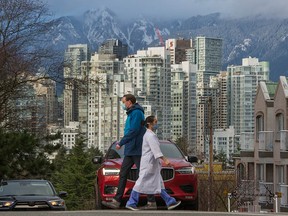 article content
Vancouver's mayor and council face some of the biggest decisions of their term as this four-year term enters its final stretch, including the Broadway Plan, a citywide plan, West Side social housing and residential towers in East Van.
article content
These are four separate decisions, but they are all related to housing, which will again be a major issue in this year's municipal elections. How many homes should be built in Vancouver, what type, in what neighborhoods, and how quickly? Voters will watch which seats incumbents and their rivals take on these key issues this summer to help them decide who should be on Vancouver's next council after the October election.
This week, the council considers Vancouver's plan, a 30-year project that envisions, among other things, opening up the low-density residential neighborhoods that make up most of the city's property and are currently dominated by single-family homes. The citywide plan seeks to put multiplexes and townhouses in those areas and create "complete neighborhoods," with more services and shops, to address the fact that more than half of Vancouverites live in areas without pedestrian access and rolling for daily needs.
article content
At a news conference last week, Vancouver plan manager Karis Hiebert said respondents expressed strong support for "complete neighborhoods" and the introduction of multiplexes in low-density areas. But at the same time, Hiebert said, there was concern about changing "the appearance of neighborhoods and potential changes or loss of neighborhood character," and a desire for more public input into the plan before making any changes.
This seemingly contradictory feedback reflects what the council regularly hears from the public: some residents are frustrated, believing that Vancouver should be adding many more houses much faster, and others are upset that the city is changing too quickly.
Last month, the council approved the Broadway Plan, which allows for new types of housing in the "second city center," including 40-story towers along Broadway and small apartment buildings on lower-density residential side streets. The plan, which has received praise and criticism from experts and professionals, differs from previous ones in Vancouver with stronger protections for tenants and a focus on purpose-built rental housing rather than condominiums.
article content
The five declared mayoral candidates are divided on the Broadway Plan. Three — incumbent Mayor Kennedy Stewart, ABC's Ken Sim and Progress Vancouver's Mark Marissen — support the plan, which they say will bring much-needed housing, especially rental apartments.
Meanwhile, TEAM's mayoral candidate, Conde. Colleen Hardwick and John Coupar of the NPA are highly critical of the Broadway Plan and oppose its adoption.
Coupar said he supports density, but the "poorly designed" plan lacks services and park space, and he clapped NPA Count Melissa De Genova for "supporting the residents" by voting against.
Hardwick said the plan "promotes a false narrative of undersupply" and predicted that increased density will lead to displacement, higher rents and home prices.
article content
Meanwhile, a multi-day public hearing was held last week with more than 260 people signed up to address the council on a controversial 13-story supportive housing project for people at risk of homelessness proposed for Kitsilano.
The city had received more than 1,700 pieces of correspondence about the project, with about two-thirds opposing it.
More than 260 people signed up to address the council about the affordable housing project, a high number for a single project. The council spent three days last week listening to members of the public, with most speakers opposing the Kits project, with impassioned pleas from supporters and opponents alike. Many objected to its location across the street from an elementary school, while others objected to its height, shadows, or loss of use of a vacant lot as a dog park. Supporters said the project will save lives.
article content
The council is scheduled to resume public hearings next week, but it is not yet clear when they might make a final decision on the Arbutus Street project.
A different kind of citywide housing proposal is also expected to draw significant opposition soon: a multiyear proposal to redevelop Safeway at Broadway and Commercial with three towers, between 24 and 29 stories, with a mix of condominiums, rentals market and below market rental housing. Organized neighborhood groups they have mobilized to fight against development. The public hearing was set for next week, but has since been rescheduled and the new date was not immediately available.
BC Nonprofit Housing Association CEO Jill Atkey spends a lot of time listening to members of the public speak at various city councils about all kinds of affordable housing projects, she said, "and it's easy to get to the conclusion that British Columbians don't really want more affordable housing in their communities."
article content
But, says Atkey, a new survey suggests "nothing could be further from the truth."
the vote was commissioned by the BC Non-Profit Housing Association, the BC Cooperative Housing Federation and the Aboriginal Housing Management Association, and conducted last month by research company.
The online study of 2,000 adults in BC found that 73 percent of respondents support streamlining municipal permitting and rezoning processes to speed up rental housing, with a specific focus on affordable housing, and 66 percent support delegation of approval decisions to staff for non-profit organizations. and cooperative developments that are consistent with official community plans.
A Research Co. Survey 2019 found that 71 percent of Vancouverites think the city should allow the construction of townhouses and three- or four-story apartments in neighborhoods where only single-family homes are now allowed. Research Co. President Mario Canseco said he hopes to ask that question again soon to get updated numbers.
article content
At a panel last month presented by The Vancouver Sun and organized by live conversations, BC Housing Minister David Eby shared a story about Senakw, the Squamish Nation's 11-tower, 6,000-home development in Kits Point. Because Senakw sits on reservation land and does not require going through the usual City Council rezoning process, it is moving much faster than other major developments.
Eby, who said he thinks Senakw is "amazing," recently noted an online survey of Vancouver Sun readers about the project. She braced herself for an "ugly" poll result, she said, but was pleasantly surprised to find that about two-thirds of those polled supported Senakw.
"People are so frustrated with the process, so happy to see the housing built that everyone knows is needed," Eby said. "I tell every political candidate: Passing more housing is a political winner, faster. I really believe that, and I really think the conversation has changed quite dramatically."
article content
Some candidates, including the current mayor of Vancouver, seem to agree, or at least hope, that Eby is right and that approving more housing faster will be a political win.
Other voters and candidates want to hit the brakes.
No public hearing on a rezoning, or a poll of Vancouver Sun readers, or even a professional poll, will tell us exactly what approach to housing Vancouverites want. Even the elections aren't perfect representations of the city: Data shows that renters, youth and immigrants are less likely to vote in Vancouver elections.
But housing will be on the ballot in October, and that will be the best opportunity for Vancouverites to let City Council know what they want to see.