According to the Canadian Center for Cyber ​​Security, there has been an increase in cyber threats related to the COVID-19 pandemic. A part of that has been against the nation's front-line healthcare and medical research facilities.
In June, a ransomware attack forced Toronto's Humber River Hospital to declare a code gray, signifying loss of essential services. Most recently, a cyber attack on the Newfoundland and Labrador health network data center resulted in the cancellation of thousands of medical appointments.
Last week, Headwaters Healthcare Center in Orangeville, Ontario, it announced that its systems had been "subject to unauthorized access." Since then, the hospital has started working with cybersecurity experts to help safely restore IT services and launch an investigation into what happened and if sensitive data was compromised.
"We've never seen this wave of attacks across industries, but targeting acutely the areas that we feel the most and cause the most pain, and healthcare tops that list," said David Shipley, CEO of Beauceron Security. .
While not all attacks have been classified as ransomware, the 2018 National Cyber ​​Threat Assessment (NCTA) identified it as the most common form of malware used to extort money from Canadians.
According to NCTA 2020, cybercriminals have been more recently hunting big game, targeting "large companies that will not tolerate sustained disruptions to their networks" and are willing to pay higher ransoms to restore operations quickly.
The report also points to researchers who estimate that average bailout demand increased 33 percent from the fourth quarter of 2019 to nearly $ 150,000 in the first quarter of 2020.
Read more:
Microsoft Says Russian Group Behind SolarWinds Hack Targeting Government Agencies
At the higher end, some entities are looking for millions of dollars.
Trend stories
Self-declared 'Queen of Canada' Detained by RCMP After Alleged Threats to Healthcare Workers

Travel Restrictions and Omicron: What's Changing in Canada, USA?
"I can't put it more simply: Imagine that your chemotherapy treatment for your cancer is canceled because the hospital can't administer it, doesn't even have access to the chemotherapy drugs that you were taking," Shipley said.
"This is classic organized crime in the form of the 21st century, and it uses technologies that we use for good every day, encryption, which are the things we rely on to do our banking safely, to harm us."
The money being sought is often transferred as cryptocurrency. Although not untraceable, security expert Christian Leuprecht says it is more challenging.
"In a ransomware attack, people breach your network to compromise your data. Usually that means taking your data hostage, essentially encrypting it, and then telling you that if you provide a certain amount of money, we will send you a key to decrypt your data, "he explained.
Read more:
Almost 60% of Canadians surveyed say they have been the target of cybercrime (2020)
Leuprecht says that the anonymity of cryptocurrencies is one of the main drivers of ransomware, and the individuals responsible tend to be located outside of jurisdictions where Canadian officials can investigate and prosecute.
South of the border, Colonial Pipeline, which was the victim of a group of hackers based in Russia, paid $ 4.3 million. The Justice Department was able to recover most of it.
Leuprecht regards the play as a shot on target.
"If you are looking for critical US infrastructure, you may get paid, but we will be able to repatriate most of that money, so it won't be worth it," he said.
In July, the Canadian government joined its allies in blaming China for a massive attack on Microsoft's exchange services.
The attack put several thousand Canadian entities at risk. Worldwide, around 400,000 servers were affected.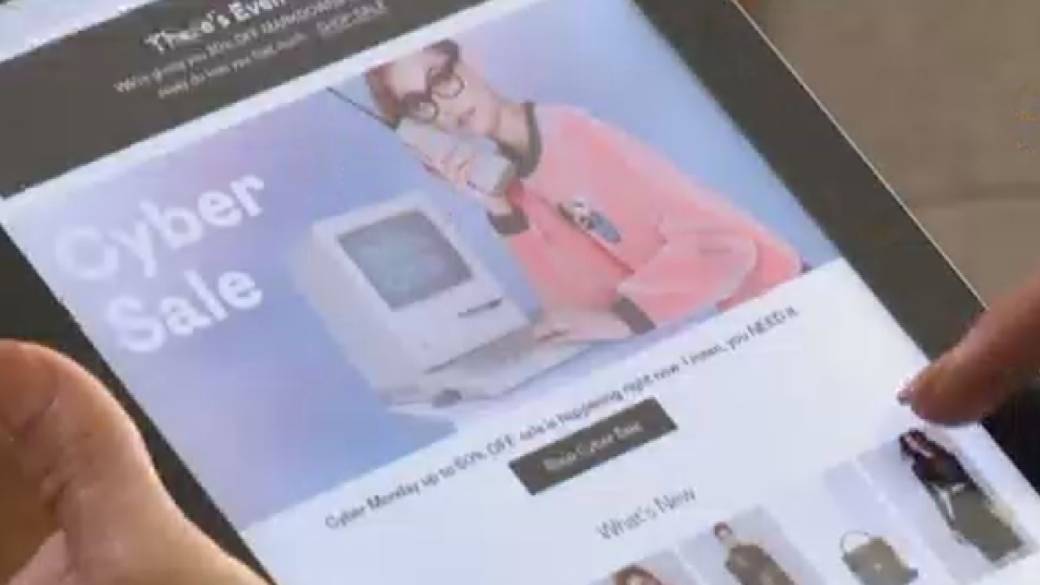 Cyber ​​security: what to look for to stay safe
© 2021 Global News, a division of Corus Entertainment Inc.


Reference-globalnews.ca
The Canadian News
Canada's largets news curation site with over 20+ agency partners