Mexico ranks 9th among the countries with the highest amount of data theft from companies.
Totalplay Empresarial alerts for an increase of up to 238% in cyberattacks targeting companies, regardless of their size.
Mexico City, December 14, 2021. Cyberattacks targeting companies have increased by up to 238% during the global health contingency, and have cost the private sector close to 8 billion dollars in 2020 alone, according to data compiled by Totalplay Empresarial.
The objective of these attacks – also known as ransomware – is to obtain sensitive information about companies or their executives and then demand a ransom so as not to publish it. Among the data analyzed by Totalplay Empresarial, it stands out that, on average, companies must pay $ 234,000 so that criminals do not misuse or publish the sensitive information obtained during a ransomware attack. This type of crime grew 9 times only in the first months of the pandemic.
According to the report "Checkpoint Cybersecurity 2021", cyberattacks have increased to such a degree that currently Internet users face 100,000 malicious websites and must avoid nearly 10,000 harmful files. However, companies – regardless of their size – remain the main target of cybercriminals. As a result, 87% of organizations have experienced some attempt to breach their information, while 44% register at least 1 employee who downloaded a malicious application and put their information, as well as the company network, at risk.
The types of malicious files most used in ransomware attacks are executables (.exe), involved in 59% of cases. The second position is occupied by text documents (.doc) with 10% recurrence, and in third place is the PDF format, with 8% of incidents.
According to Verizon figures, in cases of small volumes of compromised information (around 100 records) the cost to the affected company would be around $ 35,000, on average. However, if the volume of the attack is large (around 100 million records), the victim company could lose more than 15 million dollars.
In the specific case of financial companies, the economic impact of an attack of this type in the first hours would be a few thousand pesos, but after exceeding the three-day barrier, the damage grows exponentially reaching millions of dollars in losses . Although the exact amounts are difficult to calculate because they depend on factors such as the size of the company or its operations, only 21% of attacks are detected during the first day, according to figures from Deloitte.
Among the countries with the highest number of ransomware attacks on companies, the FBI's 2020 Internet Crime Report highlights:
United Kingdom.
Canada.
India.
Greece.
Australia.
South Africa.
France.
Germany.
Mexico.
Belgium.
In order to prevent this type of attack and provide an additional layer of security for company networks, Totalplay Empresarial offers specialized technology and solutions, such as:
Artificial intelligence. Identify and prevent threats by analyzing the network.
Secure browsing. It categorizes web pages, monitors and blocks threats, as well as inspects and analyzes encrypted web traffic.
Next Generation Firewall. Capable of segmenting traffic based on an analysis of the services and applications used, so that they access only the necessary resources and nothing else.
E-mail. Email protection through anti-malware technology —which searches for threats by scanning attachments and links— and implementation of contact lists from trusted sources.
Medium. Control and monitoring center with 24/7 incident response.
ID. Assignment of identities, privileges and access for users in business applications and services.
Red. Bandwidth optimization and application identification to create a secure private network between sites and services.
Cloud. Control of managed applications on and off the cloud, with the aim of mitigating information leakage.
Companies should assess whether the cost of strengthening their cybersecurity against possible ransomware attacks is less than the amount they would have to pay criminals if their information was compromised. In addition to the direct economic impact of rescuing information in the hands of attackers, companies subsequently face the perception of mistrust caused by their customers, who prefer to change providers for one that they consider to better protect their personal data.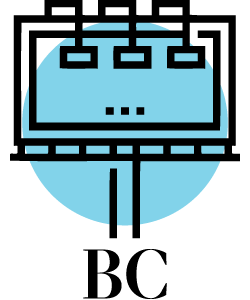 Branded Content is El Economista's commercial content unit that gives value to brands with content worth reading.


Reference-www.eleconomista.com.mx