The union charges that work-related injuries are skyrocketing among croupiers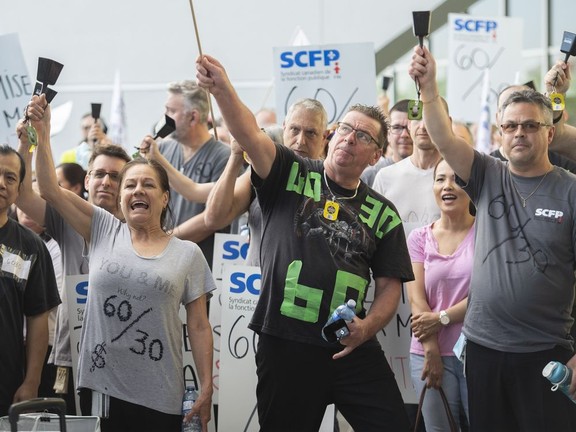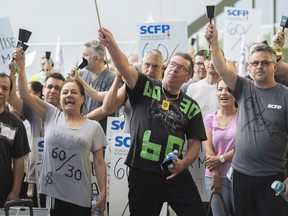 Article content
The strikers will gather at Jean-Drapeau métro station at 2 pm and walk to the casino.
Loto-Québec management said on Saturday that despite the strike, operations at the Montreal casino will continue as normal. Clients will have access to gaming tables, restaurants, slot machines and shows, while the poker lounge is closed.
Work-related injuries are skyrocketing among croupiers, who are seeking improvements in scheduling to allow time off to recover, union representative Jean-Pierre Proulx of the Canadian Union of Public Employees said in a press release Saturday.
Loto-Québec countered with a press release saying it offers safe and optimal working conditions to its employees. "However, the croupiers of the Casino de Montréal require 30 minutes of paid break for each hour worked. They would therefore spend more than 30 per cent of their shift on paid break, which is unusual in the industry and the company's other casinos," it said.
Article content
Proulx said Loto-Québec is seeking a 10-per-cent cut to the starting salary for employees, which would drop from the current $18.40 an hour to $17.44. "In the current context of labor shortages, (the salary reduction) is irresponsible and the union will never accept it," he said.
Loto-Québec said the opening salary is 20 per cent more than the going rate.
It says it wanted to reach a "responsible negotiated agreement" and the offer was similar to what other CUPE-affiliated unions have accepted at other casinos it operates.
The 521 unionized casino workers have been without a collective agreement since April 1, 2020.