There are no reported injuries after crews responded to a two-alarm fire at a commercial building below apartments downtown on Saturday afternoon.
Toronto police say fire crews were called just before 3 pm to 826 Dundas Street West, west of Bathurst.
When crews arrived, there was heavy smoke and they say the fire was in the residence above the commercial unit, so firefighters battled the flames in the interior from the roof.
Toronto Police Constable Laura Brabant tells CityNews 680 that two people reportedly ran into the building.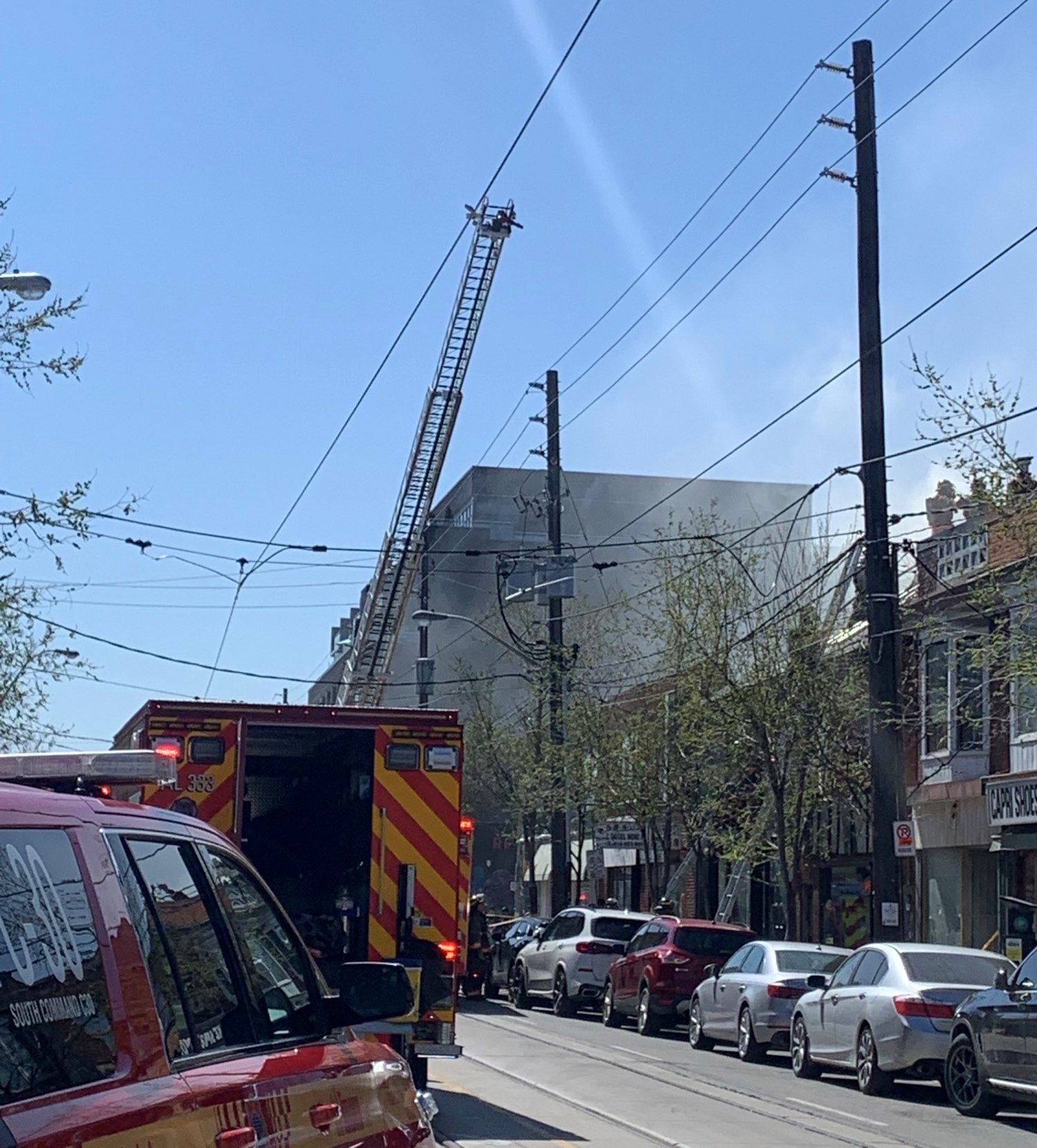 Roads in the area are closed, traffic is not moving on Dundas between Palmerston and Manning.
There's no word on what started the fire.
Crews are still on scene checking for hotspots, but the main portion of the fire has been knocked down.
FIRE:
Dundas St + Palmerston Av
2:50 p.m.
– At a business
– Reports that two people ran back into the building@Toronto_Fire is on scene, advising a working fire @TPS14Div is on scene
– Roads are closed in the area, consider alternate routes of travel @TTCnotices#GO852302
^lb

— Toronto Police Operations (@TPSOperations) May 7, 2022