"We're expecting over a million people, which is on par with a more traditional stampede."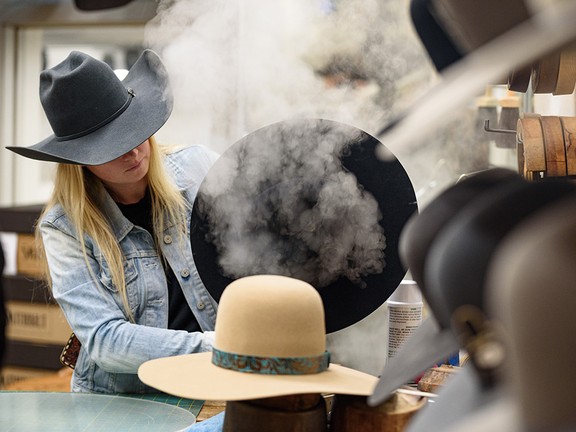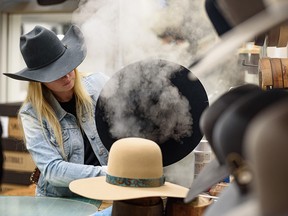 article content
Business is booming at Smithbilt Hats this week as customers gear up with cowboy hats before the Calgary Stampede returns.
article content
The local company posted a record number of sales in June, and the energy has continued this week with Stampede starting Friday, said Kelly Fedorowich, retail manager and event coordinator for Smithbilt Hats.
"Our store has been buzzing with activity for the past few weeks, from morning to closing we have had continuous foot traffic. This week has set attendance records for people coming into the store," Fedorowich said.
"It is my understanding that June 2022 is the best June in Smithbilt history. We are very proud".
Being able to connect with customers face-to-face this Stampede season has been refreshing for the Smithbilt team, he said.
Between corporate events and walk-ins, the store's production team works tirelessly to keep the shelves stocked. Fedorowich said people are excited for the Stampede, but there have been rumblings among patrons about Kevin Costner appearing as parade marshal.
article content
"We're doing everything we can to keep our hats on the shelves," he said.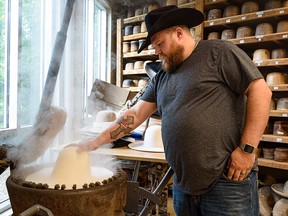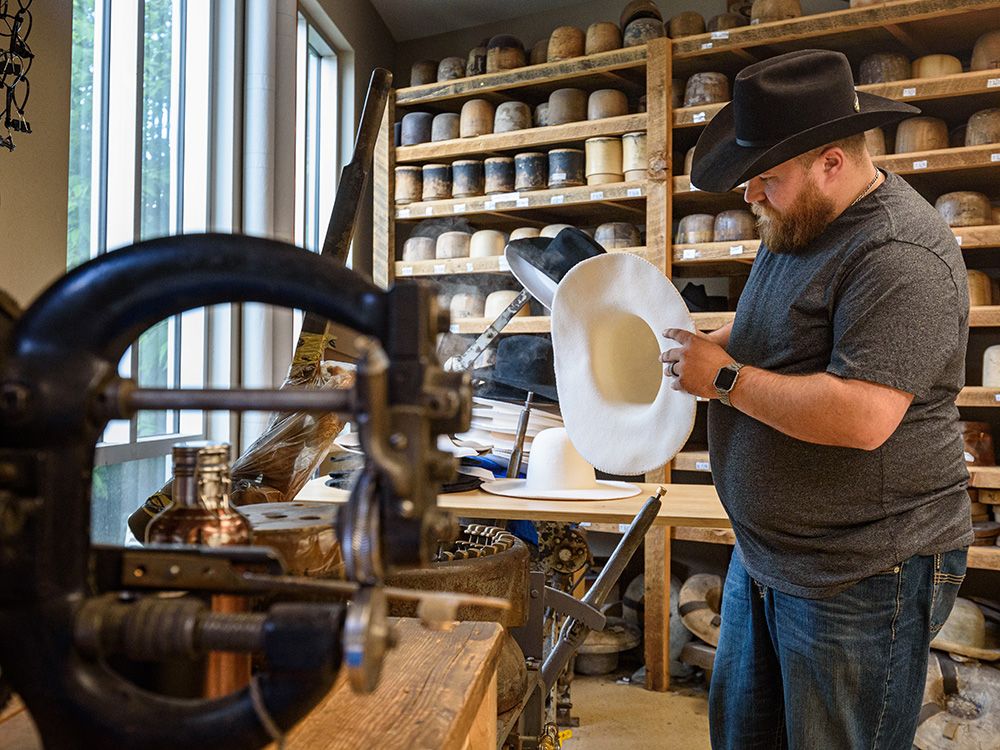 "It's a wonderful thing that we're in such high demand that the display shelves keep emptying out. As long as we can keep filling it, we will open the front doors and welcome everyone with a big smile and a 'Yahoo'. "
Stampede ticket sales indicate excellent attendance, with levels close to pre-pandemic levels, as crowds are welcomed for the first full event since 2019, said Kristen Anderson, manager of communications and media relations for Stampede.
"We're anticipating over a million people, which is on par with a more traditional Stampede," Anderson said.
The reduced Stampede in 2021 drew 528,998 guests over the 10 days, far fewer than the 1,275,465 people who attended the Stampede in 2019, the western party's second-highest attendance on record.
article content
The 2021 Stampede was missing an in-person parade and Rangeland Derby wagon races, there were fewer music venues, and the middle was more spread out to give people more room to walk. The Nashville North concert tent also required guests to provide proof of vaccination or a negative COVID-19 test at the venue, in an effort to limit transmission of the virus.
This summer, the events that were cut are back, with wagon races resuming on Friday night and Costner leading the parade through downtown Calgary on Friday morning. New this year is the Calgary Stampede Powwow, a three-day competition with more than $175,000 in prizes. And Nashville North will host its first-ever Drag Brunch on July 17.
article content
Anderson said it's amazing to see the community return to Stampede in full force this year, and the city's business community is seeing an increase in sales.
Calgary Stampede returns in full swing on Friday

Stampede organizers ready to welcome the community, gearing up for pancake breakfasts
She encourages people to plan their Stampede trip around value days if they're on a tighter budget. Tickets are cheapest on Sneak-a-Peek Thursday for all ages, and park admission is free from 11 a.m. to 1:30 p.m. on the Friday after the parade.
Sunday is Suncor Family Day, with free admission until 11 a.m. For TC Energy's Community Day on July 12, admission is free to all between 10 a.m. and 2 p.m. free admission all day for children under 12, plus free admission for all until 10 a.m.
"Hopefully this year will be very busy," Anderson said.
[email protected]
Twitter: @BabychStephanie