Saskatchewan is following the best-case scenario projected by the province's modeling team, but doctors say infection rates remain high.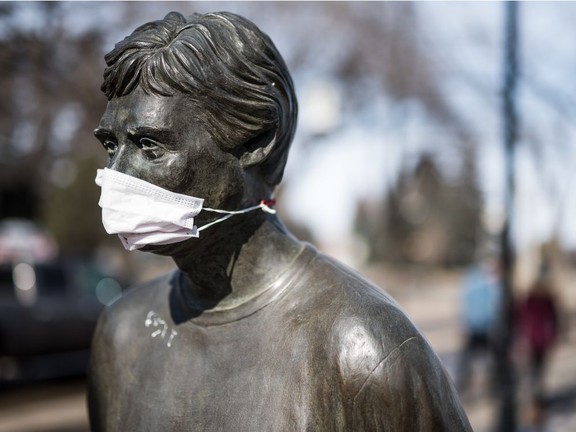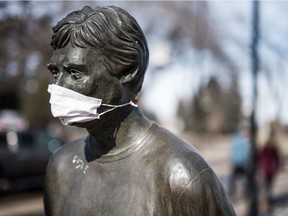 article content
Saskatchewan may finally be on the other side of a spring spike in COVID-19 infections that sent hospitalizations to record levels.
article content
However, Dr. Johnmark Opondo, a medical health officer with the Saskatchewan Health Authority, said he is preparing for uncertain months as the virus spreads sporadically.
"Although we may be starting a downward slope of COVID-19 in the community, where we are is not a good place. We are still at very high levels," Opondo told the province's doctors at a town hall meeting last week.
As of Wednesday noon, 390 Saskatchewan residents were hospitalized with COVID-19.
The government considers most of them to be "incidental" cases, but doctors said they have all contributed to unsustainable stress on medical units at Saskatoon and Regina hospitals. Theaters in Saskatoon were operating at about 140 percent of their usual capacity last week and had been at similar levels for months.
Opondo said the good news is that the province is beginning to see "signs of reduced infection rates."
The bad news is that the overall rate remains high.
He said the province is on a "plateau" of high infection rates fueled by BA.2, the latest iteration of COVID-19 concern in Saskatchewan. The province tested samples from 572 COVID-19 patients in the week of April 24-30 and found that more than 83 percent were ill with BA.2, a proportion that has risen rapidly in recent weeks.
Saskatchewan plans for the ebb and flow of COVID-19, in part, by using disease models that aim to understand how the virus might spread, given certain conditions and parameters.
article content
A modeling package from mid-April presented three scenarios depending on how the population behaves. In all scenarios, the modelers assumed that BA.2 was 30 percent more infectious than the original Omicron variant of COVID-19 and that around 30 percent of residents had already been infected.
The worst and moderate scenarios projected an increase in hospitalizations through the end of May. Saskatchewan is currently following a best-case scenario, in which hospitalizations would slowly decline through the end of June. However, those projections can change rapidly as a result of new variants of the virus or changes in population behavior.
"They do predict that we're probably going to experience a pretty long plateau with COVID, in part because of our mixed type of immunization coverage," Opondo said.
"At the same time, people have gone back to business, back to their normal lives. This is the reality."
Only about half of Saskatchewan adults have received the third "booster" dose of COVID-19, which doctors say makes a big difference to staying out of the hospital. About 14 percent of residents over the age of five have not received any vaccinations.
[email protected]
twitter.com/zakvescera
The news seems to be flying towards us faster all the time. From COVID-19 updates to politics and crime and everything in between, it can be hard to keep up. With that in mind, the Saskatoon StarPhoenix has created a afternoon headlines newsletter that can be delivered daily to your inbox to make sure you are up to date with the most important news of the day. Click here for subscribe.



Reference-thestarphoenix.com