Waterloo Public Health announced new COVID-19 outbreaks at a church in Kitchener and a daycare center in Elmira on Thursday.

There are five cases related to the outbreak in Apostolic Faith Mission, which pushes you beyond the threshold for Waterloo Public Health to name the location of an outbreak.
Read more:
EU approves Pfizer's COVID-19 vaccine for children ages 5 to 11
There are two cases related to the outbreak at Jacob Hespeler Child Care in Elmira: all daycare centers or schools that have outbreaks are named.
However, there are still 12 in the area, as others at an unnamed gymnasium and at the Blair Road Public School have come to an end.
Waterloo Public Health also announced a new COVID-19-related death for the second day in a row, bringing the death toll in the area to 307 people.
"Today we are reporting a death in our community related to COVID-19," said Dr. Hsiu-Li Wang, Medical Health Officer. "The individual was a man in his 50s."
Wednesday's death involved a man in his 70s.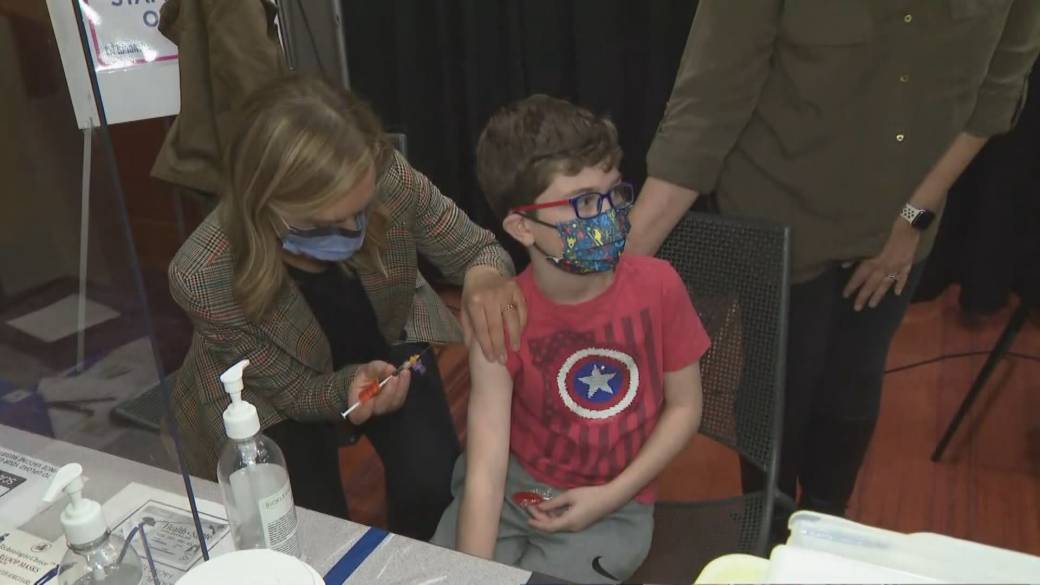 COVID-19 Vaccines Begin for Children Ages 5-11 in Toronto
"I wish to express my condolences to the family and loved ones of these people," said Wang.
Waterloo Public Health reported another 24 positive tests for the coronavirus, bringing the total number of COVID-19 cases in the area to 20,784.
Trend stories
Some CERB beneficiaries to receive notices that they must repay the benefit

Freezing rain wreaks havoc on roads in the Edmonton region, several fatal collisions Thursday morning
This puts the seven-day average of new cases in the area at 30.7. A week ago, that number turned out to be 29.3.
Another 24 people were also eliminated from the virus, bringing the total number of resolved cases in the region to 20,245.
This leaves the area with 230 active cases of COVID-19, two fewer than those reported on Wednesday.
Waterloo Public Health reports that 916,788 COVID-19 vaccinations have now been made in the area, which is 1,425 more than it reported on Wednesday.
A big part of that appears to have been people getting their third dose, as there have now been 17,600 residents who have, 1,138 more than was announced 24 hours earlier.
There will be a moratorium on third doses starting Friday, as the focus is on vaccinating children between the ages of five and 11.
Read more:
Ontario Reports 748 New COVID-19 Cases, 4 More Deaths
Elsewhere, Ontario reported 748 new COVID-19 cases as the counts continue to rise week after week. The total number of provincial cases now stands at 614,270.

For comparison, last Thursday he saw 711 new cases and the previous Thursday 642. All three Thursdays saw similar test volumes in the 30,000 range.
Of the 748 new cases recorded, the data showed that 356 were unvaccinated, 19 were partially vaccinated, 329 were fully vaccinated, and the vaccination status of 44 people was unknown.
According to Thursday report, 77 cases were recorded in Toronto, 57 in Windsor-Essex, 55 in Simcoe Muskoka, 48 in the Peel region, 45 in Ottawa and 43 in the York region. All other local public health units reported fewer than 40 new cases in the provincial report.
The death toll in the province has risen to 9,985, as four more deaths were reported.
See link »
© 2021 Global News, a division of Corus Entertainment Inc.


Reference-globalnews.ca