WINDSOR, Ont. – A hospital in southwestern Ontario laid off 57 employees who did not get vaccinated against COVID-19 by Thursday's deadline, a number it said is dwarfed by the thousands who received their vaccinations.

Windsor Regional Hospital also suspended six "professionals," people who had privileges to practice at the facility but were not employees, on what it describes as a "medium-term basis" as it enforces its vaccination mandate.
The hospital said 4,155 employees and professional staff complied with the COVID-19 vaccine policy, representing 98.5 percent of the workforce.
Read more:
140 unvaccinated employees in Windsor, Ontario. hospital licensed
Nurses were even better represented, with 99 percent of them receiving the vaccine.
"I want to thank the members of the WRH team for recognizing the importance of COVID-19 vaccines and leading by example for our community and province," said hospital executive director David Musyj in a written statement.
The hospital said 32 of those who were fired after refusing to get vaccinated were clinical staff, while 25 were non-clinicians.
The hospital announced in early September that employees who had not received the first dose of a vaccine by Thursday would be fired, unless they had a medical or human rights reason for not receiving the injection.
Professional staff would be temporarily suspended and their cases would be referred to the Medical Advisory Committee. The hospital said it will recommend that the committee revoke his privileges.
Those who chose not to get vaccinated for human rights reasons had to participate in an educational session.
Read more:
Number of COVID-19 Vaccine Exemptions Being Given Appears 'High,' Says Ontario Medical Official
The hospital had also set a softer deadline of Sept. 22, at which point workers who had not received their first vaccination were put on two weeks' unpaid leave.
At that time, the hospital said, 147 staff members had not received their first dose.
"We have to do everything in our power individually and collectively to minimize the risk of spreading COVID-19," said Dr. Wassim Saad, the hospital's chief of staff.
"Getting vaccinated and following public health measures are two main key factors that reduce risk, especially in an environment where we care for many immunosuppressed patients."
Windsor Hospital is among the healthcare facilities that went a step beyond what was required by the province's medical director of health.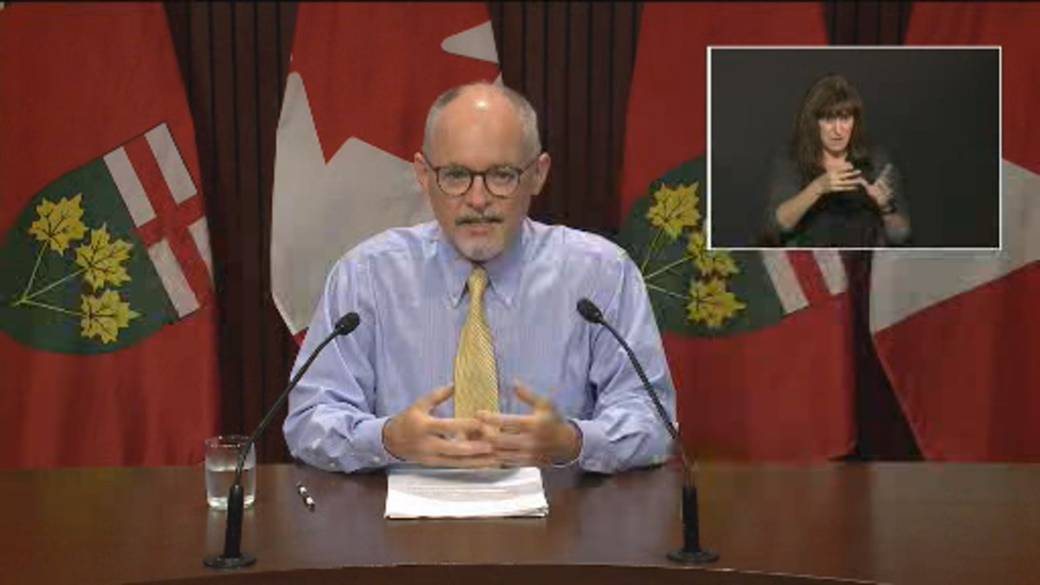 Ontario's Best Doctor Recommends Outdoor Events for Thanksgiving Gatherings
Dr. Kieran Moore said in August that hospital policies should only require unvaccinated staff to attend an education session on immunization, but left the door open for facilities to implement stricter consequences.
He said Thursday that he is glad so many healthcare workers have received their vaccinations and that it was not his goal that no one fired.
"Our intention through these policies is that they take the opportunity to be immunized to protect themselves, to protect their families, to protect their patients," he said. "That is our whole wish: that they be immunized. These vaccines are safe. They are exceptionally effective. "
He noted that it is especially crucial for healthcare workers to get vaccinated because their jobs are so important.
"Leaving someone out because they have been exposed or because they have contracted the infection takes time away from care," Moore said. "I am saddened that some workers did not come forward to be immunized, but in some settings it is absolutely essential that they are immunized."
See link »
© 2021 The Canadian Press


Reference-globalnews.ca