Northern Health Says Nine Patients and One Staff Member Tested Positive for COVID-19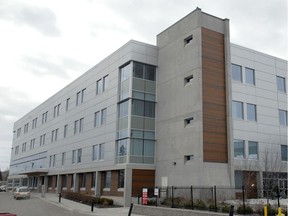 Article content
A COVID-19 outbreak has been declared in the primary care unit at Northern BC University Hospital in Prince George.
Northern Health says nine patients and one staff member tested positive for COVID-19 in association with the outbreak. In the meantime, checks and tests are being carried out to identify any additional cases at the hospital.
"Improved outbreak control measures have been implemented at UHNBC. The facility is taking measures to protect the health of the staff and those it cares for, "the health authority said in a statement.
Article content
Northern Health says that improved precautions against COVID-19 include: improved cleaning protocols; better control of symptoms for all patients and staff; limiting movement between areas of attention; and restriction of access to the unit only for essential visitors.
There are currently 23 active outbreaks in British Columbia health centers.
Reference-vancouversun.com