The Health Secretary reported this Wednesday 4,287 new infections of Covid-19 registered at the national level, so the accumulated number of confirmed cases amounted to 3 million 872,263.
It should be remembered that there had not been a daily figure greater than 4,000 confirmed infections since the end of October this year.
Meanwhile, the federal agency detailed that the official death toll The SARS-CoV-2 coronavirus totaled 293,186, after 336 new deaths were reported in the last 24 hours.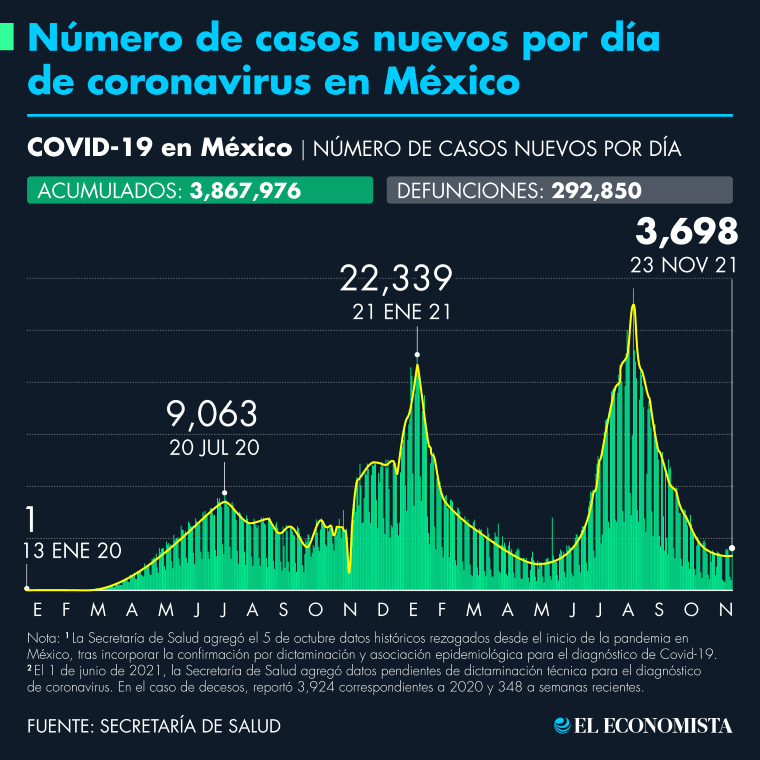 In the daily technical report on the progress of the Covid-19 pandemic in Mexico, the health authorities mention an estimated 20,381 active cases, that is, people who have presented symptoms of this disease in the last 14 days.
Regarding the hospital capacity for the care of patients with the new coronavirus, the Ministry of Health reported that it remains unchanged compared to yesterday. The occupancy of general beds stands at 17%, while beds with a fan have an occupancy of 13 percent.
Covid-19 vaccination advances in Mexico
The federal government reported that at the cutoff on Tuesday, November 23, 187,912 vaccines against Covid-19 were applied, to register a total of 131 million 379,625 doses supplied nationwide.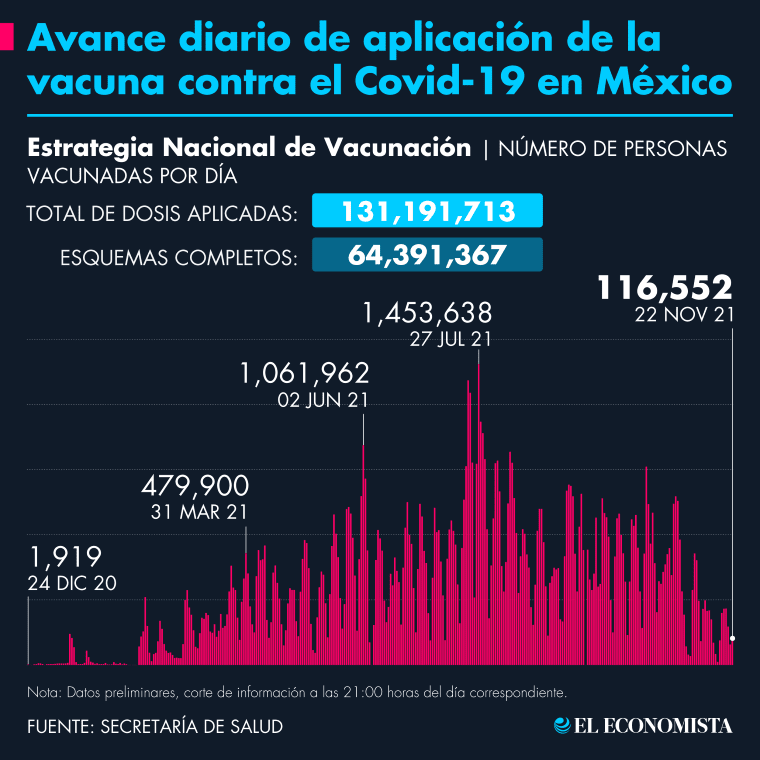 According to data from the federal agency, of the 76 million 46,332 people vaccinated in the country, 64 million 502,180 have a complete scheme of one or two doses, depending on the type of biological applied. Meanwhile, 11 million 544,152 have a half vaccination schedule.
kg


Reference-www.eleconomista.com.mx