Guelph General Hospital says it will begin issuing suspension notices to employees next week who are not fully vaccinated against COVID-19.
A spokesperson said Friday that suspension notices will be issued on Tuesday and take effect the following day, October 13.
Read more:
Waterloo Region and Guelph Area Hospitals Issue Vaccination Mandate for Staff and Volunteers
"At this time, 30 employees across GGH (less than two percent of our total staff) will be placed on unpaid leave," said senior communications specialist Perry Hagerman. "That number could still go down this weekend."
Guelph General and its regional hospital partners in the Waterloo region and Wellington County announced in September that all staff – doctors, students, volunteers, and contractors working at the facility – will be required to have at least one vaccination by October 12.
Hagerman said staff have until Nov. 9 to reconsider and provide proof of vaccination or risk of being fired. Doctors would lose privileges if they were not vaccinated.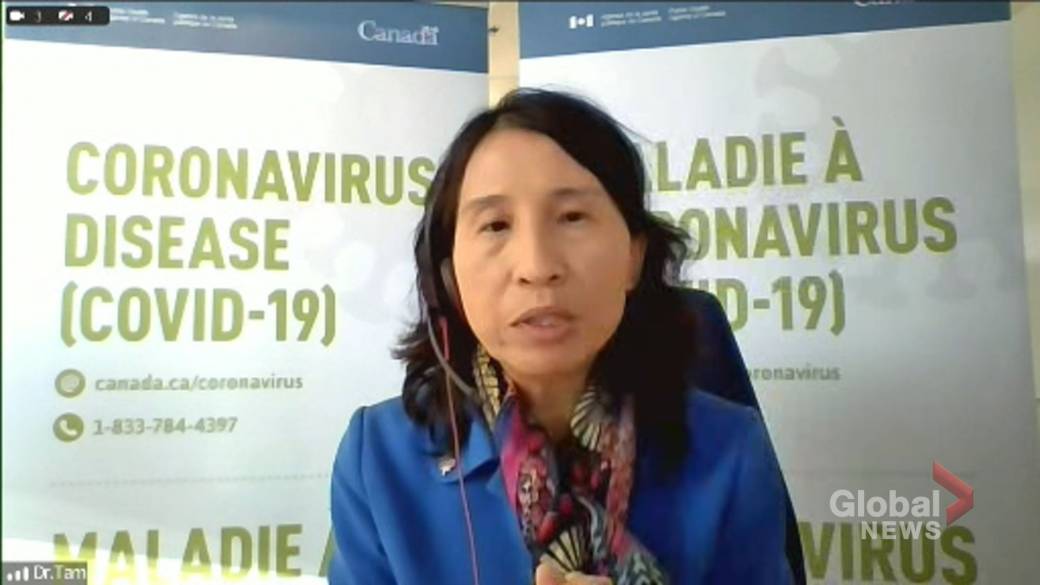 Tam Offers Thanksgiving Tips As Fourth Wave Of COVID-19 Levels Off In Canada
"In the meantime, we will continue to provide education and support in case you have questions about COVID-19 vaccines," he said.
"We do not anticipate any interruption of our services as a result of the suspensions. Ultimately, this policy ensures that we are taking every step possible to protect patients and our amazing staff. "
Read more:
Kitchener Hospital Issues Suspension Notices to Unvaccinated Staff
At Kitchener, St. Mary's General Hospital said 98 percent of its staff are fully vaccinated, while Grand River Hospital said 93.3 percent of staff are fully vaccinated.
"I understand that staff are still showing up to get vaccinated, which is encouraging," said Grand River Hospital Executive Director Ron Gagnon.
"We also recognize that there may be an impact on selected services and waiting times and we will do everything we can to ensure that we are mitigating that impact and providing our community with safe and quality care."
See link »
© 2021 Global News, a division of Corus Entertainment Inc.


Reference-globalnews.ca
The Canadian News
Canada's largets news curation site with over 20+ agency partners