That's when the risk of respiratory infections is highest, said Dr. Penny Ballem.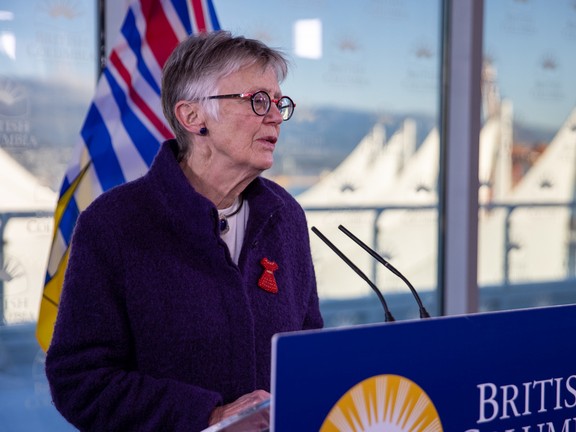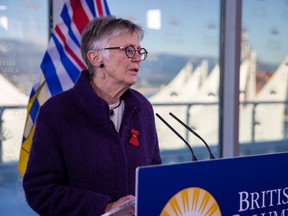 article content
Get ready to roll up your sleeves again.
article content
BC health officials will launch a vaccination campaign with booster shots for millions of British Columbians aged 12 and older in the fall, even as the province's third wave of Omicron infections is already underway.
BC plans to offer booster shots to the general population beginning in September, following the recommendation of the National Advisory Committee on Immunization. The booster shots will likely be bivalent vaccines made by Pfizer and Moderna pending regulatory approval from Health Canada.
"The best thing to do is wait for the fall," said Dr. Penny Ballem, executive leader of the BC Immunization Campaign at a news conference on Friday. Ballem said that's when the risk of exposure to respiratory illnesses is highest and when people move indoors with fewer opportunities to maintain physical distance.
article content
"That's when the risk is highest and that's the strongest recommendation of when we want you to get your drop booster," he said.
Like previous campaigns, the booster campaign will be rolled out largely based on age, prioritizing people who need it most.
Updates are expected to be sent to British Columbians on Monday, informing them of the recommended guidelines and encouraging them to sign up for their vaccine in the fall.
The province, however, is willing to give booster shots before September to those who feel they have special circumstances to warrant an earlier shot, Ballem said.
The current vaccines are not tailored to the dominant variant of COVID-19 Omicron, while the bivalent vaccines, both mRNA vaccines, likely to be available in the fall, are designed to be effective against the parent strain and the Omicron strain.
article content
"The reinforcements have helped us move from the crisis phase of a year ago, a year and a half ago… to a more stable long-term management of this pandemic," said Dr. Martin Lavoie, acting provincial health officer.
The news comes a day after hospitalizations for COVID-19 in BC jumped 35 percent compared to the previous week. The independent BC COVID-19 Modeling Group said the province is in the grip of Omicron's third wave, which is expected to peak in August.
Lavoie said health officials expect to see fluctuations in the number of cases and hospitalizations, but said there was no cause for alarm.
BC had weathered the second wave of Omicron and "we did pretty well," he said.
Most people who experience severe cases of COVID-19 are typically 70 years of age or older or have compromised immune systems. This high-risk population already had a second booster available, he noted, so bringing up the vaccination campaign for the general population before the fall won't do much good. "We're maxed out in terms of what we can accomplish there."
article content
Lavoie said people still have individual roles to play in helping slow the spread of COVID-19, including washing hands, keeping distance and wearing masks, though none of these are currently required in BC.
Health officials did not rule out the return of COVID-19 restrictions, but noted that such restrictions are not currently necessary. "We're not there yet," Lavoie said.
About 91 percent of British Columbians have received two doses of a COVID-19 vaccine and are considered fully vaccinated.
People over the age of 12 have already been offered a booster shot. Nearly 60 percent have gotten that extra dose, leaving about 1.3 million British Columbians who have yet to get their booster shot.
A second booster vaccine, available in the spring, was offered to vulnerable populations, including the elderly and the immunocompromised. Approximately 64 percent of this segment has received its booster injection.
More to come…