Costa Rica reactivated the importation of mexican avocadoThe Mexican government said on Tuesday, complying with a World Trade Organization (WTO) resolution that put an end to seven years of restrictions by the Central American country, which argued that the fruit put the health of its crop at risk.
Mexico, the world's leading avocado producer, had complained that Costa Rica was improperly blocking their shipments. In mid-April, a panel from the WTO considered that the health risk assessment presented by the Costa Rican authorities lacked sufficient scientific basis.
"The SFE withdrew the requirement related to the importation of avocados originating from countries in which the disease known as sun spot is present, which does not represent a risk for the health of the crop in Costa Rica," said the Mexican Ministry of Agriculture in a statement.
The president of Costa Rica, Rodrigo Chaves, had announced last week his government's decision to reverse the restrictions on shipments, which date from 2015, to comply with the recent WTO ruling.
"We hope that with this measure we can defend the country from possible economic sanctions that are of an enormous magnitude," the president said at a press conference on May 18.
The State Phytosanitary Service (SFE) confirmed to Reuters on Tuesday the lifting of the measures that sparked the trade dispute.
Mexico produces 30% of the world's avocado, with a volume of more than 2.3 million tons per year and exports to 51 countries, according to official figures.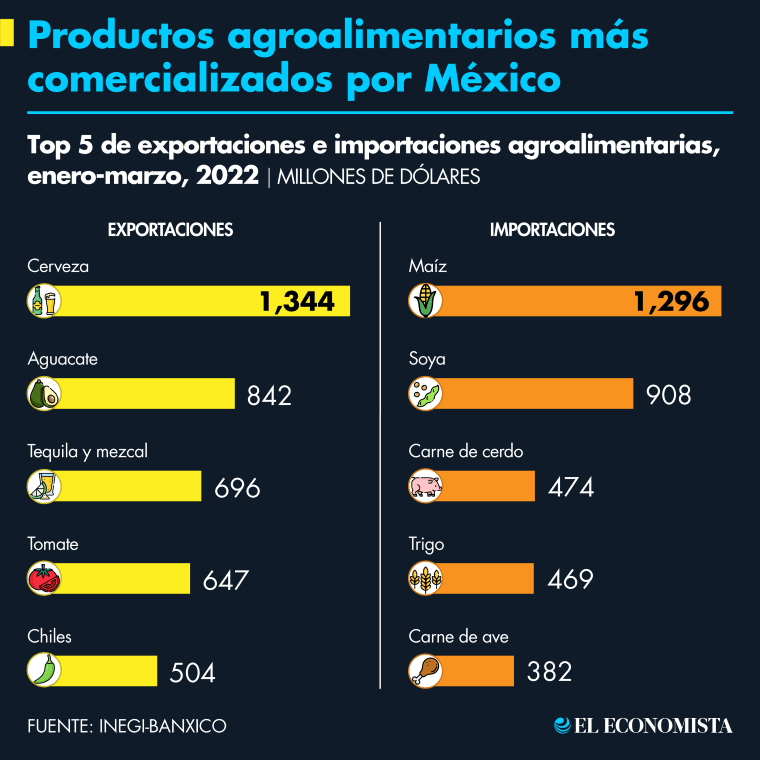 kg