As winter approaches, some Belleville police officers and administrative staff will have to bundle up in their workspaces.

The police service recently made a request to the city council for insulated siding to be installed on the north side of their new Sidney Street headquarters.
Last winter, some of the staff working in that part of the building were forced to wear boots and winter clothing to keep warm. However, Police Chief Mike Callaghan says the same request had been made before the new facility was modernized.
Read more:
Belleville, Ontario, council votes for a change to the city's district map
"The decision was made not to place the Kingspan insulation on the existing exterior walls to maintain the original facade of the building, in addition to keeping costs low," said Callaghan.
Belleville Coun. Kelly McCaw was in office at the time the decision was made. McCaw, who is now on the police services board, says he recently discovered that the siding was never installed.
"This is something the previous board I was on didn't know about," McCaw told Global News.
"It was never brought to the council. There was never a discussion about the cuts for the station.
"We had approved that budget at $ 25 million with the understanding that everything would have been done as it should have been done."
Trend stories
Woman charged after falsely posing as a nurse in BC hospital for a year: police

Active shooter in custody, no one injured in Vanderhoof, BC: RCMP
Global News reached out to former Mayor Taso Christopher and former CAO Rick Kester to ask why the council was never consulted, but neither responded to our requests.
Now, the city of Belleville is looking to spend up to $ 360,000 to install the siding after all, when it would have cost $ 175,000 during construction, leaving some taxpayers furious.
"I'm not going to say incompetence, but it leads me to think that way," Dave Daley said.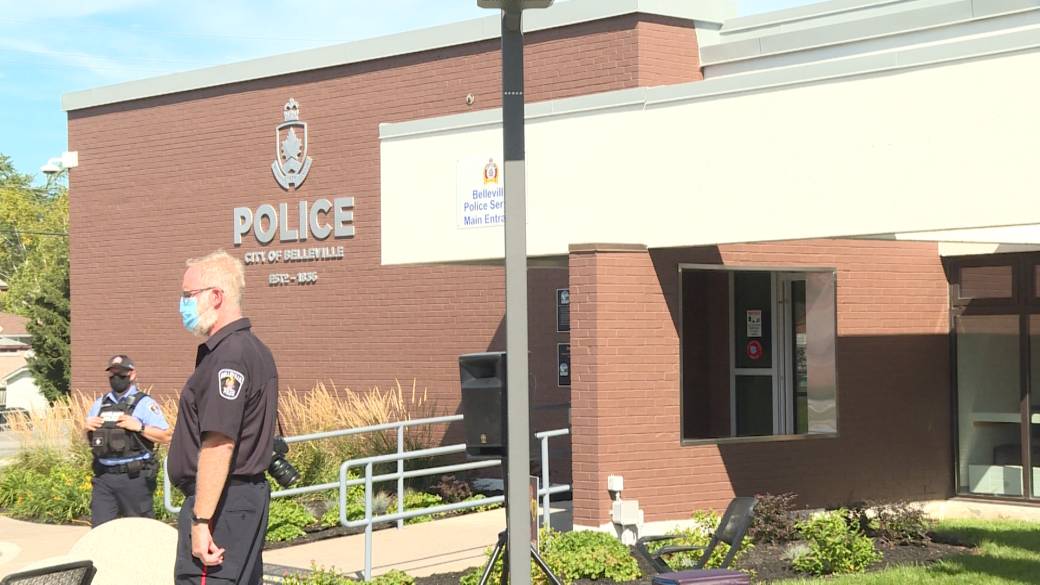 Belleville Police Unveil New $ 26 Million Headquarters
"I understand the need to keep things fiscally responsible, but we also have to take care of our police officers. So I think this is a big mistake on his part, "said Heather Wilson.
"We have the homeless and other problems that are more urgent," Shelley Dafoe said. "This is going to be a lot of money to be spent fixing this wall."
According to Callaghan, there is two inches of insulation from the original construction from 60 years ago, which still meets industry code standards.
There was also no indication from previous tenants that this would have been a problem.
"You look at the normally cautious person who should have known, couldn't have known that we would have run into the situation," Callaghan said. "But now we are in that situation, so now we have to address it."
There are two options on the table for adding insulated cladding to the north wall, which will be discussed at the next city council meeting on December 13.
© 2021 Global News, a division of Corus Entertainment Inc.


Reference-globalnews.ca