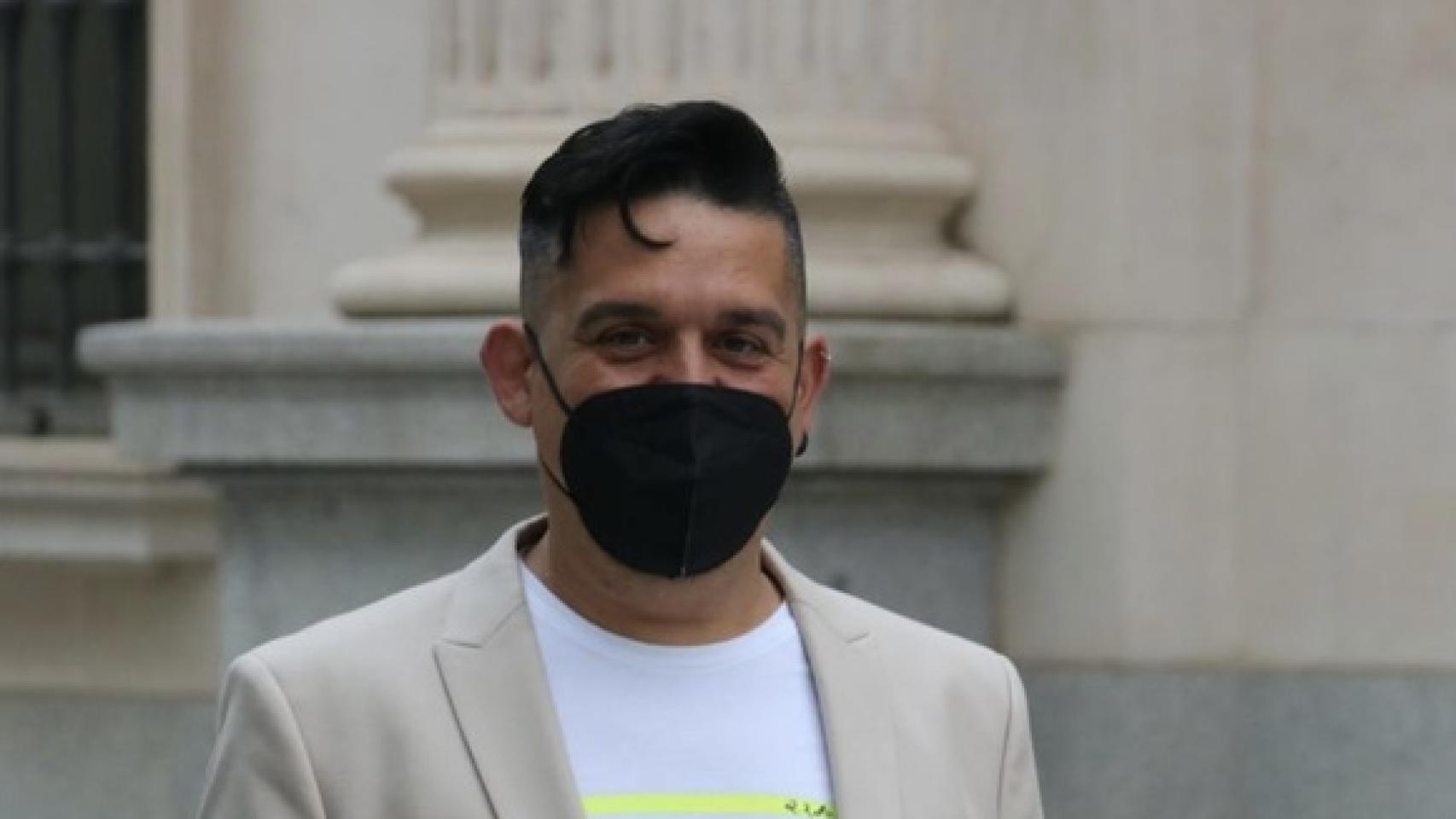 Copromís, in a statement sent to EL ESPAÑOL – Noticias de Castilla y León, has indicated that "the plenary session of the Senate approved yesterday, with the votes against the right and far right (149 votes in favor, and 105 against), expand the use of the co-official languages ​​in the activity of the Upper House ".
"At present, the use of the co-official and proper languages ​​of Galicia, Euskadi, Navarra Catalunya, País Valenciano and Baleares can be used in the debate of motions and motions consequence of interpellation, or in the use of written questions whenever they are accompanied of its translation in Castilian. The legislative or control function of the Government, until now, had to be done exclusively in Castilian ", they have indicated.
From the group they point out that "with the modification approved yesterday, senators and senators will be able to intervene in plenary sessions, in commissions and in all parliamentary activity in any of the languages ​​that have the character of officials in any Autonomous Community in accordance with the Constitution and the corresponding Statute of Autonomy, and the normal oral and written use of any of the languages ​​that have the official character in any Autonomous Community is protected in the following activities of the Chamber: In all the interventions of the parliamentary activities of the Chamber Registration, either in plenary sessions, commissions and other parliamentary activities, in the publications of initiatives when they are presented in any of the official languages ​​in any Autonomous Community, In the presentation of writings in the Chamber Registry by senators and senators. "
Carles Mulet
The Senator of Commitment, Carles Mulet, which has previously used languages ​​such as Leonese or Aragonese in this chamber, yesterday asked "to extend this use to languages ​​that are not yet co-official but are officially recognized (case of theAsturian / Leonese, Aragonese, or Extremadura languages ​​among others,which were explicitly cited) ".
Mulet ironized about "the alarmist discourse of the rights" on the decline of Castilian in bilingual communities: " I want, first of all, to send a message of tranquility to the extreme rights that have come out here warning, because Castilian is far from disappearing. Know that, thanks to the chiringuito that they have set up for Toni Cantó, the Castilian will be saved, thanks to Díaz Ayuso ".
Mulet continued with a defense of the Constitution itself "The Constitution says, the one that you come here to raise up and that, by the way, the extreme right voted against, says that Constitution, Article 3, that all languages ​​- all languages ​​- Spanish, are cultural heritage and all will be object of special respect and protection. Therefore, we are not only talking about co-officiality, we are talking about all Spanish languages, which must be a special object of respect and protection. What has the State done in this regard "It has not done anything. In those autonomous communities that have more or less achieved co-officiality, we have been able to try to advance, despite people like you, PP and PSOE, in respecting and protecting our co-official languages, but there are Spanish languages that are not yet co-official. There are some that have official recognition, they are not co-official, and there are others that do not even directly have that recognition, and there are languages ​​in Spain that, according to the Constitution. ion we should be protecting, they are about to disappear. If a Spanish language disappears, a part of Spain disappears, badly enough ".
The Valencian senator delved into this idea "And, therefore, you are the first who do not want to comply with the Constitution in this regard. This state that we have had to live together, that common house in which we have to live together, will only be viable if We understand that it is a sum of different languages ​​and cultures, that languages ​​are an indispensable part, a proper part of our being as a diverse people. Therefore, a Chamber like this, more than any other place, must reflect that reality. Here we represent all the territories, and many of them have their own languages, I reiterate, not only the co-official ones, and Castilian is so Spanish, badly that it weighs them, such as Galician, Euskera, Valencian,the Asturleonian, the Aragonese or the Extremaduran,It is spoken by millions of people or by dozens of people. Therefore, when referring to Spanish, speak properly, we are talking about Spanish and its supremacy, which you see threatened. A State that normalizes in its institutions all the languages ​​of the State will be a State that more closely resembles the reality of the peoples that compose it. "
Mulet showed support for the reform of the regulation but asked to go further "not only the co-officials, but also those officially recognized, not only in the Senate, hopefully it could also be done in Congress and throughout the Administration."
The Senator of Compromís refuted "the fallacious arguments of the rights regarding a presumed increase in spending, which would not exist in large part since translators are paid to be present throughout the plenary session, whether they intervene or not, and would end up charging the same if the presence of languages ​​were extended to more items on the agenda, sand they complain that this will have a cost, it will cost more to put up with extreme right-wing parliamentary groups, both here and in Congress, which directly violate constitutional values; that is more expensive for us and that is more dangerous, surely, than being able to speak in all Spanish languages ​​in this Chamber".
"We are still very far away", – he continued – "and even more after seeing certain interventions, but this State is only going to be viable if all territories, all cultures and all languages ​​are equal and no one wants to be more than anyone. There are People – we have already seen it – who are annoyed that it is spoken, that it is debated, that it is questioned, that it is legislated in this House in a language other than Spanish, in a language that may be co-official or officially recognized. Those people who are bothered by legislating in another language that is not their own are surely the same people who are bothered by those policies that are not being spoken, debated, questioned and legislated in this House. yours. That has a name and you know it well because it is in your DNA. "
Mulet has valued that "the best way to allow the presence of the languages ​​of communities such as Aragon, Asturias, Cantabria, Leonese Region, Extremadura, Ceuta or Melilla, now not present in the Cortes Generales, would be to advance in its co-officiality even if it is not in the entire CCAA but in a territorial chamber, it would be necessary to allow the use of all languages, in order to comply with the mandate of the Constitution itself ".
Follow the topics that interest you
Reference-www.elespanol.com