Two film critic groups gave out their awards this week. Toronto's chose Drive My Car as the best international film. Vancouver chose The Power of the Dog and notably gave awards in other categories to four Indigenous films. That acknowledges something that's growing briskly here in Canada. I review one of those films below and these others.
CODA: 4 stars
Turning Red: 3 ½
The Adam Project: 3
After-Yang: 4
Wilderness: 3
The Wolf and the Lion: 3
What people are reading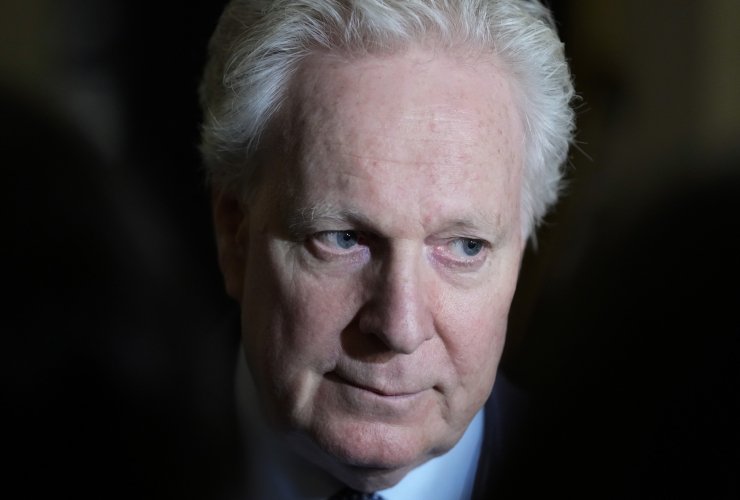 CODA: I didn't have access to this one when it premiered some months ago (it's only on Apple+ TV) but had to catch up because its reputation has only grown. It's won awards everywhere including just recently a big and influential one from the Screen Actors Guild. That's thrown the Academy Award pundits into re-thinking mode as their favorite, The Power of the Dog, is said to be slipping. CODA is far behind, 3 nominations compared to 12, but upsets do happen for Best Picture. This one is a crowd-pleaser and I can't imagine anyone not enjoying it. You care about the characters and you get one of the year's most stirring scenes to resolve a tangle of problems.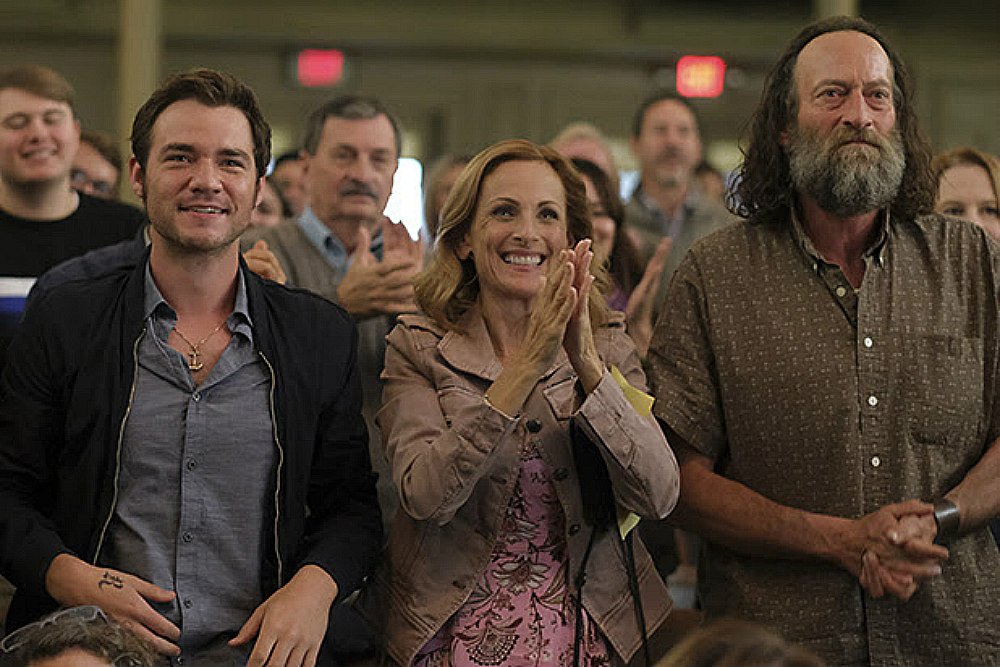 Coda stands for child of deaf adults. Ruby, age 17 and played by Emilia Jones, is not deaf and her parents and her brother, all in the fishing industry in Massachusetts, rely on her to interpret their sign language to others. But she's drawn away, first by singing in a choir at school and then by a teacher who wants her to try for a scholarship to a top music school. Can she go, when she's needed here? There are disputes with underpaying fish buyers, plans to start a co-op and new regulations in the fishing industry. This is a re-make of a French film and does it one better. All the deaf characters are played by deaf actors: including Troy Kotsur, as the father and Marlee Matlin (Oscar-winner in 1986) as the mother. The acting is top-notch and the film, directed by Siân Heder, is sweet, evocative and highly engaging. (Apple+ TV) 4 out of 5
TURNING RED: This one is also about a young girl growing up and finding her own way. But this is far more fanciful than usual. When 13-year-old Meilin Lee feels anxious and agitated, she turns into a giant red panda. It's a fitting image to depict the outbursts that teenagers are prone to when puberty comes on. And it makes for a very entertaining animated film, the latest from Pixar and from their star creator in Toronto, Domee Shi. She won an Academy Award for a short film three years ago and this is her first full-length feature.
She's created a heady mix of imaginary Chinese mythology and memories from her own life. And she's put a lot of Toronto on screen, from streetcars, to Lester B. Pearson Middle School to the formerly-named Skydome. (I was surprised to read that its image of Ella is copyrighted.) Her memories of Ella are largely about her mother of Ella who seems to have been controlling and bossy.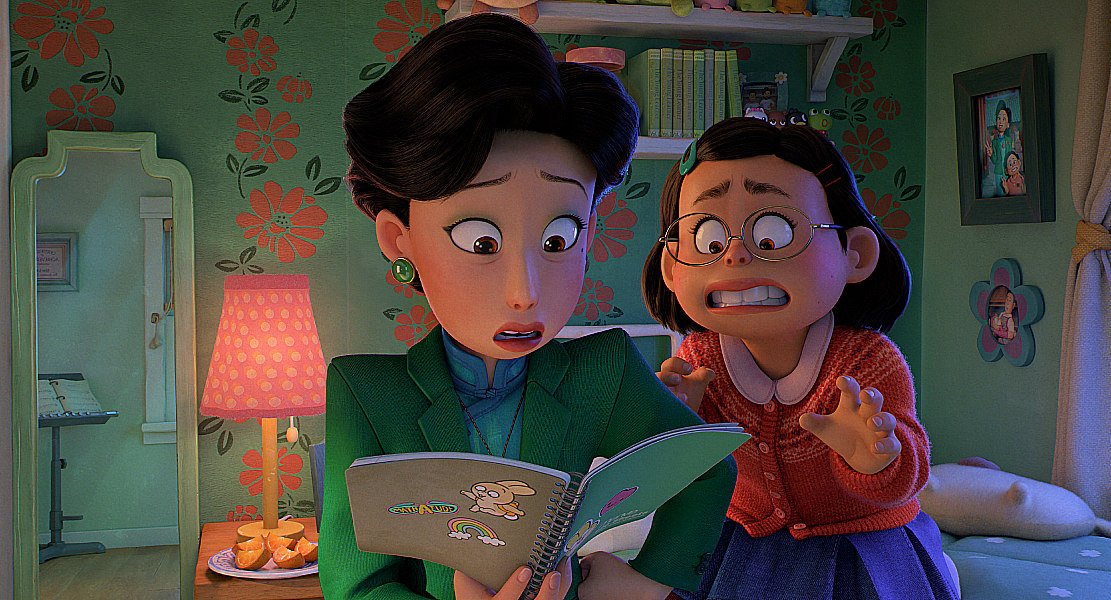 Meilin (Rosalie Chiang) is dutiful but mom, voiced by Sandra Oh, can be annoying. The mythology is about the panda, which mom says women in her family have been affected by her for generations. Only an ancient ritual can remove the curse but it has to be timed precisely to a blood moon. That's exactly the time when she and her friends de ella want to be at a giant concert at the Skydome by a boy band called Four * Town, who do songs written by Billie Eilish and her brother de ella. There are frenetic and defiant scenes but also respect for family and ancestors. And a Pixar usual: vibrant animation. (It on Disney+) 3 ½ out of 5
THE ADAM PROJECT: Vancouver is seen but not named here. Ryan Reynolds came home and worked a second time with director Shawn Levy (from Montreal) to film this time travel story. He said he wanted to spark the same feeling as he got from Back to the Future when he first saw it. Didn't quite happen. It's an intriguing story and well-constructed but too far out of the norm. Characters moving around in time shouldn't meet themselves, should they? That used to be a rule. It doesn't apply here.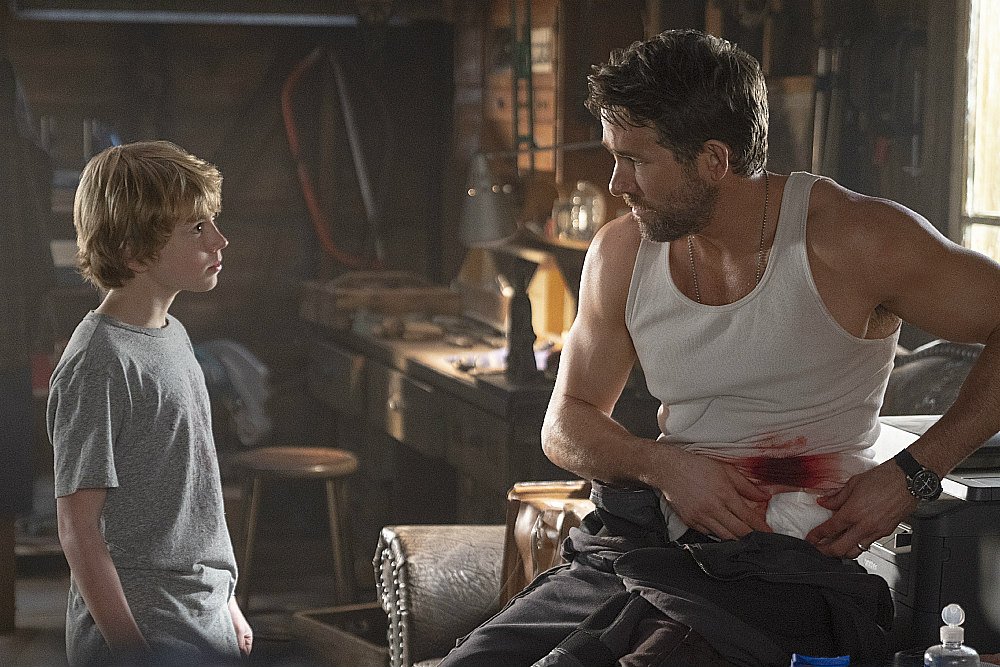 A teen finds a wounded pilot (Reynolds) in his garage, soon learns the guy is actually himself, returned from the future but unwilling to say why he's there. "Classified," he says. Well, we do eventually learn. And it's complicated. The teen's dad (Mark Ruffalo) invented time travel but a year ago he died. His associate of her (Catherine Keener) has taken control of the invention and it must be grabbed back from her. How to do that? Go way back and stop it from ever being invented. Put the genie back in, it is said. Time soldiers are in pursuit and fights happen. The inventor is found giving a lecture. More wrinkles appear in an increasingly dense story. The biggest surprise is that time travel was invented in and is run out of "the world's largest electro-magnetic accelerator." That's new to me in time travel theory. As the inventor comes to realize: "Mankind has no business tampering with the mechanics of the universe." The film is speedy and spunky but not all logical. (Netflix) 3 out of 5
AFTER YANG: Here's another intriguing look into the future. It also comes with shaky logic but many interesting ideas. Colin Farrell is head of a mixed family. His wife (Jodie Turner-Smith) is black and his young daughter is Asian. To connect her to her de ella heritage de ella he's bought her a Chinese android named Yang. But he has stopped working and the girl is distracted. The warranty is still in effect but the dealer who sold it is out of business. Colin goes to find anyone who can help. Respectable dealers won't do anything; a back alley guy will but warns of extreme dangers like bringing on increased surveillance.
A woman at a technology museum will help if he brings the unit in and donates it. She says its a model that was discontinued by law because of privacy violations. It took repeated photos and videos to document anything it encountered. Colin watches some of them and sees a young woman Yang met several times at a coffee shop. He gets Yang revived, illegally, and the film turns into a meditation on exactly what is life and what's so special about being human. Thoughtful musings from the American director named Kogonada. (In Toronto, Vancouver, Hamilton and Kingston theaters now; Kamloops and Sudbury soon) 4 out of 5
WILDHOOD: Here's a good example of the burgeoning field of Indigenous films in Canada. It's set in Mi'kmaw territory in Nova Scotia and is written, directed and produced by a filmmaker from there, Brett Hannam. He's created a roadtrip and a cultural exploration.
Link (Phillip Lewitski) is a young man who has denied his culture and dyed his blond hair. He lives in a trailer park with an angry dad but learns that his mother who he's been told has died may still be alive. He sets out with his younger half-brother of her to find her. They get a ride with another young Mi'kmaw ((Joshua Odjik) until his truck breaks down and then walk. The new man is a dancer on his way to a Pow Wow and has a lot to tell about his culture and a lot of help to give dealing with people they meet in settlements along the way.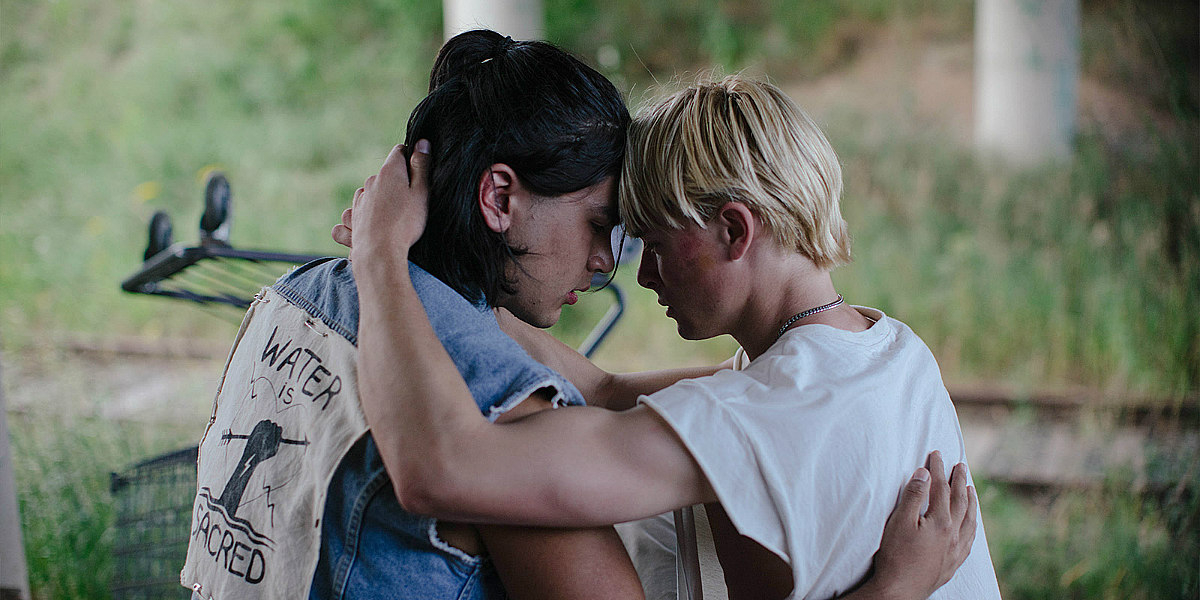 Dance lessons too, and skinny dipping that turns into a sexual attraction. That represents a two-spirit angle in the culture but distracts from the main quest. Do they find the mom? Let's just say, there's a very emotional ending but also a cultural revival. (In theaters in Toronto, Vancouver and Halifax. Montreal to come) 3 ½ out of 5
THE WOLF AND THE LION: Children and animal lovers are bound to like this one. It's charming, offers a message or two and lets you see two animals perform amazingly, but always like the creatures they are, not trained entertainers. It originated with Gilles de Maistre, a French writer director who passes on lessons about kindness to animals. This time it's to say that creatures that we think are natural enemies, like lions and wolves, don't have to be. By extension, different people don't need to be enemies either. That is, if they're put together as friends at an early enough age. He trained four pairs of these two animals right from birth and made this film with the duo that got along the best.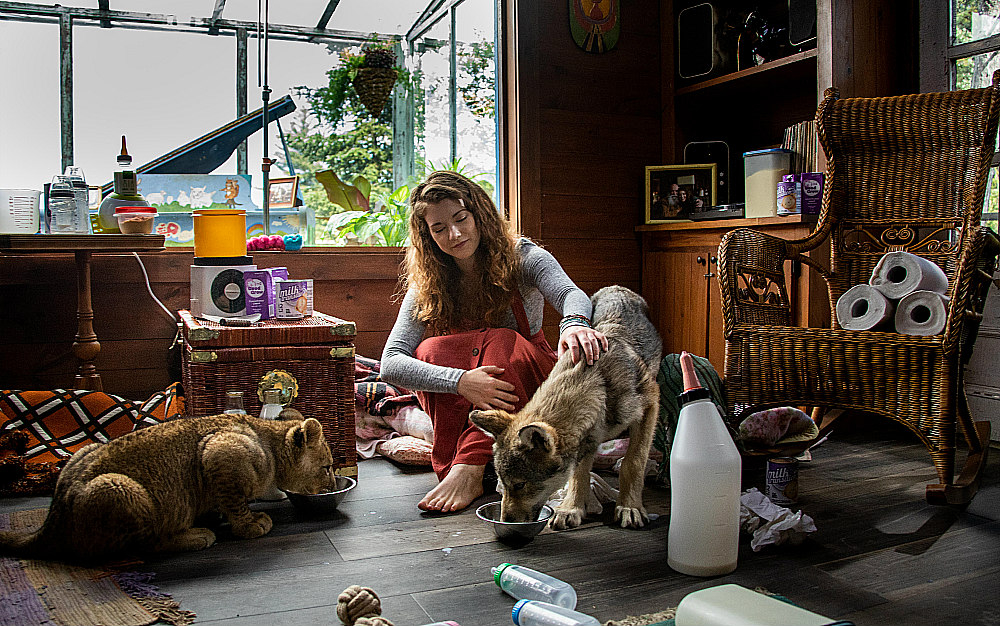 A young woman named Alma (Molly Kunz) finds them at a remote house she inherited from her deceased grandfather. A wolf and her cub of her were his guests of her on the property and then a lion cub fell out of the sky, right into Alma's arms of her. It was from a plane that was crashing. Unlikely, but efficient in getting them together. Alma, who plays piano, names one Mozart, the other Dreamer. Graham Greene plays a local who proves helpful but a circus owner wants the lion that was being shipped to him and wildlife officers want the wolf. You can see where this is going but with the playful acting by the animals and the censorship of mistreatment by circuses, unthinking officers and, yes, hunters, it works anyway. It was filmed in Quebec, with help from an Alberta animal-park owner who now hosts the two stars. (Showing on 150 screens across Canada, including in Bowmanville, Meadow Lake, Chilliwack and cities and towns in between and around). 3 out of 5