Opinion: Kids respond to residential school history lessons because they have a strong sense of justice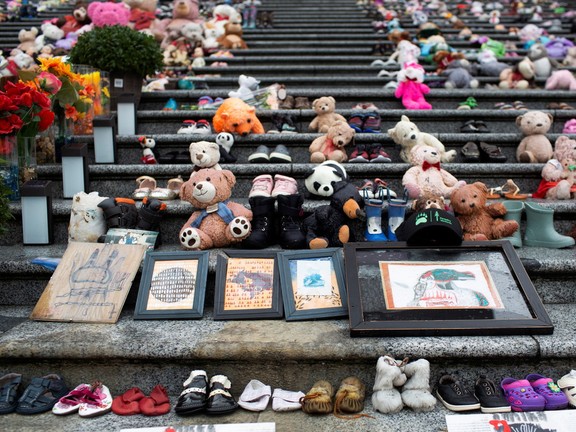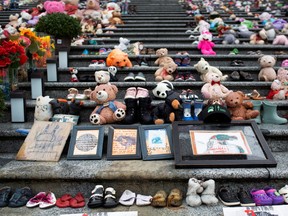 .
Like me, most non-Indigenous Canadians never learned anything about the history of residential schools as students. We graduated ignorant of appalling historical facts: that more than 150,000 indigenous children were separated from their families and forced to attend institutions designed to "kill the Indian in the child", that at least 6,000 of those children died and many were buried on land schoolchildren, and that countless more later died from the trauma they suffered there.
.
But now, thanks to the courage of thousands of survivors who shared their stories with the Truth and Reconciliation Commission and because of the shocking evidence from ground-penetrating radar surveys in Kamloops, Kuper Island and elsewhere, these terrible truths have come to light. . Ignorance is no longer an excuse. Denial is not an option.
.
As Canadians, we are in a painful but necessary period of speaking the truth on a national level, taking into account the past in order to build a more just future. Teachers have an important role to play and we take our responsibility very seriously.
This Friday, on the second National Truth and Reconciliation Day, I'll be wearing an orange t-shirt that says "Reconciliation: A Journey for All Canadians." It is a journey that BC teachers have collectively been on for more than 20 years, and one that we must continue.
.
In 1998, the BC Federation of Teachers launched a province-wide initiative to help improve the public education experience for indigenous students, as they were more likely to be identified as having special needs, more likely to drop out of school, and less likely to graduate. than their non-indigenous peers.
The first steps involved investigating the ways our education system is failing Indigenous students, educating ourselves about the devastating impacts of colonialism, and, most difficult of all, confronting anti-Indigenous racism in our society, schools, homes, and hearts. This is still a complex process of learning and unlearning, which will continue for decades to come. Together we have taken significant steps on this path.
.
Walk into virtually any school in BC today and you'll see vibrant visual representations of local First Nations arts and cultures. Indigenous content is now infused into the provincial curriculum. Courses in 18 different indigenous languages ​​have been developed and approved for credit. Some public schools named after settlers have been given new indigenous names. The BCTF offers hundreds of professional development workshops on indigenous education each school year. To obtain certification, student teachers must take at least one course on indigenous history and culture. Although not yet funded or implemented, plans for a new graduation requirement will ensure that all BC students have completed some indigenous-focused courses by the end of grade 12.
.
These are just some of the important changes made in the last two decades, and they are paying off. In 1999, only 31 percent of indigenous students graduated with their eighth-grade cohort. By 2021, the graduation rate for indigenous students was as high as 63%, although it was 89% for non-indigenous students. While there has been significant improvement, we still have a lot of work to do.
Despite the many challenges, I hear from teachers across BC who are encouraged and inspired by our students as they lead them on this journey of reconciliation. Parents and the media sometimes wonder if we should teach boarding school history to elementary school children, but teachers know that it is necessary and how to do it in an age-appropriate way.
.
The children respond positively to these lessons because they have a strong sense of justice. They easily understand that it was simply wrong to take young people from their mothers' arms and send them to residential schools where they were forbidden to speak with their sisters and brothers. They can imagine how he must have felt, and they empathize strongly.
Today, students go home and teach their parents about the hidden stories that were censored from our education in years past. This gives me and the BC teachers great hope because we know that the truth must be told before reconciliation is possible.
As Justice Murray Sinclair said in the release of the Truth and Reconciliation Commission report: "It is precisely because education was the primary tool of oppression of Aboriginal people and miseducation of all Canadians, that we have concluded that the Education is the key to reconciliation. ."
Clint Johnston is president of the BC Federation of Teachers.