Although deforestation may seem like a problem far from cities, more than 50 mayors around the world assure us that it is not.
Leaders, including the mayors of Montreal and Victoria, issued a statement on September 22 calling on governments, businesses and financial institutions to take bold steps to conserve forests and practice sustainable forest management. They say the impacts of tree loss pollute water, damage air quality, and are a major contributor to climate change, which is felt across rural and urban borders.
Launched at Climate Week NYC, the call to action was organized by Cities4 Forests, a network of cities dedicated to preserving green spaces in cities and beyond. With just a couple of months to go to COP26, organizers hope the news will ignite a fire under decision makers who are ready to bring their forestry and biodiversity commitments to Glasgow.
The conference on climate change, also known as COP, short for Conference of the Parties, brings the world together to conclude agreements to reduce global warming. It has taken place since 1995. The talks bring together legislators, scientists, environmental activists, climate experts and the media from the 197 member countries of the United Nations Framework Convention on Climate Change to establish and work towards climate change goals. global. This year, COP26 will take place at the Scottish Event Campus in Glasgow, Scotland, from October 31 to November 12.
Every year the Earth loses an area of ​​forest the size of Denmark, explained Ani Dasgupta, president and CEO of the World Resources Institute. That loss contributes to more than eight percent of greenhouse gas emissions worldwide.
Montreal Mayor Valérie Plante and City Councilor Robert Beaudry made video comments at the event, stating what they say is their commitment to reducing emissions in Quebec and calling on cities to come together. to them. Plante was a co-signer of other mayors letter, released on September 9, which called for more efforts across the province to address climate change.
What people are reading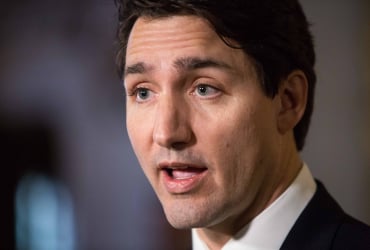 "In this time of climate change, cities and municipalities play a fundamental role in protecting human health and the environment. Part of that role is protecting and enhancing our urban forests, "said Beaudry.
"By rooting forests in urban areas, we reduce the loss of biodiversity and the degradation of ecosystems. Together, we can have a real impact on the future of our planet. "
In 2019, Plante announced what will soon be Canada's largest municipal park, the 3,000-hectare Grand Parc de l'Ouest, to be completed in 2030. For the same year, the mayor of Montreal said the city will reduce gas greenhouse effect. 55 percent below 1990 levels. It is also noteworthy that within a year of his election, the city acquired more land for preservation than in the previous 15 years.
Plante and the other signatories to the statement say cities have the power to manage forests within their jurisdiction: more trees can help prevent heat-related deaths in cities, many of which are "urban heat islands "formed when concrete and asphalt replace grass and dirt. Buildings and concrete absorb radiation and release it as heat, making cities up to 12 degrees hotter than their rural counterparts.
More green spaces not only sequester carbon, but also provide more habitat for wildlife and can help reduce stormwater runoff.
In the run-up to # COP26, leaders (including MTL Mayor @Val_Plante) issued a statement on September 22 calling on governments, businesses, and financial institutions to take bold action to save forests and practice sustainable forest management. .
Those tangible changes are why the signatories hope other cities will join. Although cities can do certain things to manage forests and other green spaces, their power only goes so far. Mayors hope that by raising awareness of the importance of forests, higher levels of government will take notice and make commitments.
"Can this inspiration help us reach 100 cities, maybe 200 cities by COP 26? That is at least our hope and ambition, "said Dasgupta.
"Cities also tell us that cities cannot do this alone. Cities can contribute their bit, but we need national governments, private companies, investors to come together and work together … "
The statement asks:
All governments (national and sub-national) to develop and implement sound national policies to protect, restore and sustainably manage forests within their territories.
Governments of developed nations should provide commercial and financial incentives to support the protection and restoration of forests, particularly those in the tropics, and to support sustainable improvements in agricultural productivity (which can alleviate pressure on forests). Governments should also reform policies (eg agriculture and others) that are detrimental to forests.
Financial institutions (e.g. development banks, commercial banks, investors, sovereign wealth funds) to avoid financing activities that cause deforestation and instead prioritize investment in nature-based solutions involving forest conservation, forest restoration and the production of agricultural products without deforestation.
Businesses must ensure their commodity supply chains are free from deforestation and support nature-based solutions to address climate change and other business challenges.
COP26 will be a stage for these concerns and demands to be heard, said Yvonne Aki-Sawyerr, mayor of Freetown in Sierra Leone, in the announcement. The fact that Sierra Leone's timber exports have increased in the last three years is "heartbreaking," he said.
"We are knocking on the door very loudly, and at COP26, we will make sure we are there," he said.
"… Let's not just talk about what cities have to do. Let's talk about what nation-states shouldn't do. "
Reference-www.nationalobserver.com