Opinion: There are too few Indigenous Guardian programs province wide — only 20 Guardians monitor eight million acres that are home to some of the most breathtaking, important and fragile ecosystems in the world.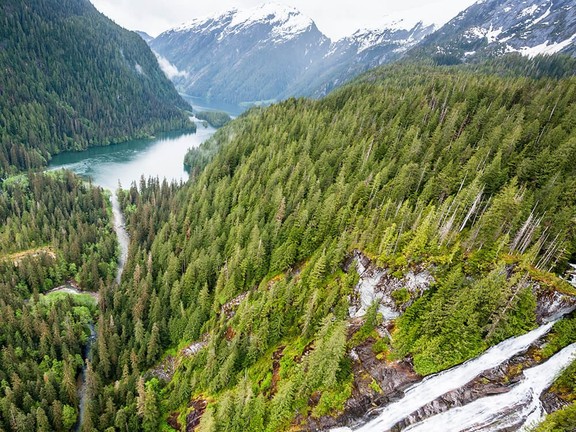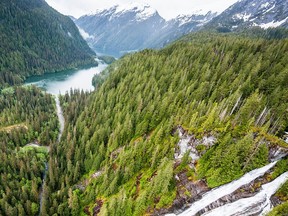 Article content
As First Nations across B.C. work to regain control over the unceded territories they've occupied and protected for millennia, a recent Forest Appeals Commission ruling about illegal logging in the Great Bear Rainforest raises serious concerns about the province's ability to monitor timber harvesting as well as its commitment to Indigenous reconciliation. At the same time, it illustrates the greater role First Nations can play in helping the province improve regulatory compliance and environmental protection across B.C.
Article content
Between 2016 and 2020, Bigfoot Forest Products illegally harvested timber valued at $226,000 from outside its authorized licence area, in the traditional territory of the Wei Wai Kum First Nation. Following an investigation, the Ministry of Forests, the provincial body entrusted with managing and safeguarding the province's most valuable natural resource, determined a fine of $12,000 would be appropriate. This astoundingly low amount could only send two messages to companies operating in a similar fashion: "crime pays" and "help yourselves."
Article content
While an appeal by the Forest Practices Board saw the fine raised to approximately $132,000, the new message now tells illegal harvesters they will still get to keep half their revenue, if they're ever caught at all.
Article content
That's not good enough. When Bigfoot Forest Products robbed the province of valuable timber and unpaid stumpage fees, it also robbed present and future generations of Wei Wai Kum First Nation of cherished cedars whose cultural and archeological value far outweigh their financial value. The area logged contained registered archeological sites like culturally modified trees, as well as the large "monumental cedars" that Wei Wai Kum carvers use for totem poles, canoes, and long beams and poles for community buildings. The illegal logging also robbed a sensitive ecosystem of the old growth trees that play such a critical role in protecting biodiversity and wildlife habitats.
Thankfully, the illegal harvesting was reported by a Wei Wai Kum Guardian. It had been reported by a former employee of the company a year earlier, but the Ministry took no action due to Ministry resourcing constraints.
Article content
Around the province, Indigenous Guardians are the eyes and ears of our Nations. They protect local ecosystems and cultural resources within our territories by watching for the ongoing illegal harvest of trees, illegal hunting, wildlife poaching, fire ban violations and disturbances of archeological sites, such as grave sites and shell middens. They also play a vital role in marine incidents, environmental data collection and research, habitat restoration, wildlife monitoring, archeological surveys, assessing resource development referrals and ensuring compliance with local, provincial and federal land use plans.
Through their training in western sciences and their local knowledge based on thousands of years of environmental stewardship, Indigenous Guardians enhance the provincial government's ability to monitor the land, enforce regulatory compliance and prepare and respond to the effects of climate change.
Article content
Unfortunately, there are too few Indigenous Guardian programs province wide. On northern Vancouver Island and the adjacent Mainland, only 20 Guardians monitor the territories held by the six Nations within the Nanwakolas Council. That's a mere 20 people to ensure the health and protection of eight million acres that are home to some of the most breathtaking, important and fragile ecosystems in the world. That's not enough.
More training and more resources are needed now to expand and empower B.C.'s Guardian programs, which play such an important role in supporting the provincial government while also providing meaningful long-term careers options for Indigenous youth.
Fortunately, Indigenous Guardians represent a cost-effective workforce for a provincial budget struggling under the weight of numerous priorities and cost pressures. In fact, the return on investment in Guardian programs was confirmed in a recent business case report, which found on average that "investments made in Coastal Guardian Watchmen programs generated, on the low end, a 10-to-1 annual return, and on the high end a 20-to-1 annual return for participating Nations."
Article content
B.C.'s Guardian programs already demonstrate how much the provincial government and First Nations can achieve through co-operation and collaboration. Greater support for B.C.'s Guardian programs will also demonstrate the province's commitment to the Declaration on the Rights of Indigenous Peoples Act.
Chris Roberts is chief of the Wei Wai Kum First Nation. Dallas Smith is president of the Nanwakolas Council.
---
More news, fewer ads: Our in-depth journalism is possible thanks to the support of our subscribers. For just $3.50 per week, you can get unlimited, ad-lite access to The Vancouver Sun, The Province, National Post and 13 other Canadian news sites. Support us by subscribing today: The Vancouver Sun | The Province.
reference: theprovince.com