The veteran midfielder earns a team-high $3.91 million, and CFM sporting director Olivier Renard is unlikely to win him back on that salary.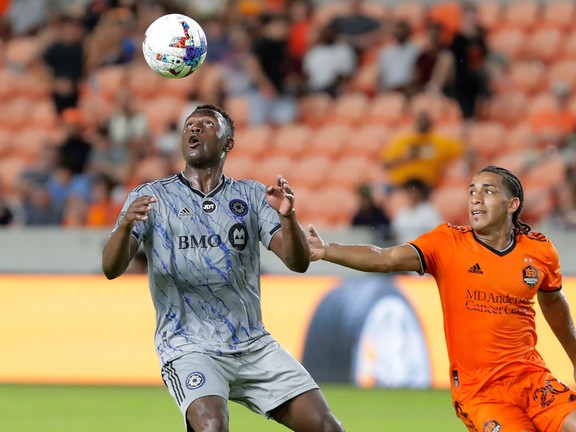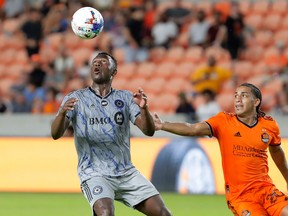 Postmedia may earn an affiliate commission from purchases made through our links on this page.
.
Veteran defensive midfielder Victor Wanyama, who has frequently worn the captain's armband this season, has hinted that he will not return to CF Montréal in 2023.
.
"I think I will leave at the end of the season," Wanyama said after Tuesday's training session at the Nutrilait Center. "I have enjoyed being part of the team. It has been great."
.
Wanyama, 31, had a wide smile on his face as he met with a small group of reporters, leading to speculation that he was not being entirely forthright. But when pressed further, he remained totally serious.
"I know at the end of the season I will be free to go," said the Kenyan native, who joined the MLS club in 2020. "While I am here, my focus will be on the games and making sure we finish well. . From there, I may have the opportunity to say goodbye."
While Wanyama's contract expires at the end of the season, the club are believed to have an option for 2023, potentially leaving the door open for a return. But Wanyama earns a team-high US$3.91 million, which makes it virtually impossible, given the direction and philosophy the team has taken under sporting director Olivier Renard, that he can return on that salary.
.
French defender Rudy Camacho faced a similar scenario last winter after earning a salary of $900,000. When Camacho was unable to secure a contract elsewhere, he returned to CFM, but with a salary of US$554,000.
Wanyama declined to speculate on his decision should he be asked to return. While it's unknown if Renard and Wanyama have addressed the issue, it's unlikely Renard will want to hold contract talks before the season is over.
"How do I say this? I don't want to talk too much because I don't know what's going on," said Wanyama, who has one goal and four assists in 31 games, including 29 starts. "I'm just focused on the game this weekend and finishing strong. After the playoffs, we'll see."
Under glorious sunshine and above-average temperatures, CFM held a 70-minute workout Tuesday as it begins to prepare for Sunday's Decision Day game against Inter Miami in Fort Lauderdale.
.
Own goal puts CF Montréal past DC United

Emerging CF Montréal take on lowly DC in regular season finale at home

CF Montréal in white Revolution to keep hopes of finishing on top alive
The team is in a torrid rhythm, with 10 wins and a draw in their last 14 games to sit 19-9-5 overall. CFM can't finish lower than second in the Eastern Conference, but could still overtake Philadelphia for first place if the Union loses its final game on Sunday at home against Toronto FC, which is highly unlikely.
Finishing first guarantees a bye to the playoffs in the first round. If the standings do not change, CF Montréal would face seventh place Inter Miami (13-13-6). Inter Miami takes on Orlando City on Wednesday night. CFM will travel on Friday to be able to hold a training session on Saturday in Fort Lauderdale.
.
"It's going to be a tough game," Wanyama said. "Miami has improved a lot. They play for something, but we play for something. I know they will be home. We just want to play our game. We don't care about them. Play our game and make sure you have a good result, to put us where we can be."
No MLS club has transformed more this season than CFM.
A year ago, heading into Decision Day and needing a win for a postseason berth, the team lost 2-0 at home to Orlando City. CFM allowed two goals in the second half and any hope of a comeback faded after Camacho's red card in the 79th minute.
"Last year … we got knocked out and it hurt," said Canadian defender Joel Waterman, who was able to practice Tuesday despite sustaining a knock to the shin on Saturday against DC United. "We didn't want to feel like that again. I think we've grown and learned a lot from last year."
twitter.com/HerbZurkowsky1
Related