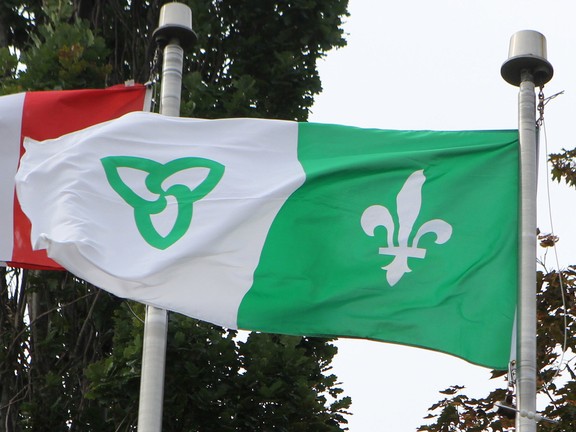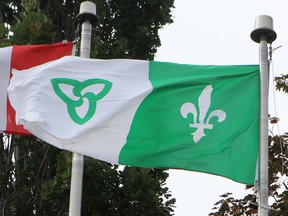 .
New census data from Statistics Canada released Wednesday showed that French language use is declining across the country, including in Ottawa.
.
The percentage of Canadians who primarily spoke French at home fell from 22.2% in 2016 to 21.4% in 2021, "continuing the downward trend seen in recent decades," according to Statistics Canada.
But in Ottawa, there has been a deeper recession over the last five years. In 2016, 10 percent of census respondents said they spoke mostly French at home. In 2021, that number had dropped to 8.4 percent.
While in Canada as a whole the total number of people who spoke French at home increased, although it did not keep pace with broader population growth, in Ottawa, the number decreased.
In 2016, there were 85,910 people who spoke mainly French at home in the city. In 2021, 82,795 people said they spoke mostly French at home, even as Ottawa's population grew.
.
Louis-Alexandre Pen, CEO of the Association of Francophone Communities of Ottawa (AFCO), received the data from Statistics Canada with pessimism.
"It's always a little sad to see these kinds of statistics," he said, though he also said the data didn't surprise him. Recent surveys had shown the same decline and it seemed worse in other cities.
"Every poll finds that French is in decline," he said. "We are not the city where French is most in decline in Ontario, from what I understand. … But it is still worrying for the francophone community."
Pen said multiple levels of government were not doing enough to ensure the provision of French services in the city, a fact she believed was contributing to Francophones leaving the area.
.
"There is a real lack of French services in Ottawa, be it in health, in leisure, in the workplace, in the private sector. And I think that's what makes francophones go to other cities, maybe," he said.
"You have to give people the desire to speak French and also have Francophones come to work in Ottawa."
Ottawa's population grew by more than 83,000 during the five-year period since the previous census, with most of the population growth due to immigration, according to Gilles Grenier, a University of Ottawa professor with expertise in connections. between language and immigration. Grenier said in an email that the influx of new Canadians was largely responsible for the drop in the proportion of French speakers.
.
"In Canada, about nine out of 10 immigrants will eventually assimilate into English (and one out of 10 will assimilate into French). The result is a decrease in the French/English ratio. This result was predictable," she said. "The federal government's policy of large immigration will accentuate the decline of French. By the end of the century, Francophones could be less than 15 percent of the population.
Statistics Canada's own analysis agreed with Grenier's assessment, with the agency noting that the number and proportion of Canadians who speak English as their first language have increased since 1971, the first year the census collected information on the subject.
"As in the past," the agency noted, "immigration contributed to this trend, as most immigrants turn to English after arriving in Canada."