Previous changes to the COVID-19 protocols have been accompanied by formal announcements and press releases detailing the changes.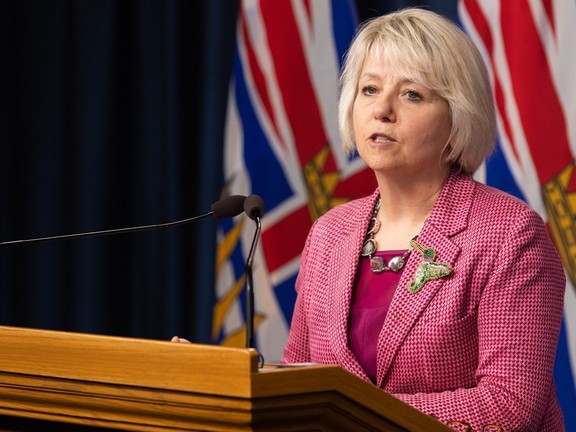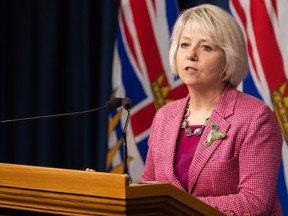 Article content
British Colombians who have COVID-19 they are no longer required to self-isolate.
Article content
That's according to the most recent guidance from the BC Center for Disease Control (CDC), posted on its website with little fanfare. on november 17.
Article content
"As of November 17, 2022, people who have COVID-19 are no longer required to self-isolate," the new language on the website says.
Before the change, the website had stated that fully vaccinated people "must self-isolate at home for five days." Y until your symptoms improve and you no longer have a fever." Unvaccinated adults were required to self-isolate for 10 days.
The new guidance does not differentiate between vaccinated and unvaccinated people.
Dr. Bonnie Henry made an almost passing reference to the change during last Wednesday's press conference, saying that the rise in influenza and respiratory syncytial virus (RSV) meant that it was no longer possible for people to know what disease they were showing symptoms of.
Article content
"One of the things we've had for a long time is saying if you have COVID, you have to stay home for five days. That is no longer relevant in the environment we find ourselves in now.
"Instead, if you have symptoms of any respiratory illness, the guidance is to stay home and limit close contact with others until you are fever free and well enough to participate in your usual daily activities," he said.
Previous changes to the COVID protocols have been accompanied by formal announcements and press releases detailing the changes.
"I think the government wants to get away from mandates, from telling people what to do," said Sally Otto, the Canada Research Chair in Theoretical and Experimental Evolution at the University of BC. "I think they expect people to continue to do the right thing. But the problem is we're not really seeing that when it comes to masking."
Article content
The change in isolation protocol means there are no longer formal COVID restrictions for the public. It comes at a time when other jurisdictions are considering reinstating mask mandates under certain conditions.
Last week, Ontario's Chief Medical Officer, Dr. Kieran Moore, suggested that people should wear masks in all indoor public spaces as the province grapples with rising respiratory illnesses including flu, COVID and RSV, a common seasonal respiratory virus.
In Edmonton, the public school board unanimously approved a motion asking the province to set thresholds for mandatory isolation and masking as respiratory illnesses in classrooms peak. record numbers.
BC faces a similar "triple whammy" from COVID, flu and RSV, Otto said, adding that the viral load with Omicron stays "pretty high" for seven to 10 days.
Article content
Otto said people should absolutely stay home if they get a positive rapid COVID test: "That means you have enough viral load to be infectious."
There are currently 328 people hospitalized with COVID in BC, 26 of them in critical care.
The CDC's most recent respiratory illness report says there has been a "notable increase" in cases of influenza and RSV, particularly among children, since September.
A spokesman for the Ministry of Health said that the basic guidance of Public Health has not changed: "If you have symptoms or have a positive test, you should isolate yourself as much as possible until the symptoms disappear."
'Heavy-handed' mask mandate not needed in BC: Dr. Bonnie Henry

Do RSV and the flu really make children sicker? What ER Doctors See
---
More news, less ads, faster loading time: Get unlimited, ad-lite access to The Vancouver Sun, The Province, National Post and 13 other Canadian news sites for just $14/month or $140/year. Subscribe now through The Vancouver Sun or The province.