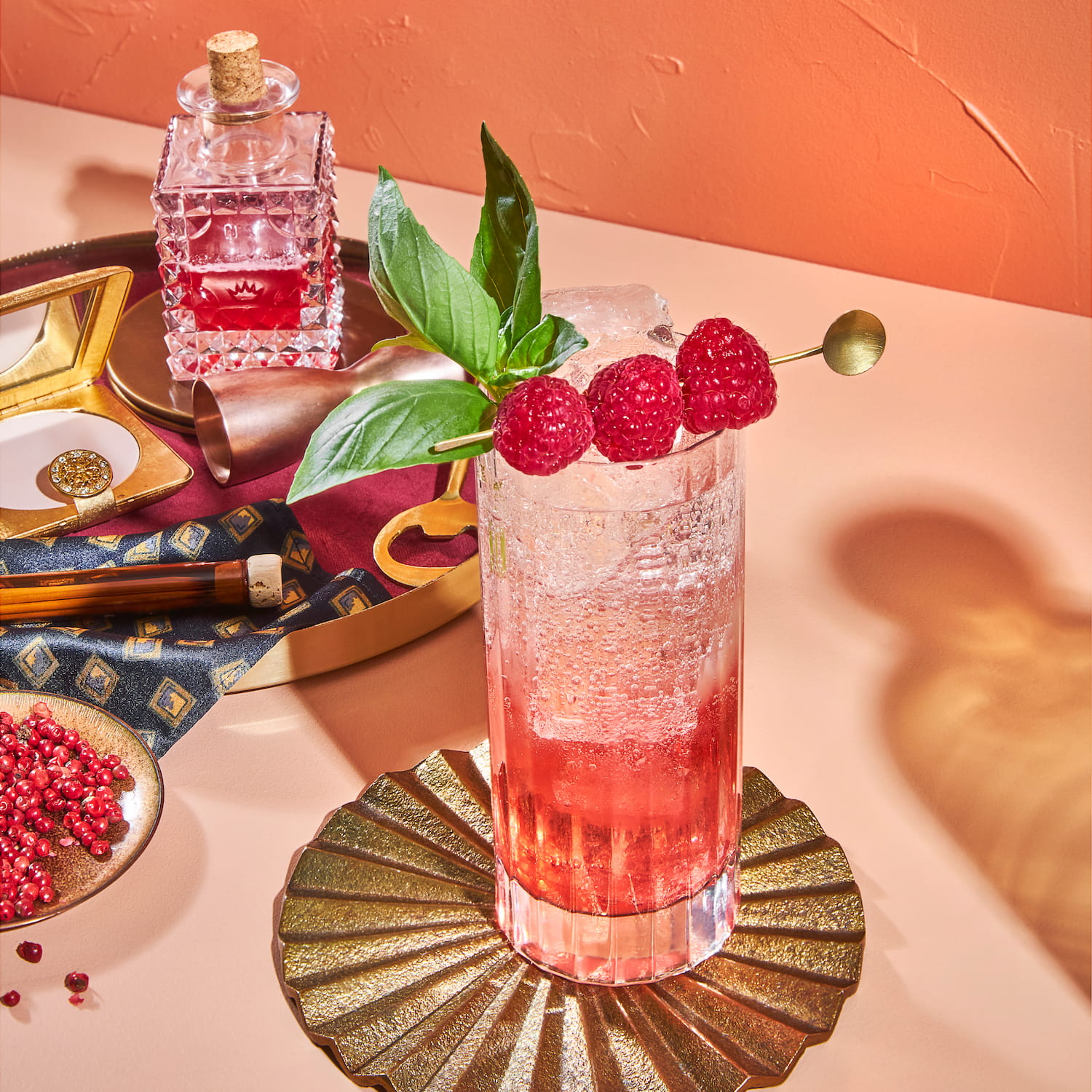 To celebrate the new CB, we asked Toronto's extraordinary waitress Evelyn Chick to create a recipe for a signature cocktail. And since it's sober October, and we're particularly interested in the booming trend for non-alcoholic spirits, it's also zero percent alcohol.
Here's how to do it.
CB Fizz
Ingredients
1 oz 108 garden seeds
1.5 oz basil raspberry bush (see recipe below)
Premium Fever Tree Toner
Fresh basil and raspberries
Instructions
Make the basil raspberry bush:
1 cup fresh raspberries
1 1/2 cup organic apple cider
1 cup wildflower honey
1 teaspoon of pink pepper
4 basil leaves
Place the raspberries in a liter glass jar and then mix. Add the basil and pink pepper. Cover all the items with the vinegar. Seal the jar tightly with a non-reactive lid and place it on the counter.
Let the raspberries and herbs soak in the vinegar for 48 hours. Shake the bottle from time to time.
Strain the mixture through a fine mesh strainer, lined with a thin layer of cheesecloth, over a bowl or jug. Let the vinegar drain on its own, without pressing, until it stops dripping, about half an hour. Discard the solids.
Beat the honey with the vinegar and then bottle. Store at room temperature for up to six weeks, or in the refrigerator for up to six months.
2. In a tall Collins glass, add the Seedlip and bush.
3. Pack with ice and stir to thin.
4. Top with your favorite toner (we like Fever Tree) and stir again to blend bubbles.
5. Garnish with fresh basil and raspberry skewer.
Reference-www.canadianbusiness.com