However, Jean Lamarche believes that this is not the preferred avenue for the moment, but that it could become one. In my opinion, we are still in the dialoguehe said at the microphone of the show Live.
The first magistrate recalls that this is a costly exercise, but that if it were necessary to come to this solution to put an end to the debate, the municipal council will have to look into the question.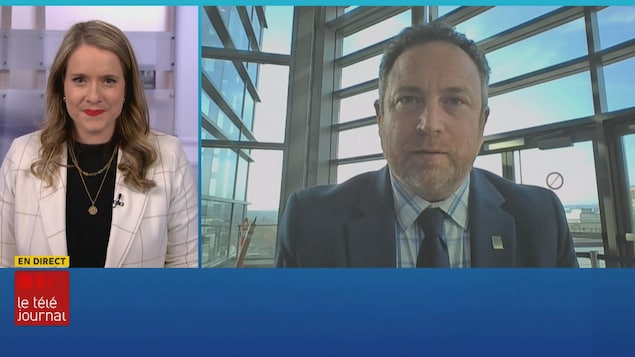 This idea is already meeting opposition from some advisers. François Bélisle, from the district of Pointe-du-Lac, affirms that such a procedure would further divide the population on the issue and risk creating a negative climate in the city.
How would the city recover from this afterwards?, he wondered on our airwaves. According to him, the City must be unifying.
Personally, I find that if we start holding a referendum on this, we will hold them on everything. We're going to do it on the Grand Prix, we're going to do it on the fireworks, we're going to do it on the renovation of the swimming pools. Are we going to have referendums for each decision?added the adviser.
For his part, Luc Tremblay, from the district of Châteaudun, sees it as a way of circumventing elected municipal officials.
" We are 14 city councillors, 15 with the mayor. It is a democracy. If there is a majority that is not in favour, democracy has spoken. »
The Precious Land coalition, a group of citizens opposed to the project because of the risk of destruction of a wetland, is not against holding a referendum, but only on certain conditions. If he wants a referendum, of course. I think we have a good chance of winning, but it has to be with fair rulessaid Philippe Duhamel, one of the members of the coalition.
By fair rules, he means not be in running shoes on the ice while they skate. In other words, that limits be placed on the funding and resources available for a possible referendum campaign.
" Do you want, yes or no, to protect the wetlands of Trois-Rivières? »
Mayor Jean Lamarche disagrees. It is to see how we can combine economic development, environment and quality of life. How can we work together and I am happy to hear Mr. Duhamel say that he remains open to dialoguehe replied.
A new project in the works
Following a public consultation on the project, the mayor indicates that a new version is in preparation to meet the demands of citizens.
A buffer zone between the industrial park as presented and the area to be preserved would be part of it.
But for Jean Lamarche, this expansion is essential in order to generate more revenue in the municipal coffers which depend mainly on property taxes.
I really think that we have to bring our population, our citizens, back to the real nature of the debate, that is to say how we can pay for cycle paths, how we can afford to plant trees, how we can improve and maintain our infrastructure. And that, in a context of sustainable development, requires an influx of moneyconcluded the first magistrate.


Reference-ici.radio-canada.ca