Goalie prospect Arturs Silovs has started all seven games for Latvia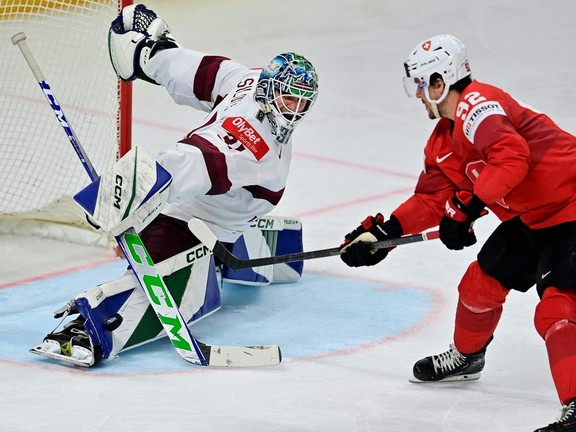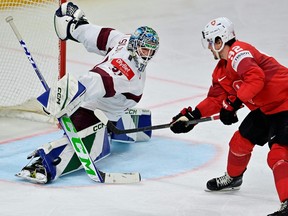 Article content
Arturs Silovs is putting quite the flourish on to the finish of his 2022-23 hockey season.
Article content
The Vancouver Canucks' goalie prospect has been putting on a show at the IIHF World Championships, backstopping Latvia to a surprising third-place finish in their pool at the 2023 event, which the Latvians are co-hosting alongside Finland.
Article content
Silovs has been in goal for all five of Latvia's regulation and overtime wins, posting a 91.4 save percentage in the process.
Article content
Latvia came into the tournament ranked 11th but secured their spot in the final eight with a 4-3 overtime win on Tuesday over Switzerland. Latvia needed only a point to progress to the quarters, so the win was technically icing on the cake.
Silovs told IIHF.com that qualifying after regulation time was pleasing but of course a win is always best.
"For me, it was sort of relief, but still you want to win the game, right? Because if you lose in OT it's not going to be the best feeling. You always want to win," he said.
"Yeah, then it was pure joy. It was lots of fun."
The win by Silovs and his teammates had Latvian fans literally dancing in the streets, with Latvian TV showing images of fans going wild at an outdoor viewing party in Riga.
Article content
Even with the loss, the Swiss still finished first in the group.
Latvia's best-ever finish at the worlds in seventh, last attained in 2009. They also managed to finish seventh in 2004 and 2009.
Silovs' starring role for his national team isn't a huge surprise, given what a strong season he had for the Canucks in the AHL and NHL.
After posting a respectable 90.9 save percentage for the Abbotsford Canucks this season, Silovs was named the team's MVP.
He started a pair of playoff games, helping Abbotsford battle into the second round, where they lost to the Calgary Wranglers.
Silovs also started in five NHL games for the Canucks this season, improving with each start and posting a solid 90.8 per cent save percentage.
The top 10 Vancouver Canucks prospects (end of season edition)

Canucks Under The Microscope: Nils Hoglander did the work to earn long NHL roster look

reference: theprovince.com