Winnipeg police are trying to determine the identity of the person who stabbed a hotel employee four times, and why he did it.
The attack early Wednesday morning occurred at the Northern Hotel, in the 800 block of Winnipeg's Main Street.
Manager Keith Horn says that just before 1 a.m., a group of about half a dozen people walked into the hotel lobby, one of them a woman wearing no mask.
Read more:
One arrest, second suspect loose in September assault that 'altered life'
"He asked her to put on (a mask) several times, that didn't happen, so he told her he had to get out of the building," Horn tells Global News.
"Another customer who wasn't with her was offended (by that), so she started arguing with the employee. That was back and forth a couple of times. "
Horn says the worker told the man he wouldn't be treating him either, then the suspect apologized.
"He went to leave, said something, went to leave again, came back, came around the corner and stabbed him four times," Horn said.
Police say the victim was taken to hospital in an unstable condition and the attacker escaped.
Find a reason
Horn believes that if the woman who was not complying with the rule of wearing a mask was not there, the stabbing would never have happened.
"We don't see violence (often), but we see confrontation with people: lifting the mask, putting on the mask."
"We probably see it 100 times a day."
Horn says that most people comply immediately, but not all.
"Some people don't want to be told what to do… (they think) it's not real, all that shit. We don't want other customers to be around people who don't have their masks on. "
Horn says those conversations within his business are no different than what he sees in other parts of the city.
But the Winnipeg Police Service Const. Rob Carver says it is too early to point to disagreement over wearing masks as the sole factor in this attack.
Read more:
Homicide unit investigates suspicious death in Osborne Village
"I have no doubt that this happened, but we cannot draw a direct line between the statement and the act of violence," explains Carver. "It would be inappropriate at this stage of the investigation."
The sheriff says that part of Main Street is an area that his officers often call.
"That particular area has many socioeconomic problems. There is extreme poverty, substance abuse, homelessness, "Carver said.
"All those things are precursors of possible violence."
Carver doesn't want the masking dispute to grow into something bigger than it really is.
Read more:
Masks Remain Key to Fighting the Spread of COVID-19 Despite High Vaccination, Experts Say
From his vantage point, he says it's not that common.
"We are not seeing many disputes where the police are called in to arbitrate something related to the application of public health measures. If I said there is one every two weeks, that would probably be correct. "
The victim has now returned to work, says Horn, and her recovery was surprisingly quick.
"He left the hospital around 5 am and arrived on his 6 pm shift with bandages on his chest and fingers."
"He was in a good mood, making jokes," says Horn, noting that he came to work still wearing the hospital bracelet.
Police have not named a suspect, but say they are working on some leads.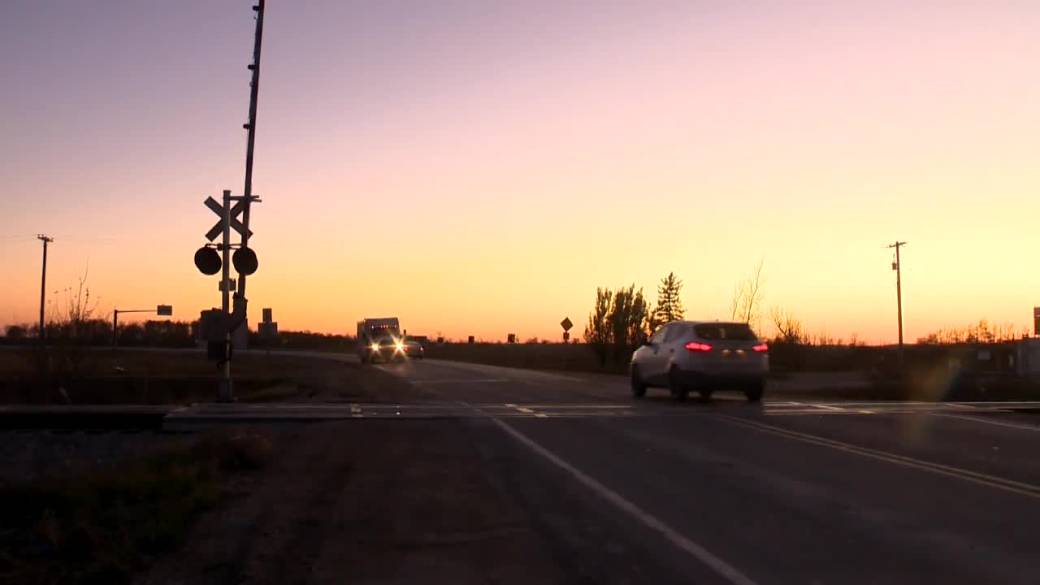 Man wanted in connection with the Winnipeg kidnapping who saw a woman jump out of a van at high speed
© 2021 Global News, a division of Corus Entertainment Inc.


Reference-globalnews.ca
The Canadian News
Canada's largets news curation site with over 20+ agency partners