Gun violence remains a priority for Calgary police, as the city heads toward its worst year for shootings on record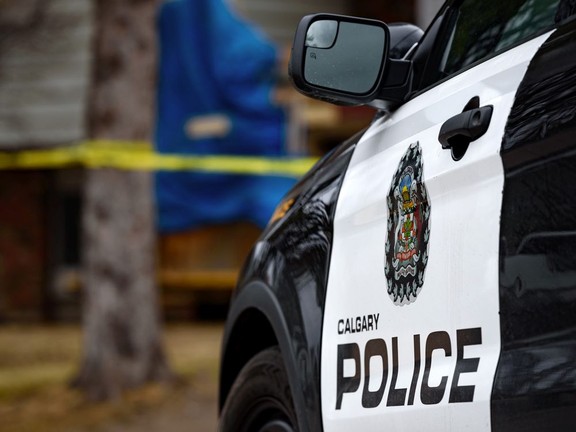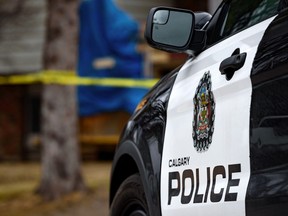 .
Calgary's police chief agrees in principle with the federal government's plan to seize assault-style firearms, but says he needs to see more details before committing to his force's involvement.
.
The Calgary Police Service has not yet received details from Ottawa on how local police agencies will be asked to assist in the confiscation of some 30,000 firearms targeted by the new legislation, Chief Mark Neufeld told a meeting of the Calgary Police Service. Calgary police commission on Wednesday.
.
But he broadly supports the move to remove weapons the federal government considers assault-style, as gun violence remains a priority for Calgary police, and the city heads toward its worst year for shootings on record.
"There's been a lot of discussion, but we haven't gotten the details," Neufeld said.
"We want to approach it from a community safety standpoint, and also from an officer safety standpoint given the amount of weapons our officers are seizing on the street. I think the number was 330 to date, and it's expected to be in the 550 range by the end of the year.
.
"What is pretty clear is that there have been mass shootings in the US and in Canada where they have involved those types of weapons, and the devastation has been much worse because of the use and availability of those types of weapons." .
However, Calgary police will need to hear details about what is expected of them so they can assess how it will affect staffing needs, Neufeld said. He nodded to some other concerns, including the process for people who bring firearms to police stations.
The comments come after an Alberta government news conference earlier in the week when Attorney General Tyler Shandro said the UCP government will fight the federal buyback policy and ask the RCMP not to participate. in those efforts.
.
In response, the office of federal Public Security Minister Marco Mendicino said he plans to continue working with police, governments, industry and gun owners to implement his plans to remove those weapons from the public's hands.
Alberta to rebel against Ottawa's proposed assault-style weapons seizure

Liberal minister accuses Alberta of 'abdication' for resisting gun buybacks

The origin of half of the weapons seized by CPS remains a mystery

Gun Use Outside Organized Crime Rises As Number Of Shooting Incidents Rises: Calgary Police
Calgary is in the midst of a series of shootings that has the city on track for the highest rates of gun violence in history.
As of September 27, there have been 106 shootings in the city in 2022, the most recent of which took place shortly after 4 p.m. thinks he was attacked.
.
Presenting data to the police commission on the first 100 shootings of the year in the city, Superintendent. Scott Boyd said 26 of them are believed to be linked to organized crime.
"The violence can be directly attributed to the wanton and reckless behavior of some people in our city, who do not reflect the same caring beliefs and values ​​that most Calgarians display," Boyd said.
As of September 12, just over half of the city's homicides for the year (12 of 21) involved a victim killed by gunshot wounds.
The weapons involved in those crimes originate from a wide range of places. Some are smuggled into Canada or created with 3D printers, while others are stolen in commercial or residential break-ins. But the origin of several weapons is unknown, as their serial numbers have been illegally removed.
.
Boyd said the shootings don't just happen in one area of ​​the city and don't tend to a specific time of day or day of the week.
"Crime literally knows no borders and gun violence should be a concern for all of Calgary, not just those who anecdotally live in high-crime areas," Boyd said, issuing a plea for those with knowledge that could help police prevent armed violence. particularly amid declining cooperation from victims.
"We are literally getting calls from someone showing up at a hospital with a gunshot wound to the leg and telling us they don't want to hear from us. That degree of cooperation or lack of it that we are experiencing is making solving these serious crimes that much more difficult."
Twitter: @jasonfherring