Cox's probation officers believe he began planning the kidnapping weeks before he carried it out and was "inspired" by the gunman who posed as an RCMP officer while killing 13 people in Nova Scotia in April. of 2020.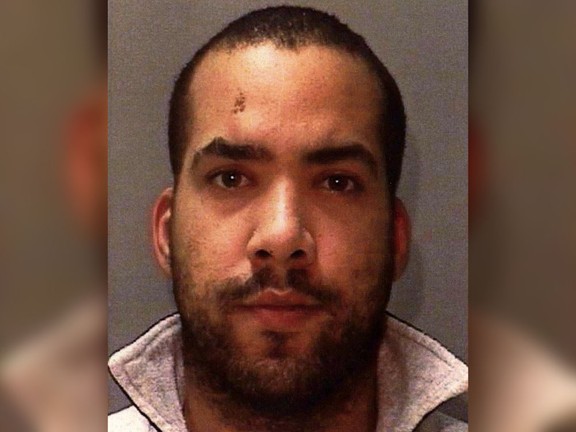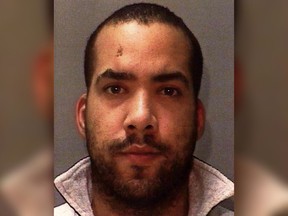 .
Michel Cox, who tried to kidnap a 16-year-old girl in Outremont while on parole as part of his sentence for sexually assaulting eight women, tried to escape from a federal penitentiary eight months ago.
.
Details of Cox's carefully planned effort to escape from the penitentiary north of Montreal are contained in the summary of a decision made by Canada's Parole Board last week. The board decided to keep Cox incarcerated because of his failed escape, but also because he will soon be sentenced in the case in which he pleaded guilty to charges related to the attempted kidnapping two years ago.
On August 7, 2020, he attempted to kidnap the girl while she was walking to a friend's house. He stopped next to the girl, near the intersection of St-Viateur and Durocher streets, and identified himself as a police officer. He told the girl that he had to arrest her because she was suspected of a drug deal.
The girl managed to escape from the vehicle Cox used and was helped by bystanders.
.
Ten months before the girl was kidnapped in broad daylight, Cox reached the two-thirds mark of a sentence she received in 2005 and qualified for legal release. Following a hearing in 2017, the parole board placed a number of conditions on her release, including a requirement that she reside in halfway house until her sentence expires, at that time, in 2023. .
On October 3, 2005, Cox, now 45, received a total sentence of 21 years for sexually assaulting eight victims over the course of 21 months. When he was sentenced, Cox had 18 years of service remaining. Between June 13, 2002 and March 6, 2004, he sexually assaulted eight female victims between the ages of 14 and 25. Five of the sexual assaults took place in Laval and three in Montreal. At least four of his victims were young women who had just gotten off city buses late at night.
.
Before he was arrested, Cox became known as "the bus stop rapist" as police tried to find out who was behind the sexual assaults.
The sentencing phase of the Outremont kidnapping case resumes in September with the Crown seeking to have Cox declared a dangerous felon.
According to the most recent parole decision, Cox's parole officers believe he began planning the kidnapping weeks before he carried it out and was "inspired" by the gunman posing as an RCMP officer while killed 13 people in Nova Scotia in April 2020.
On December 3, Correctional Service of Canada guards at La Macaza Institution, a medium-security federal penitentiary 170 kilometers north of Montreal, found Cox hiding behind a building on a section of land where inmates make products. . He told the guards that he made a mistake and forgot when he closed the area for the day. But he found himself wearing several layers of clothing and carrying a bag of personal hygiene products. His lie continued to unravel as his cell was searched and the area where he was found was combed.
.
Inside his cell, guards found a mannequin on his bed positioned to make it look like he was sleeping.
"After a search of the area where you had been hiding, authorities found 'a plastic bread bag with several brown envelopes, a homemade grappling hook consisting of a 35-foot-long section of a soccer goal football, a weight placed in a stocking tied to the head of the rope, hangers, and a hat modified into a balaclava,'" the board noted in its decision.
When confronted with the evidence, Cox admitted that he tried to escape, but gave up before he was found. He told authorities that he gave up when he realized it was too dark and cold outside and that he was unfamiliar with the wooded area surrounding the penitentiary.
.
He denied having received help from anyone outside, but a sealed letter found in a garbage can in his cell mentioned that "someone would be waiting for you in a restaurant. He was also advised to stay in a specific city for three months, then another for six months."
Cox told his probation officers that he attempted to escape after being evaluated by a psychologist. He said he realized he would likely be declared a dangerous criminal, a designation that could carry an indefinite sentence for the kidnapping.
"You came to the conclusion that you had nothing more to lose. You felt desperate and wanted to see your family again," the parole board wrote.
In May, Cox was charged in a Mont Laurier court with intending to escape from prison and being an unexcused fugitive.
The sentencing phase of the Cox kidnapping case in the Montreal courthouse will resume on September 6.
Serial Rapist Michel Cox Accused of Kidnapping Outremont Teen

Serial sex offender expected to plead guilty in Outremont kidnapping case

'Bus stop rapist' Michel Cox to be released from prison in October