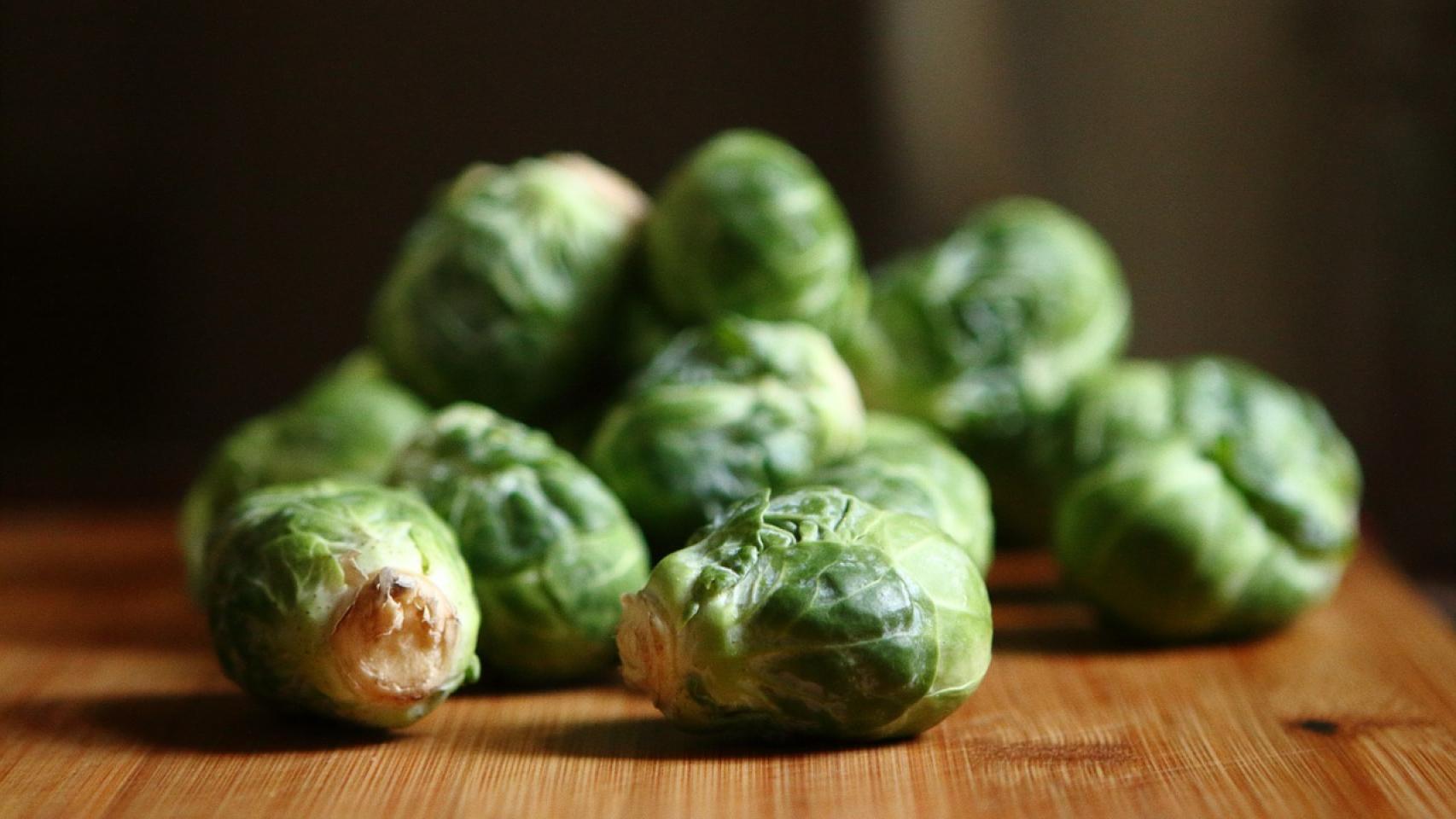 At Brussels sprouts justice has not yet been served. Its strong smell and its characteristic bitterness tend to reduce its followers, but the truth is that it is one of the best vegetables that we can incorporate into our diet and a superfood that brings us many benefits. This cabbage variety Belonging to the cruciferous family and is a sister of collard greens, red cabbage, turnip greens and cabbage, and cousin of broccoli, cauliflower, romanescu, turnip and radish. The edible part of the plant is the buds, which are like small cabbages, and which began to be cultivated in the 19th century in northern France and Belgium, hence its common name.
It is the vegetables of its kind that more calories and more vitamin C provide. What's more, according to the Spanish Nutrition Foundation (FEN), are rich in citric acid that enhances the beneficial action of the vitamin which, in turn, contributes to the protection of cells against oxidative damage. They are also source of folates, which help the normal formation of blood cells and the process of cell division. It stands out for its potassium content, essential for the normal functioning of muscles, and its insoluble fiber that promotes satiety and intestinal transit.
Thus, Brussels sprouts are not only good for fight constipation, but also a multi-sided vegetable that helps you lose weight. Its high water content, its diuretic properties, its low fat content and its fiber make it ally of weight loss processes. Several studies have concluded that increased consumption of this food can reduce the risk of obesity, diabetes or cardiovascular disease. Vitamin K also stands out in its nutritional profile, which helps to improve the bone health by increasing the absorption and fixation of calcium.
This superverduraIn addition, it is recommended by Harvard University to keep cholesterol at bay and is included in the list of the five foods that should be eaten every day to be healthy, prepared by the Department of Nutrition of the prestigious American institution. As for women's health, it is especially indicated in pregnant women due to its high content of folic acid, which prevents malformations in the fetus. Finally, the most unknown benefit of eating both broccoli and Brussels sprouts is that, according to a study published in the British Journal of Nutrition, reduces the risk of extensive accumulation of calcium in the aorta, a key marker in structural blood vessel disease.
Nutritional value of Brussels sprouts
The nutritional value per 100 grams of Brussels sprouts, according to the FEN, is as follows:
Calories: 51 kcal
Proteins: 3.5 g
Total fat: 1.4 g
Cholesterol: 0 g
Carbohydrates: 4.1 g
Fibra: 3,8 g
Calcium: 30 mg
Magnesio: 19 mg
Potasio: 375 mg
Phosphorus: 60 mg
Vitamina C: 100 mg
How to take Brussels sprouts
We can find Brussels sprouts in any market or commercial area, either fresh or also frozen or canned. If we opt for the fresh option, it is convenient to take into account that we must choose those that present a more intense green and have the most compact leaves, to ensure their freshness. Once at home, before consuming the vegetables, they will have to be rinsed in cold water to remove residues and remove the outer leaves that may be a little discolored.
They can take them raw, but the most common is to cook them, bake them or steam them although they lose part of their properties in the process. They are a perfect choice for woks and sautéed, to accompany a pasta dish, star in a stew or surprise in a salad. From Cocinillas they recommend two main dishes with Brussels sprouts: this chickpea cream and this Caesar salad with chicken, proposals to get the most out of this superfood.
You may also like
The Harvard 'super vegetable' that everyone hates in Spain and is a mine of nutrients
The Five Unexpected Benefits of Brussels Sprouts for Women: A Satiating Anti-Cancer
This is the most unknown benefit of eating broccoli and Brussels sprouts
Follow the topics that interest you
Reference-www.elespanol.com