The wildly popular genre film festival attracts open-minded moviegoers who don't all seek the same pleasures. Fantasia's 26th edition runs from July 14 through Aug. 3.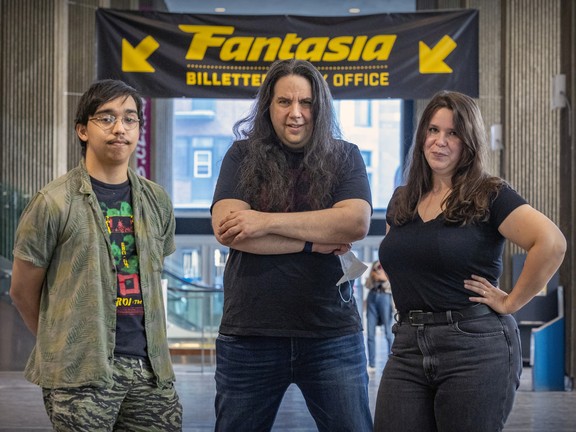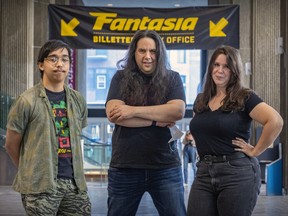 Article content
Mitch Davis never had a doubt that the Fantasia International Film Festival would connect with Montreal audiences — not after catching its first-ever screening 26 years ago.
Article content
In the fest's inaugural year — before he started working for Fantasia — Davis stood in line outside the Imperial Cinema for the avant-première of the Hong Kong action flick My Father Is a Hero, starring Jet Li and directed by Corey Yuen.
"I figured I would be one of about 10 people in the city who would show up for the film, all the more so since Jet Li wasn't really well known then," says Davis, Fantasia's artistic director. "I was one of these kooks who would go to Chinatown to rent an obscure, subtitled Hong Kong laser disc that would not get released in this part of the world.
"So imagine my shock when I got there to see a lineup of hundreds that stretched around an entire block. Some people couldn't even get in. I was blown away, but then again, there is an audience for almost everything in this city. And I knew then that I had to get involved."
Article content
Davis started working at the fest the following year, and he hasn't looked back. In a city that must have seen more film festivals per capita than any other metropolis, Fantasia, with its quirky genre offerings, has established a solid foothold that may have surprised some — although clearly not its ebullient and passionate artistic director.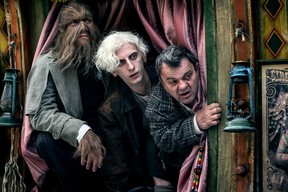 Fantasia has also made a name for itself beyond our borders. But don't just take Davis's word on this: Quentin Tarantino – whose Inglourious Basterds had its North American première at the fest — has called Fantasia "the most important and prestigious genre film festival on this continent." Director Guillermo del Toro has gushed: "Fantasia is a shrine."
Fantasia has drawn a who's who of luminaries that would leave organizers of most other film fests salivating: Mark Hamill, John Carpenter, Ken Russell, Robert Pattinson, John Landis, Adam Wingard et al.
Article content
Davis takes particular pride in noting that Fantasia presented the world première of Wingard's first film, the slasher epic Home Sick. Wingard went on to direct the blockbuster Godzilla vs. Kong and is now slated to direct the sequel.
Running from July 14 through Aug. 3, Fantasia's 26th edition will showcase 130 features and more than 200 shorts from every corner of the world, including an impressive selection of Canadiana. The fest will also welcome pioneering action-film director John Woo, who will be presented with Fantasia's Career Achievement Award, and Slash, who will take a break from Guns N' Roses' tour to take in the world première of Rodrigo Gudino's The Breach, for which he composed the score and acted as executive producer.
Article content
Fantasia kicks off with KC Carthew's post-apocalyptic fantasy Polaris and closes with July Jung's compelling teen drama Next Sohee, a hit during Cannes Critics' Week. And how's this for a major catch: the North American première of Coupez! (Final Cut), a zombie comedy from Michel Hazanavicius, the Oscar-winning French director of The Artist.
Other must-sees include the international debut of Neil LaBute's wickedly dark comedy House of Darkness, starring Kate Bosworth and Justin Long; and Alexandre O. Philippe's out-there doc Lynch/Oz, uncovering the threads connecting the work of David Lynch and The Wizard of Oz.
The fest also presents panels, talks, tributes and special events, and will again offer an international co-production market for industry players.
Article content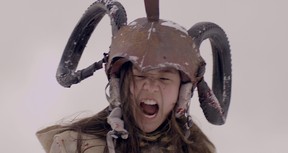 Some may see Fantasia as focusing on the imaginative cinema of Asia, Europe and the Americas. To others, it's an international array of indie B-flicks. Whatever — it is unique. And not always so easily defined.
The reality is that few people have the same answer as to what defines Fantasia — not even those who run the festival.
This is Davis's take: "Fantasia is a celebration of the eccentric and the unclassifiable, as well as a platform for world cinema, singular emerging artists, classics and established greats. Indie is our priority and we play all our films with equal importance. We run three weeks because we're crazy, but also because every film will have a chance to find an audience."
Davis credits the festival's success to the open-mindedness of its audiences.
Article content
"I like to say that Fantasia is the place where risks are rewarded. Filmmakers take risks; audiences take risks," he notes. "Audiences may come in to see a giant studio film they've heard about, but hopefully while they're here, they'll read the program notes or look around to see films they've never heard of before, coming from countries they don't normally follow. And then they can go check them out."
Ariel Esteban Cayer, programmer of Fantasia's cutting-edge Camera Lucida section, offers this interpretation for the festival: "The genre label is extremely wide-ranging and has consistently expanded throughout the years. So for someone who might be unfamiliar with the flavour of the festival, it's to understand that for us genre means not just gore and fantasy, but also means rom-coms or weird hybrids of all these sensibilities, or documentaries with a subject matter off the beaten path or that have a counterculture quality."
Article content
Adds Justine Smith, programmer of the fest's Underground section: "What is a Fantasia movie? I don't think there is a strict definition. It's a little bit like obscenity: You know it when you see it. It's things that are kind of out of the box. We've had traditional dramas, but are completely strange in other ways. We're completely open-minded in terms of representing a spectrum. But I know that when I see a movie at Fantasia, I'm probably going to see something I've never seen before. That's the attraction."
Works for me.
***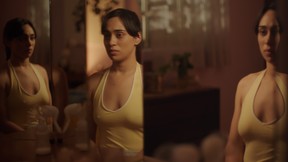 Fantasia programmers offer their picks
Mitch Davis:
Coupez! (Final Cut) (Friday, July 15, 7 p.m., Hall Cinema). "The opening film of this year's Cannes Film Festival, coming to Fantasia for its North American première, is a rambunctious ode to the by-any-means-necessary team spirit of filmmaking. This is Oscar winner Michel Hazanavicius's hilarious remake of Shinichiro Ueda's One Cut of the Dead, which Fantasia largely popularized in the West. A fun aside: We're also showing the North American première of Ueda's newest film, Popran, this summer."
Article content
Huesera (Friday, July 29, 7 p.m., Hall Cinema). "A brilliant, harrowing nightmare vision of pregnancy and witchcraft from filmmaker Michelle Garza Cervera, who is on the precipice of blowing up huge. Michelle Garza Cervera is an extraordinary talent. I've shown her short film work here before and I'm very excited to see our audience react to her powerhouse of a first feature ­— as important a debut as Jennifer Kent's The Babadook. It just had its world première at the Tribeca festival to rave reviews and two awards."
Freaks Out (Thursday, July 28, 6:30 p.m., Hall Cinema). "Essentially a subversive superhero film that sees a displaced group of circus sideshow performers with supernatural abilities fighting against Nazis in 1940s Rome. Looks and feels like '80s Spielberg by way of Guillermo del Toro, and it plays as a huge blockbuster spectacle film, yet it's deeply personal and quite radical in all kinds of interesting ways. One critic described it as a 'Shoah-reversing fantasy of liberation and revenge.' "
Article content
The Harbinger (Wednesday, July 20, 9:35 p.m.; Friday, July 22, 1:50 p.m., J.A. De Sève Cinema). "A film in which nightmares are contagious. It's a frightening and poignant take on the destabilizing energies of the last several years. A Pandemic on Elm Street, in a sense. Just amazing. Stars Tony nominee Gabby Beans. We're showing the film's world première."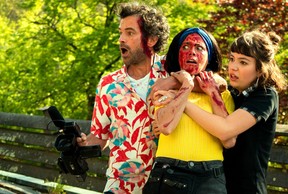 Justine Smith:
The Diabetic (Thursday, July 14, 9:15 p.m.; Wednesday, July 27, 4 p.m., J.A. De Sève Cinema). "The West Island is a wasteland in Mitchell Stafiej's tense and gritty after-hours film, about an aimless 30-year-old Type 1 diabetic returning home in hopes of reliving his teenage glory years. In an anxious examination of the aesthetics of disability, Stafiej creates the ultimate homage to Montreal's anglo suburban nightmare."
Article content
Skinamarink (Monday, July 25, 9:30 p.m., J.A. De Sève Cinema). "All your childhood nightmares come to life in director Kyle Edward Ball's experimental horror movie about two young children who wake up alone in the middle of the night. Their parents are gone and the doors and windows are disappearing in this lo-fi film inspired by the snowy aesthetics of old-school cable television."
The Fifth Thoracic Vertebra (Friday, July 22, 12:05 p.m.; Tuesday, July 26, 7:15 p.m., J.A. De Sève Cinema). "A wistful South Korean breakup movie. A mattress infected with a strange mould is passed from couple to couple, slowly growing sentience as it steals human vertebrae and comes to life. With a dreamy musical score and ethereal aesthetics, it is the feature debut of a great new talent, Syeyoung Park."
Article content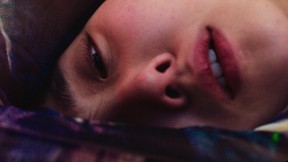 Ariel Esteban Cayer:
Next Sohee (Wednesday, Aug. 3, 6:30 p.m., Hall Cinema). "Hailed as one of the gems of the recent Cannes Film Festival, where it closed the Critics' Week, our own closing film is from first-time director July Jung. It is a powerful examination of the pressures put on young South Korean women in the workplace, and the wider South Korean culture. With a poignant, bifurcated narrative, the film also doubles as a spellbinding investigative thriller led by no other than world cinema superstar Bae Doona (Air Doll, Cloud Atlas)."
Give Me Pity! (Friday, July 22, 6 p.m., Cinéma du Musée); Please Baby Please (Friday, July 22, 8 p.m., Cinéma du Musée). "Up-and-coming American filmmaker Amanda Kramer unveils not one, but two features: a diptych of colourful and subversive queer comedies about the pressures we impose on women, and the rigid definitions of masculinity we continue to uphold. This is told through the prism of a '70s variety show gone awry in the spectacular, monologue-driven Give Me Pity! and in the context of a West Side Story-like tale of a perfect early-'60s beatnik couple who start questioning their relationship after a dangerous encounter in Please Baby Please. The latter co-stars Demi Moore as a mysterious, liberated upstairs neighbour."
Article content
My Small Land (Friday, July 15, 7 p.m.; Monday, July 18, 12:30 p.m., J.A. De Sève Cinema). "This first feature from Emma Kawawada (produced by Hirokazu Kore-eda) tells the coming-of-age story of 17-year-old Sarya, whose family — of Kurdish heritage — immigrated to Japan under difficult circumstances. Kawawada explores notions of identity and belonging in a rare, thoroughly researched story set in a country with notoriously restrictive immigration laws."
AT A GLANCE
The 26th Fantasia International Film Festival runs from July 14 through Aug. 3. Screenings, panels and special events take place at Concordia's Hall and J.A. De Sève cinemas, with additional screenings at venues including the Cinémathèque québécoise, Cinéma du Musée and McCord Museum. For more information, including program and tickets, visit fantasiafestival.com.
Brownstein: Mike Ward set to smash world record for podcast

Brownstein: History of Leonard Cohen's Hallelujah revealed in documentary

Brownstein: Just for Laughs welcomes global talent back to 'summer camp for comics'