The Shawinigan Cataractes captain and his partner in crime Xavier Bourgault have been too much to handle for opponents at the 2022 Memorial Cup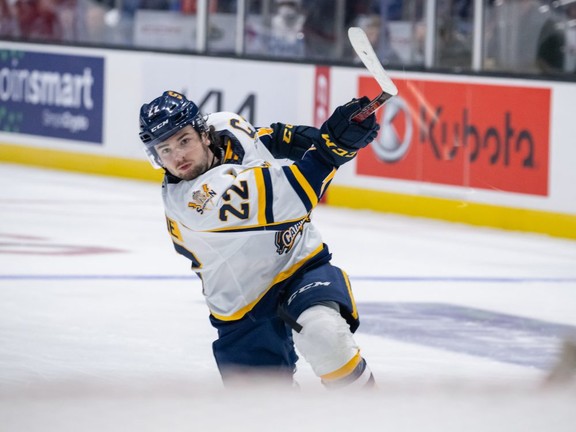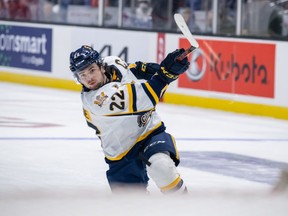 Article content
SAINT JOHN, NB — Mavrik Bourque is squeezing the most of his last year of junior hockey before likely making the jump to the NHL this upcoming season.
Article content
The Shawinigan Cataractes captain and his partner in crime Xavier Bourgault, have been too much to handle for opponents so far at the 2022 Memorial Cup.
The two NHL first-round draft picks paced the Cataractes to victories against the WHL champion Edmonton Oil Kings and OHL champion Hamilton Bulldogs, which qualified them for the next round of the four-team tournament.
Article content
Bourque, 20, has a goal and five points, while Bourgault has two goals and five points in two games.
"It's just amazing, we both came here to Shawinigan as 16-year-olds and we didn't really know each other, and then have come up together," Bourque said. "This year, we had an incredible year together. We've been playing together since we were 17 and we have developed chemistry. It's been three years playing with him and it's fun playing with such a good hockey player."
Article content
A first-round pick of the Dallas Stars – 30 overall – in the 2020 NHL Entry Draft, Bourque is the early front runner for tournament MVP. He and Bourgault ripped apart the Bulldogs on Thursday as the two combined for six points in the 3-2 win.
The Cataractes concluded the round-robin Saturday against the host Saint John Sea Dogs with the winner moving on to the final on Wednesday.
"We've always known Mavrik was a special player, but he's also shown everybody that he's a special person; the way he takes care of himself, the way he takes care of people around him, and the way he leads the way," said Cataractes assistant coach Pascal Dupuis. "He's a special player and a special person. He came in as a young captain and leadership and ability to be a captain isn't something you're born with, it's something you learn along the way. He's had some good people around him to support him and groom him as the wonderful captain he is right now."
Article content
A Plessisville, Que., product, Bourque came close to cracking the Stars roster in September, but was sent back down for a final year of junior instead. I have finished the season with the Cataractes with 30 goals and 68 points in 31 games, battling through a pair of injuries this season on opposite sides of a stint with the Canadian world junior team.
"He's the kind of person who wants to learn every day," Dupuis said. "He knows what kind of person he is and what kind of player he is, he's confident in his ability, but he's a kind of guy who wants more. He's hungry for more and we'll see what the future brings him, but usually these guys have great success at the next level."
Bourque's time with the Stars this season, going all through training camp and the pre-season before being sent back, was beneficial returning to Shawinigan. The Cataractes were not considered QMJHL title contenders heading into the season, but with Bourque and Bourgault, the team continued to improve as the COVID-19 disrupted season went along.
Article content
"You learn so much when you see the pros and you practice with the pros," Bourque said. "You take notes from (Tyler) Seguin and (Jamie) Benn and those guys and see how they prepare.
"Then you see that it (NHL) is not that far away and that gives you more confidence. I really enjoyed being there. You dream about playing in the NHL since you're so young and you feel like you're so close. I went through the whole training camp and almost cracked the roster and that gave me so much confidence when I came back to junior and this year."
A shoulder injury before the world junior championships — which were canceled four days into the tournament due to a COVID-19 outbreak — and another injury in February limited Bourque to 31 games. But he was healthy for the playoffs, scoring nine goals and 25 points on his way to being named QMJHL playoff MVP and awarded the Guy Lafleur Trophy.
Article content
"I've played a lot of hockey this year, and I had to deal with injuries too," Bourque said. "It was not easy, but even when I was not playing, I was still working out and making sure I was ready when I was able to come back. It was tougher mentally, but I think I grew as a player and as a person because of that and I feel good now."
Bourque is not certain whether he'll play in the rescheduled world junior tournament in August in Edmonton. His focus on him at the moment is the Memorial Cup where Shawinigan is two wins away from the title. But he is expected to battle for a roster spot with the Stars.
"I was close to making the roster last year, and it's going to be a new year," Bourque said. "I have less time to work out and if I go to the world juniors, I'll probably have just four weeks to work out. I don't think it's the best for me if I want to crack the roster, but I'll probably be in game shape and I'll be ready and that's my goal to play in the NHL next year."