Article content
With summer vacation upon us, this seems a good time to feature some books that make the most of outdoor activities. They'll come in handy on trips out of town, for restful moments in the shade of a tree, if rain keeps the kids indoors, and for bedtime at the end of a busy day. All titles are aimed at ages four to eight.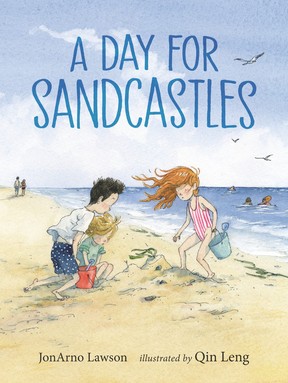 A Day for Sandcastles
JonArno Lawson
Illustrated by Qin Leng
Candlewick Press
More than a few decades ago, when I was nine years old, my family took up residence for about six months in Groet, a village in North Holland not far from the seaside. I still have vivid and happy memories of the dunes and beaches, all of which were revived when a new wordless picture book by Toronto's JonArno Lawson and Qin Leng crossed my desk.