The group says "all Canadians should be appalled" by the proceedings in the Montreal hate speech trial of Gabriel Sohier Chaput.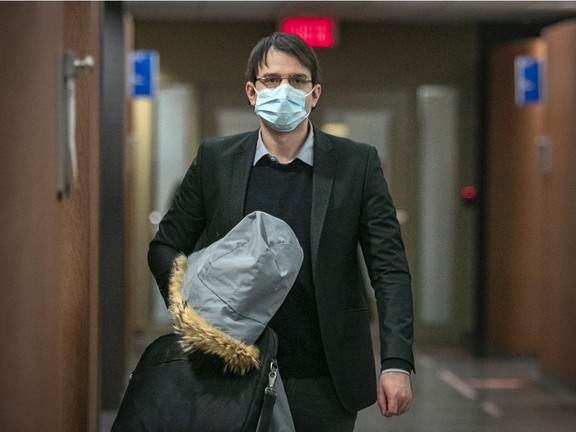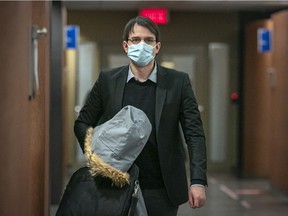 article content
A leading Jewish human rights organization is calling on Canada to ensure its judges understand anti-Semitism and the Holocaust in light of a hate speech trial taking place in Montreal.
article content
During closing arguments in the Montreal courthouse last week, Gabriel Sohier Chaput's trial turned into a debate over whether the Nazis were responsible for the Holocaust.
While the Crown held that the court could assume that Sohier Chaput's call for "continued Nazism" referred to persecution and violence against Jews, the presiding judge said the prosecution should have called an expert witness to establish the connection.
"All Canadians should be appalled," B'nai Brith Canada director of legal services Sam Goldstein wrote in a statement released Monday.
"We do not expect our courts to deny or distort the Holocaust," Goldstein added. "The prosecutor does not need to establish that the Holocaust occurred. An expert witness is not required. The Jewish community is outraged."
article content
Sohier Chaput is on trial on one charge of knowingly promoting hatred against an identifiable group. The accusation stems from an article he wrote for the neo-Nazi Daily Stormer website that warned that 2017 "will be the year of action."
The blog post included racist images and comments about Jews throughout, and the website featured photos of Hitler and other images associated with Nazism.
In court on Friday, Sohier Chaput's lawyer, Hélène Poussard, argued that she did not believe the Nazis, Adolf Hitler's political party, were behind the Holocaust. She also argued that the Holocaust was strictly an "economic solution."
At one point, Judge Manlio Del Negro told Poussard to stop talking, adding, "You're saying things that go against reason."
article content
But Del Negro later told Crown Prosecutor Patrick Lafreniere that he failed to establish that the Holocaust was a consequence of Nazi ideology.
"You see, (Mr.) Lafrenière, it's your fault," Del Negro said. "It would have been easy to bring in a historian to prove that Nazism was behind the extermination of the Jews."
B'nai Brith, who is behind the initial complaint that led to Sohier Chaput's indictment, believes the trial shows that judges need to better understand anti-Semitism and the context of the Holocaust.
"The murder of 6 million Jews is a historic event," the organization's executive director, Michael Mostyn, said in a statement. "It doesn't have to be proven over and over again in court."
The case is scheduled to return to court on August 29, when the two sides will set a date for a debate on some of the historical aspects of the trial.
La Presse Canadienne contributed to this report.
"I think you should stop talking," the judge tells the lawyer who debates the meaning of Nazism

Montrealer says call for 'continued Nazism' was sarcastic