The stock markets in Mexico concluded the negotiations on Tuesday with a moderate gain. The square extended for the third consecutive day its rebound from its lowest close since March last year, supported by news in China.
the leading index S&P/BMV IPCof the Mexican stock exchange (BMV), which groups the 35 most traded shares in the country, advanced 0.29% to 48,435.45 points. The FTSE BIVAof the Institutional Stock Market (Biva), gained 0.31% to 1,003.74 points.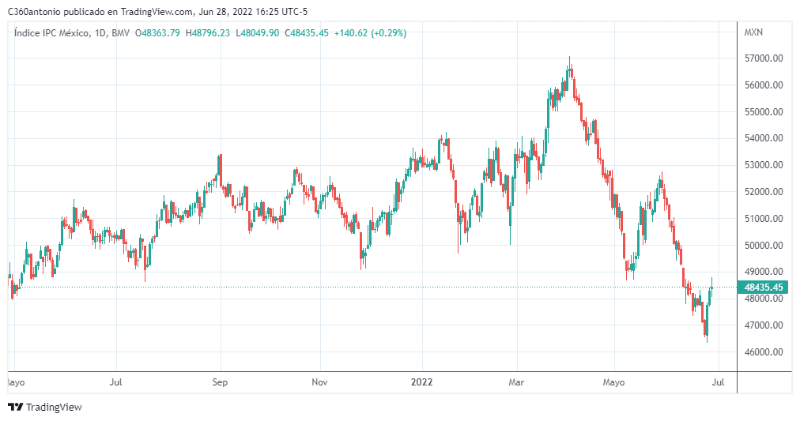 In three consecutive sessions with gains, compared to a record of 46,657.88 points on Thursday, the S&P/BMV IPC index accumulates a return of 3.81 percent.
Within the benchmark index, most components closed the day in negative territory, with 25 shares in the red and 10 in the green. Walmex led the advance, with 2.55%, followed by the Grupo México mining company, with 2.34 percent.
The Chinese government announced that it will relax the requirements for travelers due to Covid, information that prompted actions early. The indices rose almost 1% and cut their advance in line with other more important markets.