The Mexican stock exchange (BMV) operates with losses for the sixth consecutive day. The local market falls back at the start of a short week for Easter, in a market awaiting new inflation figures in the United States that could support the more aggressive stance of the Federal Reserve.
The index reference S&P/BMV IPC, made up of the shares of the 35 issuers with the highest value by capitalization and liquidity in the Mexican market, moves -0.26% to the level of 54,545.77 points. The index FTSE BIVAmain of the Institutional Stock Market (Biva), falls -0.31% to 1,126.49 units.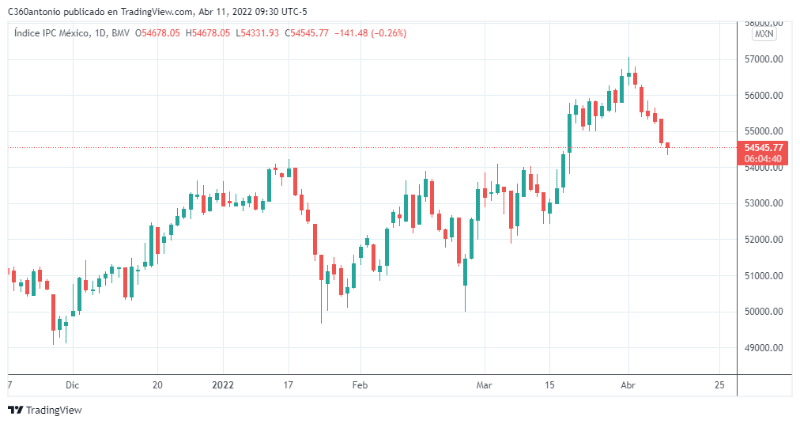 Within the reference index, most of the components operate in negative territory, with 15 in green and 20 in red. The worst performances of the session are the papers of the Walmex retailer, with -1.49%; Alsea, with -1.36%; the real estate Vesta, with -1.18%, and Bimbo, which lost -1.05 percent.