The Mexican stock exchange (BMW) starts with a strong profit this Monday. The stock market turns green and outlines a fourth session of consecutive advances, while the global stock markets are observing disparate behavior awaiting the inflation data in the United States.
The benchmark index S&P/BMV IPC, made up of the shares of the 35 issuers more by capitalization and liquidity in Mexico, moves 1.03% to a level of 52,512.48 points. In the Institutional Stock Exchange (Biva), the main index FTSE BIVA it advances 0.90% and stands at the level of 1,082.45 points.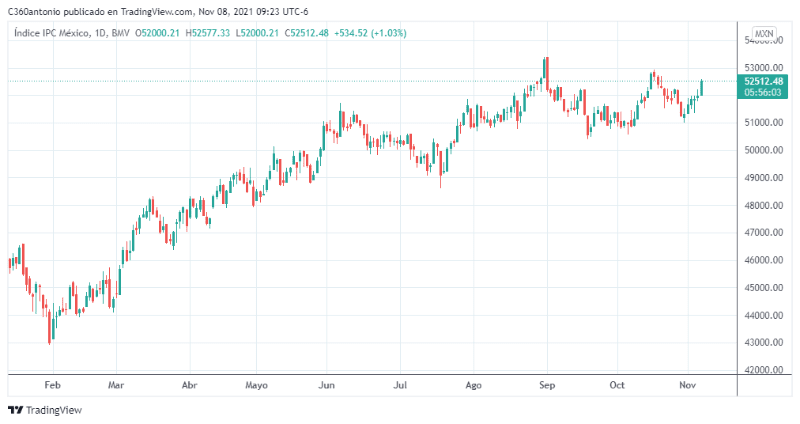 Within the benchmark, most of its stocks are profitable, with 27 components in green, five in red, and three unchanged. The best performances in this session are held by Cemex, which jumps 7.42%, and Grupo Cementos de Chihuahua (GCC) 4.07%, and Volaris, which gains 2.51 percent.
Positive non-farm payroll figures in the United States last week raised bets on when the Federal Reserve (Fed) could start raising its rates. Now investors await the US inflation data, which would give more clues about the Fed's next decisions.


Reference-www.eleconomista.com.mx